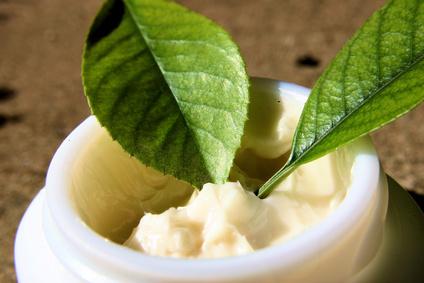 Homemade hand creams are cheap and are easy to make from simple household items from your kitchen cabinets. They are normally made from fresh and genuine natural vegetables or fruits which are free from harmful preservatives or chemicals.
Following are 5 homemade hand cream recipes for beauty that blend perfectly with quality; and prices are so delectable that you will find them irresistible.
Beeswax hand cream:
Mix 1-cup of olive oil, ½ cup of coconut oil with ½ cup of beeswax in a jar.
Keep this jar into a saucepan filling it ¾ with water. Be careful the water does not enter the jar.
Heat the jar with medium heat and keep stirring until everything gets melted.
Cool the mixture to room temperature.
Put ½ teaspoon vitamin and 20 drops of essential oil.
That's all and now you have hand cream. This is rich homemade hand lotion that is easy to make. It is wonderfully smooth and most female love it.
Nourishing hand cream:
Heat ¼ cup of coconut oil, 1/8 cup shea butter and 1/8 cup of cocoa butter on low heat.
Once melted, remove the mixture from the heat.
Add 1 table spoon Aloe Vera juice, I table spoon of almond or jojoba oil and 10 drops of essential oil.
Keep stirring well to combine well.
Store the mixture in a container or a jar.
If you have dry skin and are looking for a good homemade cream to nourish your dry hand skin, look no further. It is easy and simple to make and costs very little. This homemade cream or lotion smells great and is non greasy. No fancy tools are required to make it. Simple and flexible ingredients are needed.
Pineapple hand lotion:
Put a slice of pineapple in your blender
Add 4 tbsp of yoghurt or olive oil and 4 tbsp of cornmeal.
Leave it for 5-6 minutes
Now, you can apply it on your hand skin and leave aside for thirty minutes. You can even massage with circular motions before washing it off with warm water. Pineapple removes impurities from your skin due to its exfoliating properties. It helps you look younger, fresher and brighter. This fruit is full of vitamins and it also helps prevent premature ageing. You can store the cream in your fridge but the best is to use it straight away to gain all the benefits of live enzymes.
Vinegar lotion recipe:
Boil 7 tbsp of distilled water.
Add 1 tbsp of grated apple along with the skin and 1 tbsp of apple vinegar.
Let the mixture rest for at least 2 hours.
Remove the bigger particles using gauze.
Put the extracted liquid into refrigerate and use it as a hand cream and also facial tonic.
This lotion helps improve blood circulation and provides the nutrients that your hand skin needs.
Brown sugar hand softener:
Make paste using ¼ cup brown sugar and baby oil.
Mix it together.
Apply the cream to your hands.
Rinse off with lukewarm water.
Pamper your hands and body with homemade creams. They are safe and healthy. Try and make a few changes before you adopt the recipe that best suits you. The above 5 homemade hand cream recipes are rewarding and save you money, time and energy without any adverse side effects.
Maria is a health care expert article writer who writes for BeHealthy24.com, a website which provides useful information on skin tag removal at home, natural health and skin care.