One of the trickiest aspects of being a travel nurse is finding time to eat healthy meals. The work schedule is almost always so demanding that there is very little time to relax and unwind or enjoy a meal at your leisure. But while finding the time to eat nutritious and healthy meals is difficult, it is very important.
As health practitioners, the maxim 'practise what you preach' is one of the tenets of your profession. You cannot with a clear conscience tell your patients to eat healthy meals when you are not doing so yourself. Besides, in your line of work, it is important to be alert, focused and energetic all through your shift, as the health and lives of your patients depend on it.
The good news is that even with your heavy schedule, you can eat healthily; all it takes is a bit of planning. This will not only save you money but also keep that extra pounds away from your waistline.
Want to find out how you can eat healthy when on the job and in strange cities?
Here Are Healthy Eating Tips To Help You Stay Your Best As A Busy Travel Nurse.
Don't Miss Breakfasts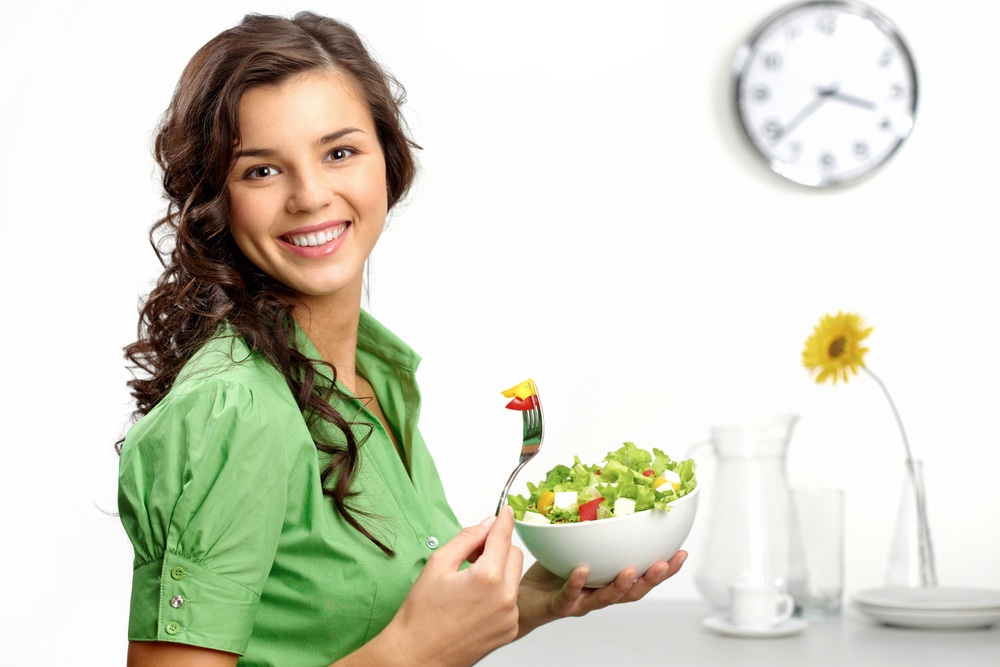 It can be difficult thinking about breakfast when all you have on your mind is getting your patient ready for their day, but breakfast is the most important meal of the day and one you should never miss.
Breakfast foods are a great way to stock on the energy-giving carbohydrates and proteins that will help you stay sharp and active all through your shift.
Always have a rich breakfast, especially if you know you will have a heavy day and might not have time for a full lunch. Add fruits rich in antioxidants such as blueberries; protein-rich eggs, and where possible calcium-rich milk or yoghurt for the boost you need for the rest of the day.
Plan Your Meals Ahead of  Time
Working as a travel nurse often means that your entire day is tied to the whims of someone else, in this case, your patient.
As the day goes by, priorities can change, according to the needs and demands of your patient, and this can cancel out any meal break plans you have for the day. But it mustn't be this way. If you take some time before your shift starts to plan your meals for the day, you will avoid the stress of having to decide what to eat or even finding the time to go for a quick meal break.
It is also a good idea to keep nutritious snacks and fruits close by, so when the situation demands that you cannot leave your post, you will have something to snack on for the much-needed strength replenishment.
Supplement Your Diet With Healthy Protein
You already know that protein is an important building block of life, vital to the health of bones, tissues, muscles, cartilages, blood and skin. This is why you should always pack a healthy serving of protein-rich snacks whenever you are on duty.
Apart from the obvious health benefits of protein, having these snacks on your person will reduce the chances of you grabbing a pack of chips, a slice of cake or a candy bar.
But that is not all; the experts recommend that active adults get at least 800 grams per kilogram of their body weight of healthy protein food options like lean meat, fish, nuts and beans every day. You can also suggest this meal options to your patient and make it part of their regular diet.
Limit the Number of Times You Eat Out
When you choose a career as a travel nurse, have it at the back of your mind that it will not be easy to eat healthy, especially when your work takes you to places where the main source of nutrition are restaurants and cafeterias.
Places like these can cause weight problems and a number of other health-related problems, including heart disease caused by high cholesterol, and very low fibre in the cooking.
To save both your health and your money, limit the number of times you eat out. It is a good idea to shop for groceries and healthy food during your days off so that you can make for yourself healthy meals once in a while. The key is to consider the time of the day when you are less busy and make that your eat-in time.
Don't Forget the Real Supplements
No matter how you decide to eat, one thing you should always remember is that taking quality multivitamins will give you the energy and vitality you need to support your busy schedule. Chances are this is a piece of advice you have given your patients on several occasions, but while multivitamin supplements are great, the ideal multivitamins are those made from real food, not the synthetic items produced in a factory in China.
When getting multivitamins, read the labels to be sure that they are made from real fruits, vegetables and other organic materials. This is the best way to get high-quality nutrients into your body.
Drink Lots of Water
As a health practitioner, you probably know how important water is to life.
Water plays a very important role in the human body functions, and lack of enough water can trigger a number of health issues, including daytime fatigue, short term memory loss, cognitive problems, dehydration, and fainting spells.
It is important that you take in plenty of water every day. In fact, adults are recommended to take in at least 2 litres of water daily; this means a lot of water intake. However, there are many factors that can affect your daily water consumption.
You might be tempted to replace water with flavoured drinks, coffee and soda, this is not a very good idea. If you don't get the amount of water your body needs in a day, your body will react negatively. Instead of replacing water with sweet drinks, add a slice of lemon or cucumber to your water a twist, and stay healthy and hydrated all day long.
Wrapping Up
As you can see, maintaining a healthy diet while working as a travel nurse is difficult, and takes time and energy, but when you take the time and effort to invest in your health, you will enjoy the benefits.
The simple tips contained in this article will help you make better eating decisions for yourself as you travel around the world, helping and saving lives.