About the Founder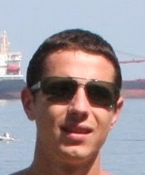 Krasen Markov
Hi! My name is Krasen and I am your host here. This is my high-quality health database and your best source of health-related facts. It contains a great number of quality medical articles compiled together into a broad database.
Read More
About the Authors
Hristina

Hi there! I'm Hristina. If you like my articles, I would like to ask you to share it with your friends. This will help us to spread the word about Health Host UK. Thank you for reading...

Read More
There are no other authors for now. Are you want to write with us?