When a knee suddenly becomes swollen it often means that the membranes inside the joint capsule produce too much joint fluid. This phenomenon usually occurs in connection with injuries, often in sports, but also in professional contexts.
The injuries can be direct, such as impact to the knee, typical of contact sports such as handball and soccer. Typical emergency injuries affect the ligaments, cartilage, and meniscus.
Indirect injuries can occur over time, such as overloads in work situations, climbing the ladder, lifting and carrying heavy objects, a lot of walking and standing work on hard, flat floors, but also kneeling at work. 
As you can see, there are numerous ways to gradually pile up the problem with your knees simply by neglecting all the bad things that we do to them on a daily basis.
In the following lines, we will tell you a bit more about the swollen knee problem and the ways to get rid of this unpleasant feeling to say at least.
How Did It All Happen and What Can You Do About It?
Undoubtedly the fastest way to relieve the pain from the swollen knee is with the best ice pack for a knee that can instantly feel like you never had any problems at all. But is it the ultimate solution that will help you or do you need a knee brace or perhaps even injections and surgery?
These are types of injuries that affect the same structures, including the articular cartilage on the large joint surfaces and on the back of the kneecap. Typical of these are wear and tear, often based on inappropriate loading doses for which there are several possibilities.
At the same time, if you are in poor shape, you may get knee pain if the exercise doses are too large or the progression too strong. This is typical for young people who want to "get in shape" in the fastest way possible.
Natural characteristics may predispose to joint pain or provide lower tolerance to stresses. Angles of the hips and knees are such potential factors, flat feet / hollow feet are other orthopedic factors that play a role.
Overweight can be a stress factor, and in the long term, this is an essential cause of the development of arthritis wear, called osteoarthritis.
A fluid-filled knee becomes a problem for itself as it becomes unbearably stiff. Movement is restricted and can be painful, the knee gets hot and quickly reacts with additional joint fluid production if you apply it. Sometimes it is almost as if the condition is maintained at minimal load. Rheumatic diseases can also affect knee joints, and this sometimes seems to be hereditary.
The doctor will be able to choose several treatment options such as medication cures, joint fluid drainage, or cortisone as an injection. The joint cavity can be inspected with an arthroscope / "titer tube" for possible changes in structures inside.
Other Causes of Knee Pain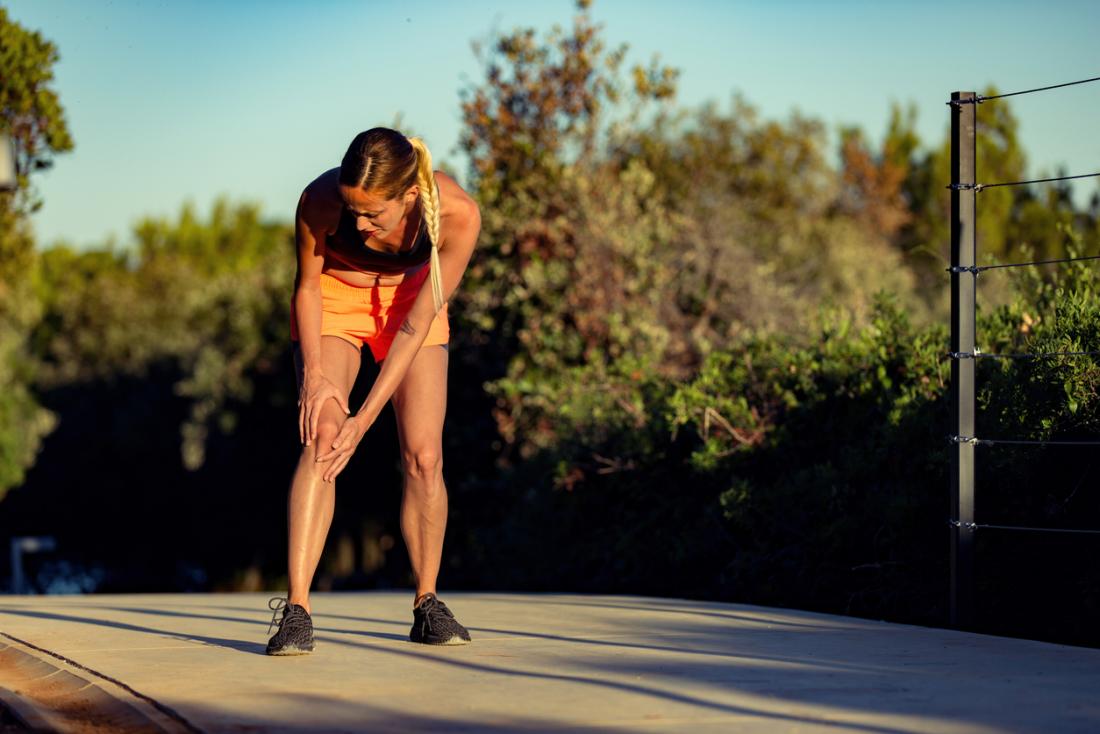 Some other common causes of knee pain may include conditions such as tendinosis, sports injuries, degenerative changes in the tendons and, damage to the meniscus. Associated pain from other parts of the body can also cause pain in the knee.
Tendinopathy
Pain on the front of the knee after running is often tendinopathy in the patellar vein as a result of overloading. This type of tendon injury is usually the result of a sudden increase in the amount of exercise. For example, after a period of absence from running, worn running shoes, chronic overtraining or lack of training basis easily lead to this condition.
Acute Knee Injuries
Acute knee injuries usually occur in connection with sports. Common sports injuries to the knee include lateral ligament damage, cruciate ligament injury and meniscus damage. Jumper's knee and runners knee are also the two most common sports injuries associated with knees.
However, when acute pain in the knee is accompanied by significant symptoms of inflammation and swelling, it can be arthritis that flares up. In sporadic cases, it can be an infection called septic arthritis. Other times, acute knee pain may represent a temporary flare-up of symptoms associated with osteoarthritis.
Risk Factors for Different Body Types and Styles of Life
Because the knee is a weight-bearing joint, overweight people are more prone to sore knees as a result of osteoarthritis. Athletes in some vulnerable sports, congenital deformities, aging, and several biomechanical factors can also increase the risk of a knee injury and wear. 
For example, artisans who work extensively in kneeling without knee pads are particularly prone to wear and tear in the knee bowl but also meniscus injuries.
Treatment of Knee Injuries and Pain in the Knee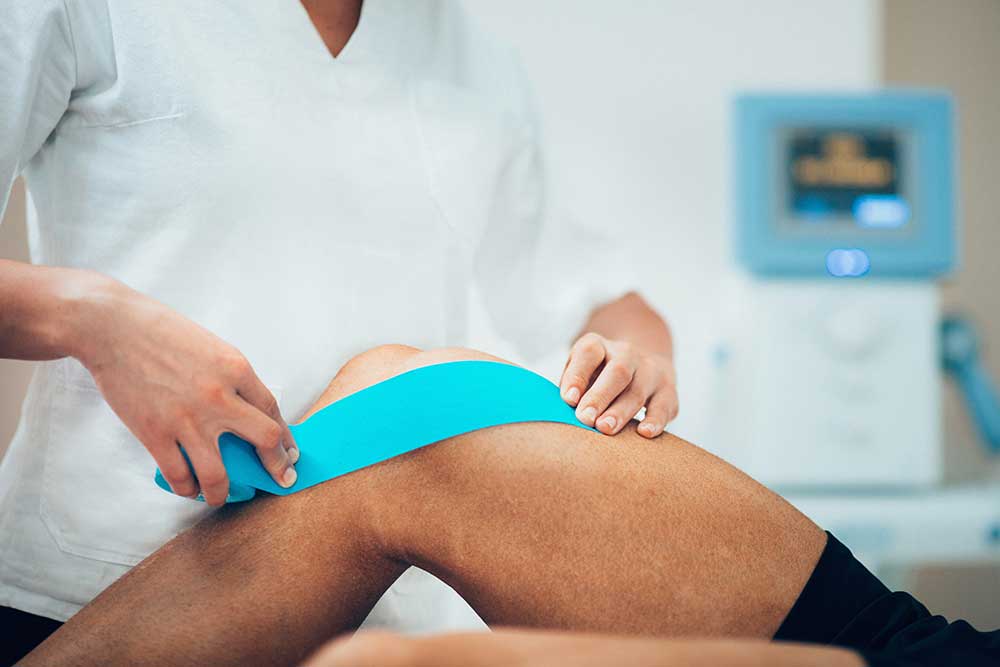 Treatment depends on several different factors. These include pain location and intensity, the type and the severity of the injury as well as age, general health, and activity level. 
Treatment of a knee injury can include everything from first aid, rehabilitation to physiotherapy, medication, intra-articular cortisone injections and in some cases surgery.
It is very important to seek professional help as soon as pain or injury occurs. The sooner you start treatment, the easier it will be to provide effective treatment for the condition that gives rise to knee pain.
In Conclusion
Cooling down the knee can calm it down, and customized support bandage/orthosis can provide relief. Additionally, the right choice of footwear or insoles will reduce stress when standing and walking.
It is essential to get the correct diagnosis and, if possible, to become aware of causal factors that can be eliminated.
It is clearly most appropriate to contact your doctor for this. You can, of course, look for possible causal factors such as some of these are mentioned above. But, we highly recommend you to consult with professionals before trying anything on your own hand.