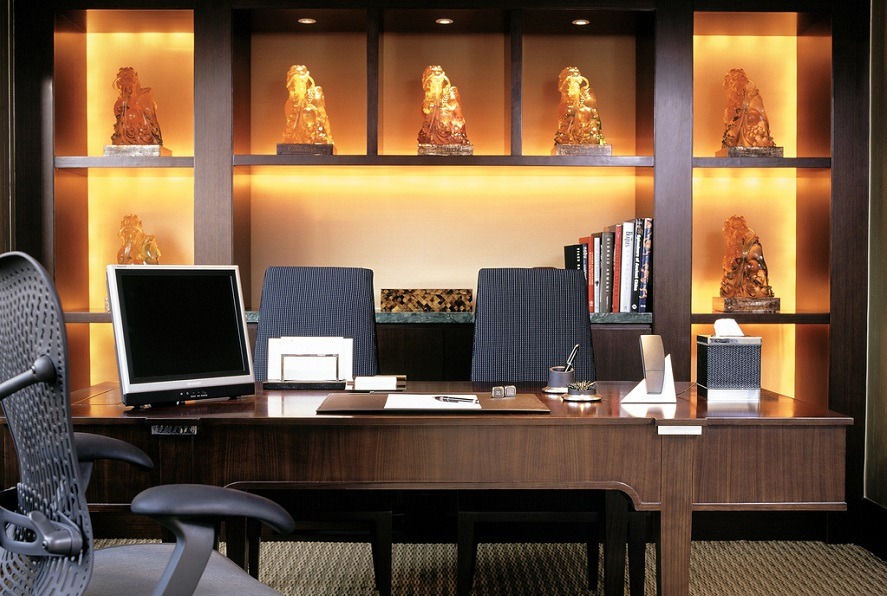 Chances are you are aware of the Chinese practice of feng shui. If you are unfamiliar with what feng shui actually is, feng shui is defined as a Chinese philosophy based on harmonious surroundings (such as the way you design your home or arrange your furniture) that can actually boost your health.   Sound a little too new age for you?  Considering feng shui has been around for thousands of years, there just may be something to this ancient philosophy.  Here are a few ways to feng shui your way to a healthy home.
Implement A "No Shoes" Policy
Not only will this policy prevent tracking in dirt from the outside, but removing your shoes can be symbolic of leaving your worries and troubles from work (and the rest of the world) at the door.  Writer Lenore N. Shaffer states that dirty shoes can carry negative energy that can make people sick.  When implementing the practice of feng shui into your home, create an area where you and your guests can remove and store shoes for a healthier home.
Create A Clutter-Free Zone
Clutter makes for a more stressful home life.  Not being able to find important items such as keys and paperwork can create mayhem.  Dana Claudat, a contributor for mindbodygreen.com, points out in the feng shui philosophy energy needs to flow freely through your space.  Claudat writes "Health is created by circulation and problems arise from stagnation and confusion." Organize your bedroom, closet, bathroom, office and pretty much every other part of your home.  If you begin your day with an orderly home you will go out into the world with a sense of peace that is great for your personal health.   
Surround Yourself with Nature
Make sure you open the doors and windows of your home and invite aspects of nature such as light and fresh air in.  If you have the luxury to design your home, incorporate skylights and windows in your design.  Your home and health will benefit from good quality air, so pick a variety of plants to fill your surroundings with.  You can also use air purifiers or essential oils to clear the air.  Breathing in clean air is a feng shui basic for your overall health.  Create a playlist of nature sounds such as chirping birds or ocean waves to listen to.  Not only is inviting natural aspects into your home important in feng shui, it also may have some scientific merit to it.  A new study suggests that natural sounds (recorded or live) may be beneficial to your health.
By simply introducing these basic components of feng shui into your home, you may start to feel more organized, less stressed, and more relaxed.  After all, your home should be an oasis from the grind of the outside world.  Something as basic as kicking off your shoes, decluttering your home, and opening your windows can invite health and happiness into your home.