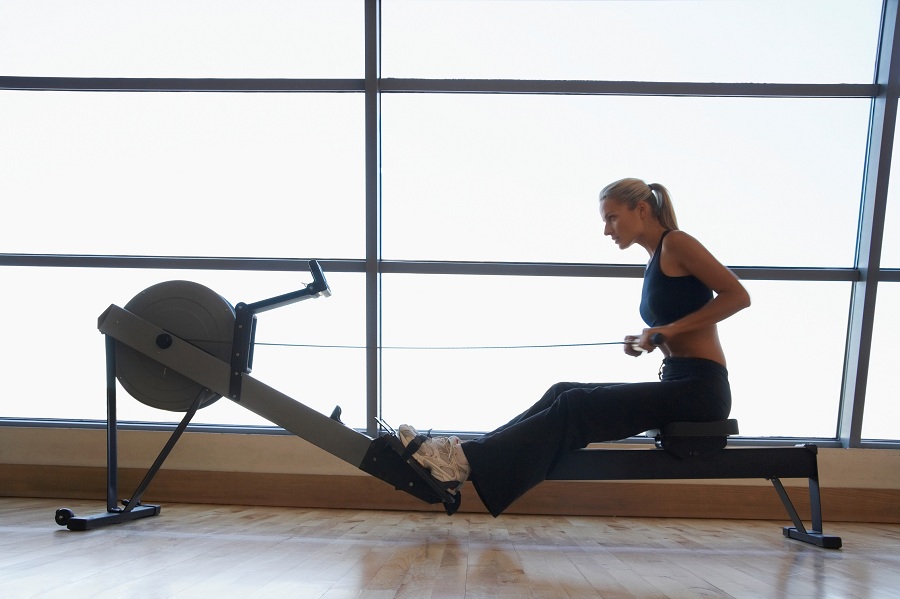 If you are planning to join a gym for toning down your body muscles then what can be the best option for you other than rowing machines. You will be very much glad to know the fact that this machine is designed in such a manner so that it can offer you the opportunity  to work in an easy to go manner for getting back in shape by strengthening the cardiovascular function of the body with the increase in overall stamina.
Rowing machines for your Indoor activities
Unlike the outdoor exercises that come from rowing, you can enjoy a good exercise at home by counting on the indoor rowing machines. These machines allow you to perform the same exercises and this too, at the comfort of your home. The best benefit that you gain from these devices is the development of the cardiovascular system. A lot of muscles are toned up in the limbs and chest when you perform this exercise with the help of indoor rowing machines.
Types of Rowing machines:
   Hydraulic Rowing Machine:

If you are concerned with constraints in space and cost, this is the ideal device for you. However, this device does not allow you to pull the limbs in a straight line. You will not be able to synchronize your arms and legs in a natural manner when you use this device. So, you will not be able to perform a natural rowing motion, however, the machine is helpful in toning up the muscles.
   Flywheel rowing machines:

The main difference between this device and the previous one is the feeling that you get. The fly wheel device helps you to get a natural feeling and you will feel like as if you are rowing. The main resistance is derived from the pulling motion.  The rowing strokes that are generated are obviously smoother and natural, as compared to the other devices. This device is widely used in health clubs, corporate clubs and so on.
   Magnetic resistance indoor rowers:

These do not produce much noise and the rowing experience is smooth and comfortable. This system receives its resistance from a magnetic brake system, which produces the required tension. In spite of the friction, this device does not produce much sound, as it works mainly on magnets.
These are the three main types of indoor rowing machines. When you purchase any of these, you need to consider your conditions like the available space, budget, ambiance, and so on. The low sound producing magnetic devices are considered ideal for places where many people perform at the same time. However, the end results of the products remain more or less the same, only the degree of comfort and ease varies.
How to find the best for you:
If you are planning to buy this machine for your indoor activities   then it's mandatory for you to do research online about the best source where you can get this device at best price and that too at best price.