As 2017 comes to a close, we are in a flurry for the holiday season. Parties, gatherings, and various other holiday meals mean we inevitably gain a few extra pounds. Whether you choose healthier options or try to kick off your new year in a healthy way, these superfoods will help you in the long run.
Hemp is the New Trend
We have been hearing a lot about hemp and we can see why. While it's often associated with marijuana, hemp does not contain THC and therefore does not make you feel high. It's a good substitute for protein since the seeds are 30% protein. Starting your day off with a hemp smoothie, made with hemp powder, will certainly get you moving and feeling full for quite some time. Hemp oil has rapidly hit the market and it's easy to add to your diet. Using Chinese hemp oil as a supplement will contribute to your health by:
Maintain your hormonal balance

Add extra omega-3 and omega-6 fatty acids (great for vegetarians and vegans!)

Lower cholesterol

Moderate your blood sugar levels (perfect for diabetics!)

Boost your immunity

Thin the blood to prevent varicose veins (not good for those on blood thinners!)
Avocados Have Good Fat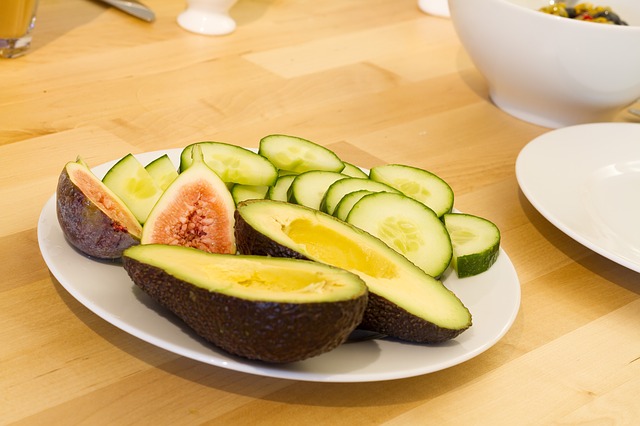 Avocados have long been considered a "fatty" food, but the truth is they are full of healthy fats you need to metabolize the fat you want to get rid of. If you suffer from a few extra pounds in the middle, also known as a "spare tire", or want to trim a few areas, like your arms, then avocado should be your best friend. Avocados are an easy food to eat and can be used in a wide variety of ways such as:
Soups

Salads

Sandwiches

Guacamole and other dips

Eat it plain!
Get Nutty with Your Oils
Vegetable, corn, olive, and sunflower oils are popular in many households. Swapping to a nut oil is a much better alternative since it has far less trans fats. You can easily switch in order to promote a healthier heart. If you are switching to a vegetarian or vegetable-heavy diet, then a nut oil is also great for the extra protein. Nut oils are available in walnut, cashew, almond, and hazelnut and are quite often cold-pressed. They are a perfect base for homemade salad dressings and dips for veggies. If you are allergic to nuts it would be best to switch to an avocado oil instead.
Add Zing to Your Day with Moringa
This fine powder that comes from the Moringa tree in India, Nepal, and Pakistan is one of the top picks for 2018. It's packed with amino acids, Vitamin C, calcium, and potassium. It's a natural energy boost despite it being caffeine free. You can also manage your blood sugar levels and stabilize histamine production within your body. Many folks think it tastes a bit peppery and others indicate that it's bitter. It's best added to shakes, smoothies, juices, and yogurts.
Chaga Mushrooms are Coming Near You
Chaga mushrooms aren't the prettiest in the bunch but they certainly make up for it with their health benefits. This type of mushroom is full of fiber to help regulate your digestive system. The anti-inflammatory properties also help with inflammation of the bowels. They are also chock full of antioxidants that promote the production of certain immune cells, increasing your immunity to certain illnesses. Many people just snack on them or add them to their salads. Rumor has it that people may grind them into a hot drink, like a Chaga mushroom coffee.
Changing our diet is always a fantastic way to stay on top of our health. By adding just a few simple superfoods to your daily regime, you can increase your immunity and decrease the effects of some illnesses. All while enjoying yummy items nature provides.