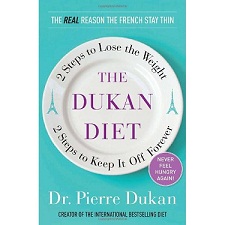 Credit: www.thedukandietsite.com
I'm really glad I bought this book. It's been a best-seller in France for years, but now this diet is getting attention on this side of the pond. The Dukan Diet claims to have helped 5 million French people lose weight. Beyond its immense success in France, the book has been adopted by 20 countries and translated into 10 languages.
The singer Jennifer Lopez and model Giselle Bundchen are reported to have lost their post-pregnancy pounds on this high-protein, low-carb diet diet. The book became a bestseller in the UK after Carole Middleton introduced her daughter Catherine, now The Duchess of Cambridge, to the diet before her wedding to Prince William. Catherine lost two dress sizes… However, while there is a lot of free information out there about the diet, none of the information was complete. Many sites that claim to give you the facts on the diet actually contradict each other, and so after sorting through it all, I ended up with more questions than answers…
Here are the facts about The Dukan Diet – and my review…
Firstly, who is the creator of this diet plan?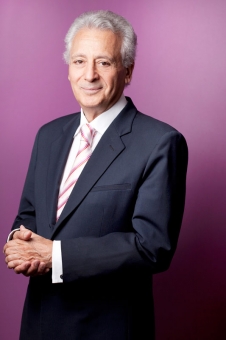 Credit: www.dukandiet.com
Dr. Pierre Dukan was a general practitioner in Paris back in the year of 1975 when he was first confronted with a case of overweight. Instead of using the old traditional method of treating the patients by reducing their calories he came out with an alternative way to prevent patients from regaining their lost weight.
Dr. Pierre Dukan is a French medical doctor with 40 years of experience in clinical nutrition.  While he began his medical career specializing in neurology, Dr. Dukan discovered and refined his successful weight loss method while working with over 40,000 of his patients in his General Practice.  Since then he has spent his career helping people lose weight and keep it off forever.
source: www.dukandiet.com
In March 2012 the French Ordre des médecins asserted that Dukan had violated the organization's medical code of practice by practising medicine as a business. In July 2011 a French court ruled against Dukan in his attempt to sue rival nutritionist Jean-Michel Cohen for libel, after Cohen had criticised Dukan's method in the press.
source: Wikipedia
You can read more about this story here: Pierre Dukan sues Jean-Michel Cohen for libel
What is The Dukan Diet plan?
The doctor designed a new approach in 4 phases which include: Phase 1 – also called: Dukan Diet Attack Phase, Phase 2 – Cruise Phase, Phase 3 – Consolidation Phase and Phase 4 – Stabilization Phase.
The Attack Phase: For 2-7 days eat as much as you want of 72 protein-rich foods;
Cruise: Continue eating the protein-rich foods with the addition of 28 vegetables;
Consolidation: Add fruit, bread, cheese and starchy foods, and 2 celebration meals a week, allowing 5 days for every pound lost;
Stabilisation: Eat what you like without regaining weight by following 3 simple rules, including the famous 'protein Thursdays'.
Take a look what the doctor himself explains in the video below
You can eat as much of these pure protein foods as you wish, at any time of day. Everything that's not on the list is forbidden. Pure and simple! You need to cook these foods with no oil or as little of it as you can. You can drink water, tea, and coffee as well as other no sugar beverages. As you can imagine, this is the hardest phase of the diet. I will write another post, specially about the attack phase.
Dukan Diet Recipes
There is a Dukan Diet Recipes Book (help you stick to the diet by offering over 350 recipes suitable for the all-important weight loss stages). A lot of websites are also filled with free recipes! Just "google" that.
During the first couple of weeks, protein is your best friend. Approved all-you-can-eat high-protein foods include lean beef, veal, pork; organ meat like liver and tongue; fish; shellfish; eggs; low-fat turkey and chicken… Non-fat dairy and a sprinkle of oat bran are also required. Dieters may lose up to 10 pounds in just one week by filling their menus largely with high-protein foods and avoiding carbs.
I personally tried this one – Chicken with Mustard. Juicy and tasty… 🙂
In a bowl, mix together the chicken, mustard and thyme, so the chicken is nicely coated. Lay a sheet of foil over a large baking tray, then place the chicken on the foil. Lay another sheet of foil over the first, and fold over the edges tightly to make a pouch. This will need to be placed in the oven for 45-60 minutes. Interested? Read the full recipe here…
More recipes: Iranian Spiced Chicken
How easy it is to make Iranian Spiced Chicken with Drew Ackroyd?
The official guide offers some recipes. For more variety, check these online sources, many of which offer phase-specific recipes: www.dukandiet.co.uk and www.dukandiet.com.