There are few things worse than a bad hairstyle. This is especially so if the hair nightmare's hard to fix without waiting a while for it to grow again. However, hairstyles that are not only bad, but bad because they're out of fashion, are perhaps most worst. With this in mind, it is always wisest to pick a hairstyle that never grows old, and fortunately for you, of these there are several.
Sleek Ponytails
Some foolish people might deem it to be boring and safe, however a simple and sleek ponytail is a hairstyle that will never go out of fashion. Not only does it suit any outfit or occasion, but when done sleekly, it never fails to look fashionably elegant.
One beauty secret is that simplicity often outdoes extravagance. In fact, elegance demands some element of simplicity, and elegance is beauty.
Elegant Buns
Speaking of elegance and beauty, wearing your hair in a bun helps a woman ease these qualities. My favourite way to wear a bun is worn low to the side side, perhaps with a braid or two and kept simple.
The traditional ballerina style bun is another great way to wear it, as is a plaited loose, relaxed twist and a high topknot.
The bun will never grow out of fashion; why would it ever?
Chignons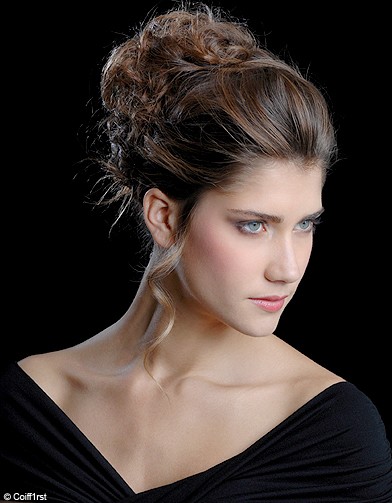 Another classy hairdo for women that will never grow old is the chignon. The hairstyle can even be traced back to Ancient Athenian women, while the low-knotted style was also hugely popular in Ancient China.
The classiness of chignons is such that many celebrities often turn to the chignon for red-carpeted events.
Soft and touchable, the chignon is also a romantic hairstyle.
Straight and Centre Parted
It's very much arguable that the hairstyles that are easiest to put together are the ones that will never go out of fashion. After all, women will always wear that which is effortless worldwide. In this sense, the straight and centre parted hairdo will most certainly never go out of style, as it is arguably the easiest hairstyle to put together. Put it this way, you won't have to go on secretsalons.com for advice on how to make your hair centre parted and straight.
Plaits
The beauty of the plait is that it can be worn in such a variety of different ways. In fact, the sheer array of different ways to braid and plait one's hair, ensure that it never goes out of fashion.
From fishtail plaits to halo braids, there's almost a seemingly infinite way of wearing plaits.
Bobs
Now while bobs will never go out of fashion, they will only ever suit those with the face and head shape to actually pull it off.
From asymmetrical bobs to layered and blunt cut bobs, there are several variations of the bob, with each working best on different people.
The beauty of the bob is such that it remains timeless, even though its maintenance can be effortful, with trips to the salon needed almost monthly for most bob styles.