Rest and recovery is a vital part of any exercise program. Post-training recovery routine not only affects your fitness level and performance but also enables you to train better regularly. More often than not, people don't have a post-training recovery plan, says Asif Juzar, the Co-founder Prosportskw.com.
Mostly, fitness enthusiasts believe that the right way to get the best physique is by training heavy and hard. Even though rigorous training might be the way to reach the body goals of some people, it is Muscle Recovery that will keep them on the right track for a long time.
There's a whole other world to RECOVERY than relaxing before the TV for three days. While your gym center helps keep your exercise routines sorted out, to be at your best performance, your recovery strategies ought to be sorted as well. Here are nine ideal recovering tips to let you hit the gym with less muscle pain, soreness or stiffness.
Get Plenty Of Sleep
One of the easiest and best recovery tips is to get a decent sleep as opposed to prevalent opinion, "you can't make up for lost time with sleep." Your body doesn't work that way. You have to get between 7-8 hours of rest every night. We recommend considering sleep as one of the main parts of your workout, and it should be scheduled just like you would schedule a training session.
Stay Hydrated
Proper hydration makes the human body essentially productive. Drinking a good amount of water during and after your exercise helps eliminate toxins from the body and prevents dehydration. Dehydrated muscles frequently cause cramps and spasms.
Eat Protein Before And After Your Exercise
Protein is necessary for every muscle tissue; in fact, it is the building block of muscles. When you're trying to rest and recover from your training, you'll require a great deal of it. Choose a protein supplement wisely and calculate the intake you require according to your level of workout.
Incorporate Active Recovery
Including light stretches and/or foam rolling at the end of your exercise can increase the flow of blood to your muscles. 
One of the best recovery tips that help counteract future injuries is a simple body stretch. As you exercise, your muscle tissues tighten up. Stretching allows you to loosen up muscle pressure and lessen soreness the following day.
Second one is foam rollers. Using them loosens up muscle stiffness and increases blood flow. We recommend rolling the foam roller over your sore muscle groups before and after you exercise. 
Massage Therapy Gun
Another upcoming gadget in the fitness recovery division is the Massage gun that uses a technique called "percussive therapy". From athletes to basic fitness enthusiasts to those with muscle pain issues can benefit from massage gun. They assure speedier recovery, reduced muscle soreness, less pain, improved range of motion and more. They can be used before exercise as a warm up, since it increases blood flow to your targeted muscles. It can also be used after workout as a relaxer to alter your body to recovery mode.
The top two massage therapy guns currently available are Theragun G3Pro and Hyperice Hypervolt.
Consider Taking A Magnesium Supplement
Low degrees of magnesium in the body can cause muscle strain, cramping, and spasms. Magnesium accelerates body recovery by helping the muscle and nerve boost your body's capacity to integrate the proteins that cause your muscles to grow.
Avoid Overtraining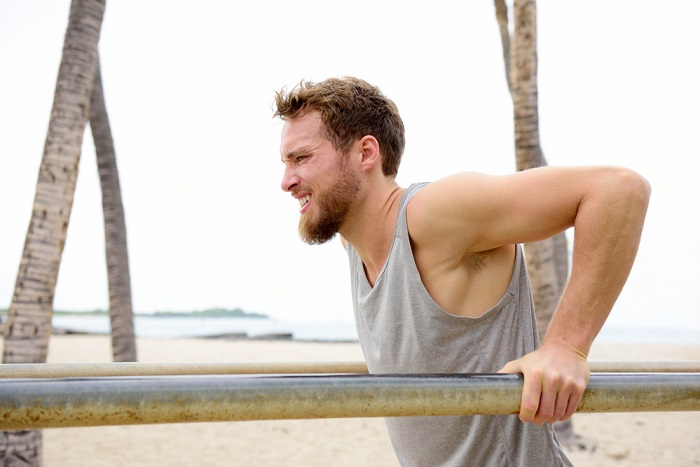 If you spend most of your week performing intense workouts or engaging in sports activities, it's important to let your muscles take a break. The muscle recuperation stage after a workout is the point at which your body reconstructs your muscles. Design an exercise routine that maintains a balance in your recovery as well as your fitness objectives.
Get Proper Nutrition
Create your eating regimen and plan your dinners ahead of time. The best option is cooking your own meals rather than hopping on the most fashionable diet available in the market. By having certain nutrients after your workout, you improve your body composition, performance, and overall recovery.
Take A Cold Bath
When you take a cold shower, your body tries to retain its normal temperature by producing more heat and avoiding existing heat loss.
What happens then, is that you shiver and do other responsive mechanisms. It also lowers your heart rate and cuts down inflammation.