This modern world is energized; thus, you need to be on toes always. People are often on the rush to become better. Businesses and firms are coming up at a very high rate. This is a clear indicator of the present intense cut-throat competition. Because of that, sleep is even considered as a sign of laziness. In that connection, those who wake up early and sleep late are praised. It could also be true that today you woke up very early just to be better than someone else. However, you also need to realize that the body needs enough some sleep, clearly the best form rest.
Regardless of being in this energized world, we still need enough and quality sleep. So, it is very important that you balance well your activities to create some sleep time. Even as much as you yearn to sleep, there are some essentials to be considered.
Maintain a Healthy and Consistent Sleeping Routine
With no doubt, this is the first and important step in enjoying quality sleep. You need to come up with sleeping schedule and make sure you adhere to it always. It involves sleeping at the same time and waking up at the same time always. The body mechanism will be able to adapt to this consistency to regulate sleep. Although it might be a bit hard, you really have to achieve it. To make it achievable ensure you do not bring office work at home and have early evening meals. This is because your health is very important to you. Without being healthy, you will not execute your work well. Therefore, sleep being an essential to a healthy body; you have no choice but to enjoy it.
Have Enough Exercise
Exercise plays a significant role towards ensuring you have quality sleep. These activities disburse energy inside the body thus taking part in them results to quality sleep. While exercising consider tough work outs in order to keep your body healthy. As you all know, quality sleep has to do with a healthy body. Exercising helps in giving you that healthy body. After exercising, you will sure have quality sleep.
Ensure you Have a Peaceful Mind Before Sleeping
Whenever you get home in the evening, your mind tends to be tired and stressed. This is because of the work it has done throughout the day. So, it is very important you calm it and clear any stress before sleeping. You can give it the peace it deserves by, going for some strolls, relaxing in a bath tub, breathing and listening to some music. Once that is done, you will be in for quality sleep that you will enjoy for the whole night.
Avoid Having Sleep Fragmentation
This is when you keep waking up throughout the night for several times. It is bound to happen especially when you sleep with your television or TV is on. The noise produced will keep interrupting your sleep. Snoozing of your alarm also breeds sleep fragmentation. It is advisable you set your alarm at the exact time you want to wake up. Honestly, it is a waste of sleep when you set your alarm only to snooze it afterwards. Spare yourself the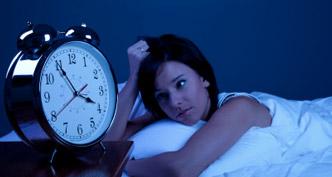 burden of disrupting your sleep whenever you get into sleeping in a good mattress. In addition, ensure you minimize fluid intake in the evening. The main reason being to avoid frequently waking up to empty your bladder at night interrupting your sleep. Ensure that you time of sleeping in good mattress – check out SleepingCulture for your sleeping aid needs.
As you know, sleep is a very important activity. It has a lot of benefits, with ensuring enhanced body health. So, it is very important that you don't deprive yourself sleep. Quality sleep is very important. Therefore, you really have to invest in ensuring that an enjoyable and quality sleep is your portion once you get to bed. Besides, the above essentials of ensuring a quality sleep, there are others, for instance having a nice breakfast and blocking noise at night. However, the ones discussed above are the main contributors to quality sleep, adhere to them always. If you don't pay attention to that, then be prepared to have low quality sleep.