We as humans often make remarks about how great it would be to lead the life of a cat or a dog. While there's something we could all do on a daily basis to become a little more 'cat-like' most of us are turning down the opportunity do so something that, according to PetMD, most cats spend over half of their lives doing.  What is it? Napping.
There are countless benefits to the shameless act of napping, and five specific key benefits to napping after your workout.
All people are different, and thus their bodies have diverse reactions to workouts. Some people feel super-energized while others are in the mood for taking a short nap. Various studies suggest that you can actually benefit from a post-workout nap while others say that it is better to save your zzz's for the night. In order to make the right choice, you must know yourself well, as well as your working and sleeping habits and you must take into consideration the types of exercise you do and the effect they have on you. To harvest all the benefits of a post-workout nap you need to learn how to take a nap that will actually boost your energy.
Types of Exercise and the Effects They Have
Exercises that we do tend to affect our bodies in distinct ways. We need to understand this in order to be able to manage our time successfully.
These exercises focus on our large muscles and they are good for increasing our heart rate. Experts suggest that we should raise our heart rate a few times a week to contribute to our general heart health. These workouts are usually used for the aim of losing weight, as they have the most optimal results in optimal time. Some examples of aerobic exercises include playing basketball, football and tennis, running or power walking, hiking and cycling.
The main advantages of anaerobic exercises are the strengthening of our bones and toning our muscles. They have the goal to enhance our coordination and balance, and as such is an important part of every workout. Anaerobic types of exercises include push-ups and pull-ups, crunches, sprinting and weight lifting.
Flexibility exercises are beneficial for lengthening and stretching muscles while at the same time working on strengthening them. These exercises are important for promoting recovery and endurance long-term. Some ways you can stretch your muscles are pilates, yoga as well as warm-up stretching and post-workout cool-down exercises.
Benefits of a post-workout nap
Many people have asked themselves at some point in their lives: "Should I nap right after my workout?" Even though experts disagree on the topic, having a regular post-workout nap can have beneficial effects as proper exercises and regular sleep go together. You can get the most out of life by combining the two. Of course, besides sleep, there are some other important factors such as the right diet, the choice of supplements, the level of stress we face, and others, as Australian ultimate guide to post-workout and muscle recovery suggests.
 1. It Just Feels Good
This one is fairly straightforward, but napping just feels good!  If you've done a proper workout you should feel tired and ready for a nap anyways. There's nothing better than cuddling up on the couch with a blanket mid-day and taking a quick little siesta. Aside from the physical and fitness benefits a nap provides, naps also increase alertness, boost spirits, lower stress, improve your memory, and many other things.
2. Faster Muscle Recovery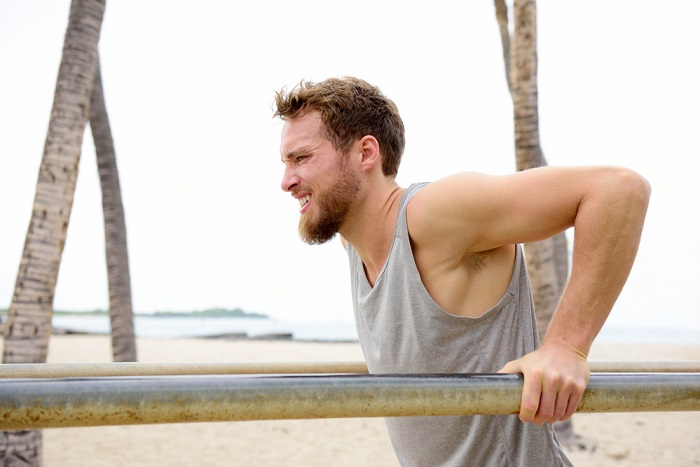 We all know that part of exercising is breaking down the muscle so that they can regrow bigger and better than before. Our bodies use the time when we sleep to repair and restore our muscles, tissue and bones from the pressure and tension we put on them during the day. If your workout was intensive and quite demanding it might not be a bad idea to start the recovery process as soon as possible. This is of key importance because if you are too tired from your workout you won't be able to deal with your daily issues with your energy levels at low.
The ideal nap time for muscle recovery is about 1.5 hours, but some nap is better than no nap.  Even during an exercise cool down, you're still utilizing muscle and prohibiting full, proper recovery.  Giving your body a break and not utilizing any muscle while napping speeds this process up faster than one would think.
3. Young and Fresh Looking Skin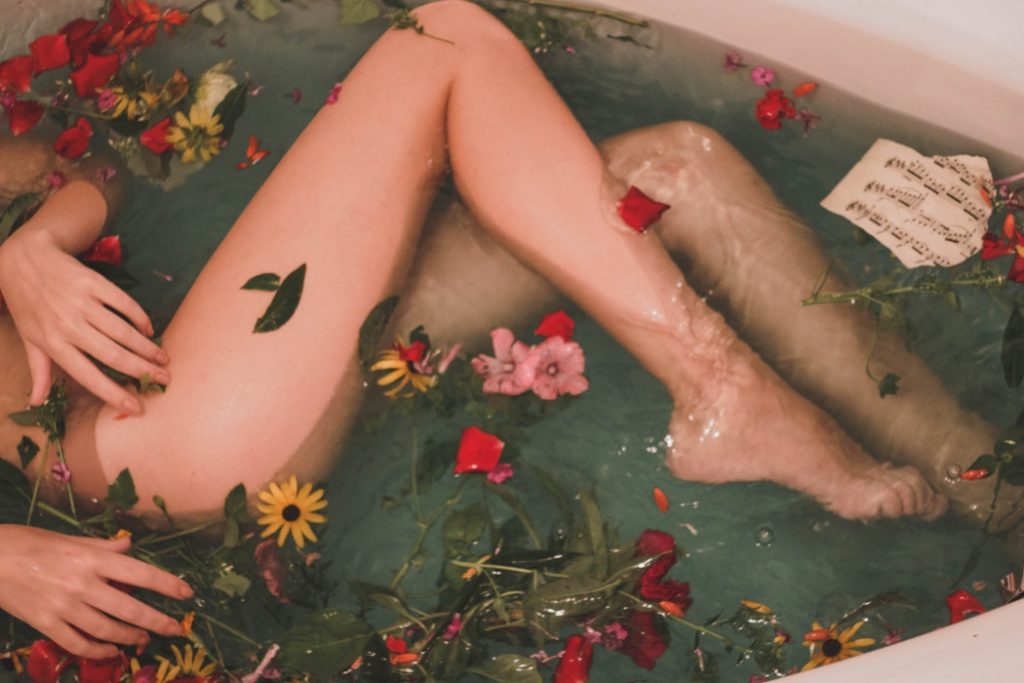 There are some other more visible benefits of regular sleep and daytime naps, which are noticeable on our skin. Regular sleep affects our beauty in a positive way and keeps our skin young and fresh looking. Many people around the world who suffer from sleep disorders search for volume replenishment cosmetic surgery in Canberra and Sydney. People wonder how is good sleep connected to fresh looking skin? Experts and plastic surgeons from Australia have concluded from their experience that "As we age, the subcutaneous fat compartments of the face become depleted and the skin sags," thus leading to constantly looking tired and exhausted. It is clear why we mustn't deprive ourselves of good-night sleep and once-in-a-while daytime nap.
4. Boost Immune System
Exercising really takes it's toll on the body, and while a better immune system may not restore your muscle faster, it doesn't help with an overall quicker feeling of recovery post-workout.
Some studies have proven that napping has positive effects on boosting the immune system. How does this happen actually? Well, when we sleep we produce immune-regulating molecules and better norepinephrine levels. Even though having a better immune system won't help repair your muscles faster, it will still help with the overall post-workout recovery.
Yet again, napping has been proven to boost your immune system through increased production of immune-regulating molecules and better norepinephrine levels according to a study done at Université Paris Descartes-Sorbonne Paris Cité in France.
5. Lower Blood Pressure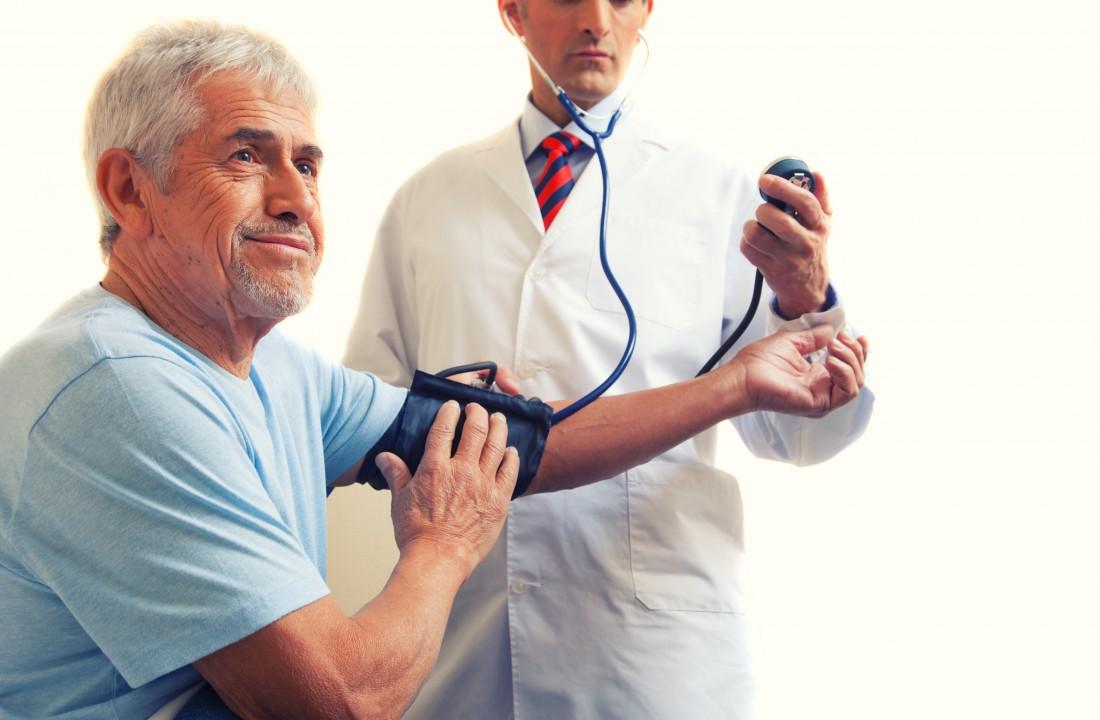 With the constant battle in this century to lower our blood pressure, most people would be thrilled to know that a study done by the Europen Society of Cardiology showed that midday naps can lower your blood pressure by as much as 6%.
As far as overall cardiovascular incidents caused by high blood pressure are concerned, your chances of experiencing one such incident are lowered by 10% which is huge.  In correlating news, naps were also found to improve overall heart health as well.
6. Improved Fat Loss
Yes, it is possible – you can lose weight while taking a nap after an exhausting workout!
Not sure it gets any better than that. even though most bodily functions such as heart rate, breathing, digestion, and many others  slow down while we nap, metabolism is hardly affected. Your metabolism will drop slightly, but napping immediately after a workout can actually boost your fat loss from a cardio workout than just a normal cool down and return to normal activity would.
7. Get Back To Working Out Sooner
Chances are that if you're reading this article you're not looking for a reason to justify napping, but the benefits of napping to those living an active lifestyle that workout and exercise on a continual basis.  Giving your body more time to recover, especially so soon after a workout, means the sooner you can get yourself back on the treadmill or back to setting your new PR on the bench. If you are feeling tired and exhausted, and you don't allow yourself to recharge, you won't be able to do the next workout properly due to feelings of tiredness. So, look at the napping as a way of investment in your better future.
8. Recovery From Energy Expenditure
People who work out regularly need more time to recover, which is understandable. When working out, we use up quite a lot of our energy, which again has effects on our body. Thus, if you exercise regularly, it is a good idea to nap regularly, in order to keep balance. Napping can also get you that extra amount of sleep that you perhaps lack because of a late night. However, napping cannot replace a good-night sleep fully.
9. Better Cognitive Performance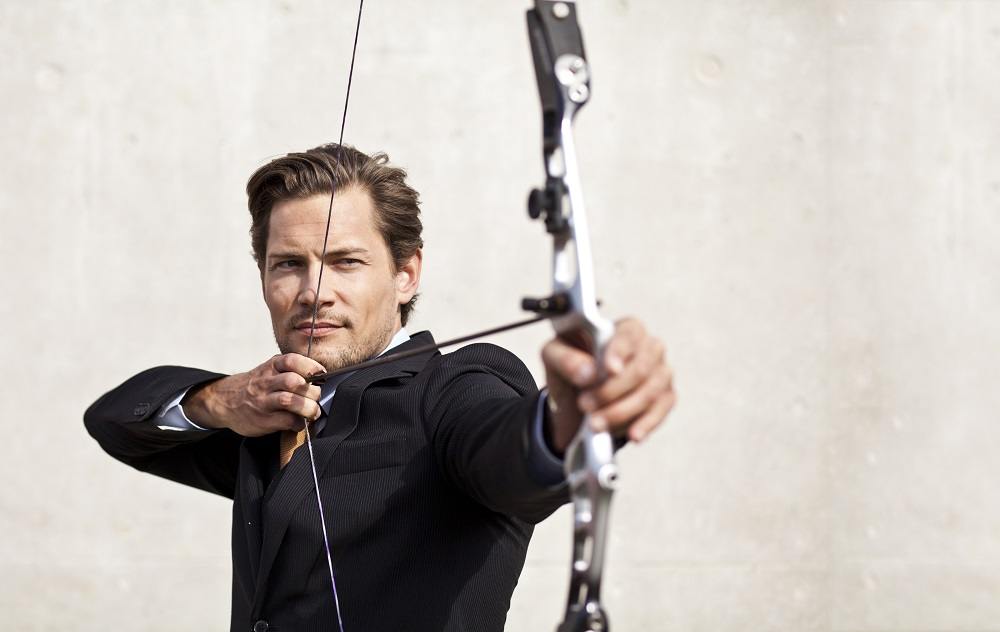 Some people find it difficult or even impossible to doze off for a short period of time during the day, while some people consider it a must-have habit. Why does this happen? People who have experimented and come up with the perfect schedule for themselves will say the napping is their regular daily habit, besides going to work and working out. By making it a habit and getting used to it, they have created a healthy pattern for their bodies. They claim that a short midday siesta helps them stay energized, fresh and ready to deal with the challenges. It's like taking a break in the middle of the day and starting over. The benefits are seen at work, free time activities and performance in the physical activities.
10. Human Growth Hormone Secretion
HGH supplement is one of the most popular ones on the market today. But many people are unaware of the fact that you can get it for free while napping. Its primary function is building muscles but it has many other benefits as well. It regulates metabolism, it improves heart function and it regulates our body composition. These are all key features of a healthy lifestyle. The time when the secretion of HGH is at its highest is during the REM phase of our sleep. Thus, shorter naps won't be able to allow the secretion to the fullest, but they will certainly see some benefits.
11. Processing Muscle Memory
During sleep, our brain works hard as well. It uses this time of stagnancy to process everything that we have learned during that day. This refers to any kind of learning and skills, including some new physical activities. While we sleep, we enable our brain to process and remember those memories. Some studies have shown that athletes who are deprived of sleep have slower reaction times, slower sprints and generally poorer performance. That's why it's essential to take a short nap after a high-intensity training in order to allow our bodies to recover and enable us to function normally during the day. Someone who is in extreme training will need more sleep than a person whose workout is average. They tend to spend their bodies more and thus need more time to recover.
12. Promoting Reparation and Other Recovery Processes
The aforementioned processes are best reached during the deep and REM phases of our sleep. However, they are not to be reached during a short daytime nap. But nevertheless, a post-workout won't harm you, instead, it will be working on promoting the much-needed reparation processes as well as processing muscles memory.
Conclusion
In order to be able to power through the busy days and weeks ahead of us without the feelings of tiredness, exhaustion and unwillingness to continues, we must get to know our bodies. We must be aware of how different activities affect our body and mind and we must learn to cope with them in the best possible way. If taking a nap is one of the ways that help you relax and restart, then, by all means, make it a habit.
So there you have it, who would have thought that something many Americans have actually become ashamed of doing could be so beneficial.  You'd be surprised what could happen if you start building time to nap into your daily workout routine.  Even a quick 20-30 minute nap could leave you with results you'd be surprised to see. Stop spending money on 5 Hour Energy and Red Bull (we all know they aren't good for you anyways) and try swapping it out with a nap. While we highlighted the benefits specific to our field and exercise, a quick Google search will lead you to a slew of other benefits to be gained by napping.  So time to channel your inner cat, stretch those legs, and get napping.