Everyone wants a beautiful smile, so why are we not all following the essentials for healthy teeth and gums? If you have healthy gums, you'll have healthy teeth, the two go hand in hand so its vitally important that our gums are taken seriously, as gum disease is no good. Read on for our 5 Essentials for Healthy Gums and see how many you currently do!
#1 Eat Healthy
What we choose to put into our body, will reflect on the outside and noticeably in our gums and teeth. It may seem obvious to some but sugar is still one of the largest issues the dental industry faces. The sugar that remains in our mouth is gradually converted into acid by the bacteria we produce, this accelerates tooth decay and plaque, leading to unhealthy teeth and gums.
#2 Stop Smoking
Smoking obviously stains your teeth, but what does it do to your gums? Smoking actually is the start of many different gum diseases and continual smoke will prevent your gums from healing if they're damaged, not matter how many times you visit the dentist.
#3 Brush Your Teeth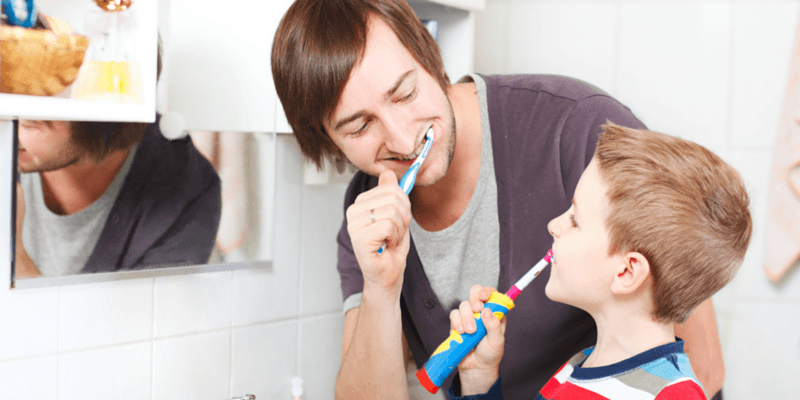 How many times should we brush our teeth a day? .. If you said 2, you're correct! So why are so many people still not doing it. For us to fight the daily germs it is essential to brush twice a day, and it wouldn't be overkill to brush after every meal. It is recommended for you to invest in an electric toothbrush also, tests have proven them to be up to 100% more effective than regular toothbrushes.
#4 Flossing is Necessary
Flossing is one of the best ways to remove plaque from the hard to get to parts of your teeth, which is great as if it is left untouched, it will gradually get worse and worse and it will become an issue later in life – it's also good for general hygiene, you don't want bits of last nights dinner sitting in between your teeth for days on end.
#5 Regular Checkups
Issues with your gums aren't easy to detect as a lot of them are pain-free. So a checkup every 6 months is definitely recommended, if there ever is an issue, it can be discovered early and most importantly, dealt with early.
Oral hygiene is so important, Gingivitis, Periodontitis and bad breathe are things that we definitely want to avoid, follow the tips above and you will.