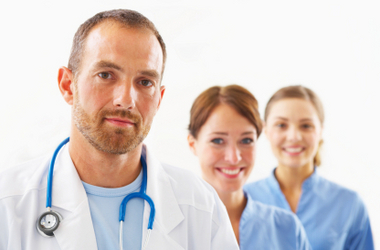 Students get lost at times when it comes to choosing courses and careers. One of the oldest careers in the world is healthcare. Medicine has been practiced formally and informally for as long as people have lived. The relevance of this sector is still dominant even with the introduction of technology. A career in the healthcare has a couple of benefits that make it one of the most lucrative careers in the world.
1. Opportunities
Healthcare has several employment options that people can choose to engage in. These options start from school where students can choose to specialize in certain fields in the health industry. These employment opportunities include nursing in different categories, surgery, mental health, women's health, critical care, pediatrics and many more as seen online. With all these employment options come different ranks. Rankings in the healthcare sector are determined by academic qualification and years of experience. As such, even two or three people who have different certificates in nursing will still get jobs; the only difference will be their ranks.
Most industries tend to get rid of employees whenever new technology is introduced. However, with the health sector, introduction of new technology results in the demand of more experts that handle the technology. As such, people seeking to enter the industry and those that are already in the industry can choose to specialize in the new technology in order to land jobs.
The other aspect of employment opportunities is the fields in which one can work in. For starters, one might choose to work in the government or the private sector. These sectors have several fields such as hospitals, clinics, emergency firms, rescue teams and such. Alternatively, one might choose to start their private practice if their field allows.
2. Working hours
Employees in the healthcare sector have demanding yet flexible working hours. Employees can either choose to work during the day or at night. During these two times, the job can either be full time or set to a couple of hours. The fact that the healthcare sector operates round the clock also assures people of employment opportunities since they work in shifts. This flexibility allows one to plan their life accordingly and take part in other activities in their free time.
3. Salary
The healthcare industry seems to have some of the best salaries for its employees. This is because health employees handle crucial situations that could either make or break someone's life. The best known way to motivate someone to work better is by paying them well. On average, employees in the healthcare industry earn basic salaries ranging from $25,000-$100,000 annually. This figure could change depending on few factors. The factors include academic qualification, location, industry and experience.
4. Benefits
Benefits in healthcare careers start from the education level to employment. In education, students can get free education. How? More often than not, the health industry suffers a shortage of certain experts. This prompts the training of more experts that will fill the gap. As such, the government and other private firms offer free education as a form of incentive to students. In this way, one gets free education and an assurance of employment. The other benefits are acquired in employment. Benefits are added on to one's salary. If the gross salary of a nurse is $48,000 annually, this might increase to $60,000 when the benefits are added. These benefits are given to healthcare experts due to the intensity of their jobs and the hardships they experience.
5. Humanity
Aside from the money and employment opportunities, the healthcare industry is one of the best ways to serve the community and make a difference. Sure, just like all other things, this industry has its ups and downs. The ups come from making a positive difference while downs come from inability to salvage a situation. However, the downs enable one to strive to do better in their operation. This service to people brings satisfaction to one's life. It reminds the employee and the patients that there exists humanity in the world. The other aspect in this is the much appreciation that one receives from their patients.
A career in the healthcare sector is generally a satisfying job. It satisfies employees emotionally and economically. It is also exciting since there is something new every so often. Owing to the constant changes and demands in medicine, a career in this field assures one of relevance in the sector for a long period of time.