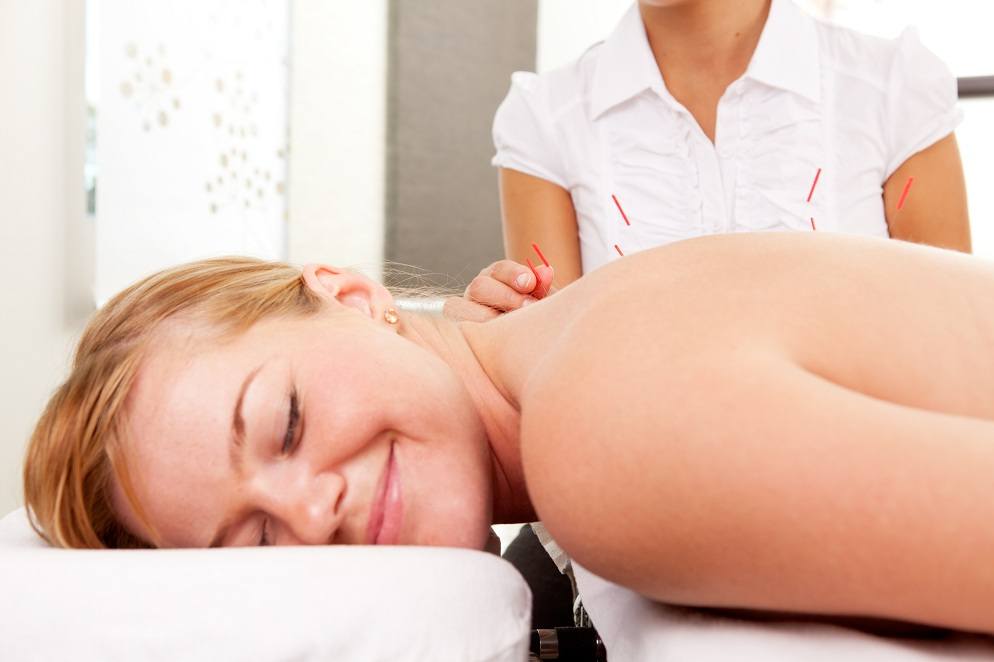 Acupuncture is an alternative therapy that has been practiced for many thousands of years. Traditional theory suggests that there are meridian lines which run all over the body, it is actually believed that these channels could become blocked causing our energy to be halted from flowing freely. In recent years, alternative therapies have become a popular area for discussion and study. Acupuncture has been extensively studied, and has been proven to work extremely well as a complementary therapy for many ailments.
You might just want to consider acupuncture for the following reasons…
It can help your headaches
As technology has evolved, many of us find ourselves sitting in front of a screen for the most part of the day. This can result in frequent headaches ranging from mild to severe, with many of us popping the ibuprofen or paracetamol on a daily basis. If however, you want to seek an alternative treatment to aid your headaches, acupuncture could be of help. Over time the 'traditional' medication becomes ineffective, leaving you with what seems no other option! However, acupuncture has been widely recognised as an effective non-pharmacological tool that can have a positive effect on patients suffering with severe headaches.
It could aid arthritis
Nowadays, arthritis is a common problem which many suffer from on varying levels. There's no simple cure for arthritis, however, acupuncture can help to relieve the pain. If you want to avoid the drugs, and trial alternative therapies, acupuncture could be a great option. It works by diverting the pain that gets sent from the brain, and stimulating the pain relieving hormones in the body. Studies have proved acupuncture to be a successful method of controlling and easing the pain, and it's worth incorporating it into your treatment plan.
It can assist back pain
Back pain is an extremely common problem that affects a large amount of people, and can be debilitating in everyday life. Those suffering from back pain and sciatica might want to consider a course of acupuncture to treat the injury. Some people will see an improvement in a matter of weeks, for more serious injuries it could take longer. The deep stimulation used for the treatment has been extensively studied, and results show that this can have a significant effect on the body, resulting in stronger pain relief. It can also reduce inflammation, and can work effectively alongside a course of physiotherapy.
It could boost your mood
When the needles are inserted into the body, this triggers the stimulation of the nervous system which in turn releases neurochemical messenger molecules. These molecules can alter the brains chemistry and encourage the production of serotonin and endorphins which can boost your mood. It offers the perfect pick-me-up!
It might help the menopause
Menopause usually occurs in women in their forties and fifties, and can cause embarrassment and stress to the individual. Typical symptoms of the menopause includes headaches, tiredness, mood swings, hot flushes and night sweats. It can be a particularly unpleasant process, and not the easiest to control. Acupuncture has been shown to produce significant results for women who suffer from hot flushes and other menopausal symptoms. By releasing endorphins into the body and reducing tension, it can help to relieve the side effects. Although it is worth noting that everybody is different, and the outcome of the treatment will differ for individuals.
Have you ever considered acupuncture as an alternative therapy? It's worth researching the acupuncturists that are around you, to ensure you meet with the right person for your ailments. If you're UK based Dr Michael Curtin is highly recommended, as not only is he an accredited acupuncturist but a medical doctor with over 28 years' experience too. Offering an informed approach, drawing on knowledge of both traditional and alternative medicine. Why not see what acupuncture could do for you…