It's a fact that many Korean brands like CELLBN have taken the center stage of the skincare and anti-aging scene in the past few years. There's a myriad of reasons for this, but one contributing factor is that the Korean beauty routine is focused on improving the quality of one's skin. This idea was warmly welcomed by many, especially people who want to celebrate the beauty of bare skin. Here are some of the skincare ideas that have been integrated into many Korean beauty products:
Hydration is Key
A lot of skincare products use water as the base for their formulas. The Koreans are obsessed with water — and rightly so. Hydrated skin is plump and soft to the touch, and it is less prone to developing visible fine lines and wrinkles. Hydrated skin also looks and feels good — qualities that most people want their skin to have.
If the product isn't water-based or lacks water, it will probably use skin hydration boosters like glycerin and hyaluronic acid. These boosters attract and bind water to the skin, replenishing moisture that was lost.  
Skin Goodies from Mother Nature
The use of natural ingredients is another highlight of many Korean beauty products. From facemasks to lotions, you'll be sure to find organic ingredients in it. Some of Korea's most popular natural beauty ingredients include:
Snail Slime

– Known to revitalize tired complexions and regenerate skin cells
Fermented Yeast

– Known for its moisturizing and cleansing qualities, plus it provides the skin with a good helping of vitamin B
Hanbang or traditional Korean herbal medicine

– Korean skincare products that use

Hanbang

often incorporate ingredients such as ginseng, bamboo, and green tea in their formulas
Integrated Sun Protection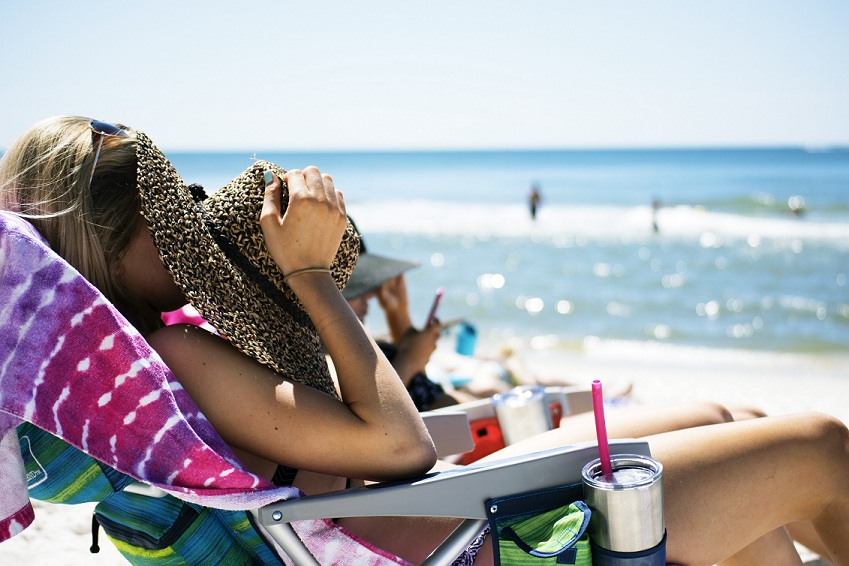 The Koreans never go out without putting some sunblock, and you should too. No matter what the climate is, it's always good to wear sun-protection because the harsh sunlight can damage the skin and quicken skin aging. There are a lot of Korean beauty brands with sun protection products that offer a variety of SPFs, UVA/UVB, and +++. In addition to variety, most sun protection products are designed to feel light on the skin. You'll be sure to safely enjoy a sunny day without that thick, sticky feeling.
3 Steps Isn't Enough
Do a quick search for Korean skincare routines and you'll likely end up with 10-, 11-, or even 12-step daily beauty regimens. Many would think that following a tedious regimen once (or twice) a day is ridiculous, but that's how the Koreans keep their skin youthful and glowing. Each step is meant to keep the skin clean, protected, hydrated the entire day. A basic 10-step skincare regimen will have the following:
Oil cleanser

Water-based cleanser

Exfoliation

Toner

Essence

Ampoules, boosters, and serums

Sheet masks

Eye cream

Moisturizer

Sunblock or any sun protection product
No One's Too Young to Start
It might sound shocking but in Korea, facials are given to toddlers and anti-aging regimens start after a kid reaches ten years old. There are many specialists that look into a variety of skin concerns, and family facialists are not to uncommon. The early exposure to skincare practices ensures that children will keep caring for their skin by themselves. Also, it fortifies and nourishes their skin at an early age, and it lowers the risks of pimples and other skin blemishes in the future.
There are many reasons why Korean brands are unbeatable in the skincare and anti-aging scene. The widespread availability of these products only means that the rest of the world has better access to their benefits.