The appearance of our teeth can really affect our confidence levels.  In fact, in the UK, one in four of us are reported to be unhappy with the way our teeth look.  Some people even believe that a bad smile will affect their chances of securing a job, which unfortunately does bear some truth.  Gaps in our teeth, stains, and other oral imperfections can cause us to have a low self-image which can have a huge impact in all areas of our lives.  
When you are feeling self-conscious, you can feel anxious and embarrassed in social situations, especially when meeting new people.  As we all know too well, people will judge others based on their appearance, and having bad teeth can lead them to making a false first impression.  If you are aware that your bad smile is having an effect on your life, here are six reasons why you should consider cosmetic dentistry.
It Can Boost Your Self-Esteem
By repairing any cracks and gaps or removing any discoloration, you will finally have a smile that you are proud of.  Not wanting to draw attention to teeth that are in poor condition can cause a person to become shy and reserved. Improvements in the appearance of your teeth can instantly cause you to feel less ashamed of your smile giving you the confidence to finally speak up and seem more approachable. When you smile and exude confidence, it is said that you are more likely to be hired or even promoted!
It Can Make You Look Younger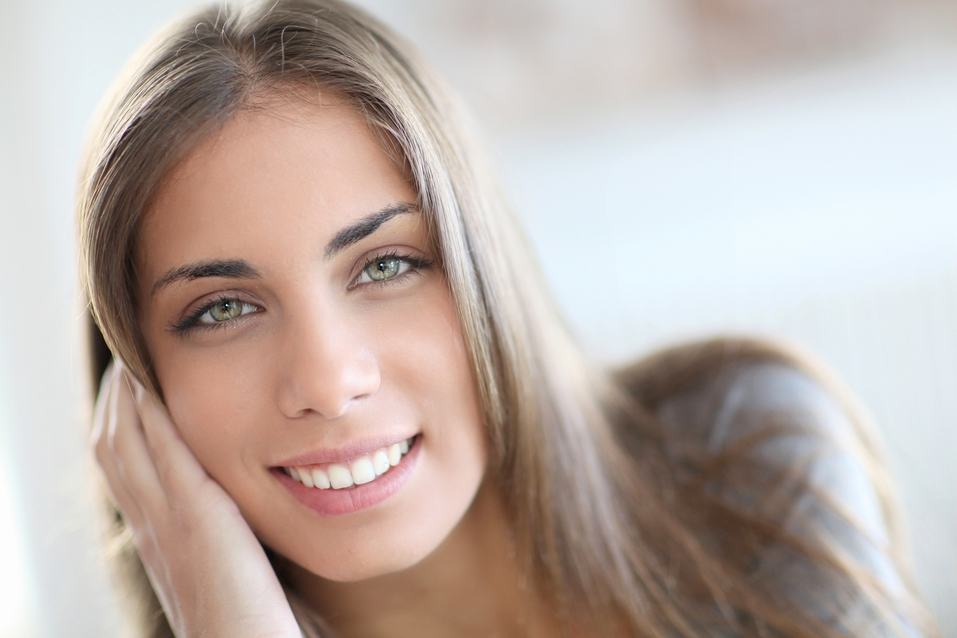 Not only does a bad smile affect your self-esteem but having gaps in your teeth can cause you to look older than you actually are.  This is because the gaps will cause your cheeks to sink in meaning that wrinkles may appear as a consequence. Your teeth serve more of a purpose than simply aiding you to digest your food; they keep your facial muscles intact.  Every time you lose a tooth, both facial bone and muscle support are lost. It is therefore important to seek dental treatment sooner rather than later.
Your Smile Will Look Completely Natural
When you book in with a private dentist, you can rest assured that they will customise their treatments to suit the preferences of each individual patient.  Some patients may be concerned that having veneers or dental implants fitted will look too obvious or fake, but the procedures used by experienced practitioners will ensure that any work you have done will blend seamlessly with your natural teeth.  If you are looking to straighten misaligned teeth, most private dental practices offer clear braces or even Fastbraces that enable you to have straighter teeth in months rather than years, such is the case with traditional braces.
It Will Improve Your Oral Health
Besides the obvious cosmetic benefits, improving the structure of your teeth can greatly improve your overall oral health.  Repairing a broken tooth before decay sets in will prevent further issues from arising further down the line. By using dental procedures such as veneers and crowns, the extra support will prevent further damage from occurring.  Additionally, dental implants and bridges can help to improve speech and any problems with chewing.
Most Treatments Are Painless
Visiting the dentist is a phobia of many, usually due to the fear of the pain they may have to endure. However, many cosmetic procedures are virtually pain-free or will only require local anaesthetic.  If you are looking to rectify discolouration for example, a tooth whitening procedure can be completed in one session without any pain at all. Years' worth of stains will be removed in a short space of time, instantly improving your smile.
It is More Affordable Than You Think
Whilst the thought of having cosmetic dentistry may sound expensive, it may surprise you to know that many private dentists offer 0% finance on most of their treatments.  With the option of paying for your treatment in monthly instalments, you will not be hit with a huge bill at the end of your first visit. With the vast improvements in technology, dental treatments are also much more efficient, and some smaller procedures are not as costly as they once were.  It is important that you shop around to find a reputable clinic but remember that cheaper is not always better. Extensive dental treatment understandably does not come cheap, costing anywhere up to £4000, but a good dentist will not compromise on quality and this is why finance options will usually be offered rather than discounts.
As you can see, cosmetic dentistry comes with many more advantages than simply changing your appearance.  With the many different treatments available, it is possible that you can have the smile you have always dreamed of sooner than you think!