Our hands and feet work very hard for us on a daily basis, helping us to get through the myriad of tasks that come our way each day. Out of hands and feet, it is definitely the latter that get neglected the most as we don't look at them as often.
Tucked away in socks and shoes, our feet are the pack-horse of the body. Be honest, when is the last time you really gave some care and attention to your hard-working feet?
Here are seven ways to lavish some attention on your feet so you can be bare foot-ready at a moment's notice.
Foot Soak
Although the home foot spa trend has waned in recent years, it is still an excellent way to pamper your feet as well as boosting your circulation. For as little as £10, you can buy one of these foot spas to soak your feet. The bubbles feel lovely on your toes and afterwards your feet will feel softer and a little tingly…
Think of it as a tiny hot tub for your tootsies!
Overnight Treatments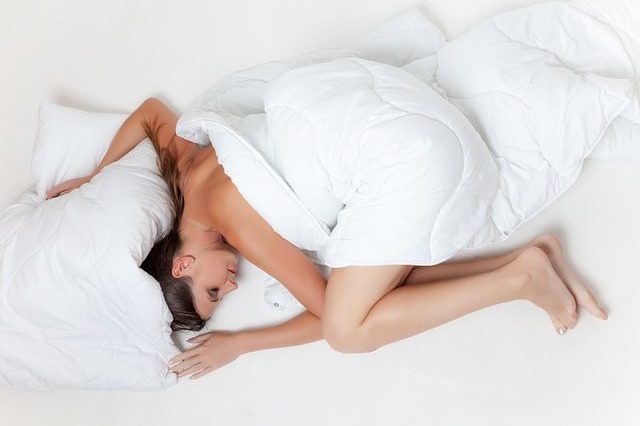 What's not to love about overnight treatments? While you dream, the repair and nourishment can take place, taking no time out of your day. As well as lots of high street brands of foot moisturisers, there are also natural remedies that can have your feet feeling delicious come morning.
Remedies to consider include:
Although this remedy – one of the oldest on the books – does not penetrate the skin to make it soft, it does target rough skin, acting as a liquid pumice.
Vegetable Oil
Using a warm, wet towel, you can massage the vegetable oil into your feet so that the pores open and drink in the oil. This remedy softens up the skin cells overnight.
Paraffin Wax
A home kit of paraffin wax is intended as a softener therapy. By dipping oiled feet into a bowl of melted paraffin wax (mind the temperature) and leaving on for 10 minutes, this can be achieved.
Using soft, cotton socks with all of these treatments will lock in the moisture overnight.
Pedicure
Treating yourself to a professional pedicure is always such a pleasure; lying back as someone works away at making your hard-working feet feel like a million dollars. This treatment is mostly for cosmetic purposes but can also be therapeutic if your beauty therapist gives a little massage, or buffs your feet to make them feel nice and smooth.
Even in autumn/winter you will be tempted to whack on a pair of sandals or open-toed heels to show off your beautifully manicured toes!
Reflexology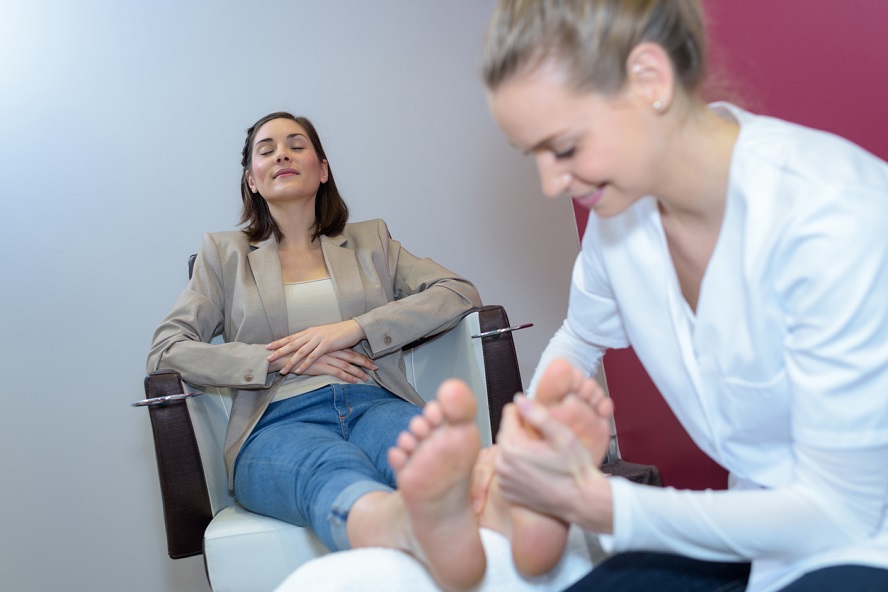 Have you ever tried reflexology? This type of foot massage is conducted by applying pressure to a person's feet (or hands) in order to 'affect a physical change to the body'. The placement of pressure is based on a map of zones and reflex areas that correspond to other parts of the body. To pique your interest, check out this reflexology chart at Hands and Feet.
Popular types of foot massage include:
Chinese

Swedish

Shiatsu (Japanese)
The benefits of reflexology are said to many but a few notable ones are increasing energy, relieving stress, improved circulation and preventing injury.
Regular Care
Along with treatments and therapies, it is also important for you to keep up the everyday care that your feet need. As well as washing them thoroughly, you can also use foot scrubs and moisturisers to keep them feeling and looking good.
You could also be suffering from a callus – an area of skin on the foot that has become really tough and sometimes painful. Without the proper products and care, they can be difficult to remove. Yellow Toenails Cured has a list of over-the-counter (OTC) products that can be used for removing calluses on the feet.
Foot Massage
As well as getting this professionally done (bliss), you can also give yourself a pretty decent foot massage if funds are low. She Knows has a great six-step guide to self-massage of the feet including:
Stroke the top of the foot

Ankle rotations

Toe pulls and squeezes

Toe slides

Arch press

Stroking (repeat step 1)
It could even be something you incorporate into your daily routine.
Footwear Choice
What footwear you choose has a lot to do with the health of your feet. Comfortable and supportive footwear will ensure your feet are properly cared for when walking, running or whatever activity you decide to take on.
High heels and other shoes that give that extra bit of height are well-documented as harmful for your feet and posture. The Spine Health Institute speaks about the pressure this footwear places on the rest of your body.
Towering shoes take their toll on your feet, ankles, knees, hips and spine as your body is forced into an unnatural tilt. To maintain balance, your muscles become tense, creating muscle fatigue and strain.
Say no to the heel!