In the U.S. and around the world, hospitals and other medical facilities are finding it harder and harder to find skilled, trained medical staff, especially physicians. Some areas of the healthcare industry have exploded, but others like physician's assistant have been very slow to expand. One solution to the lack of qualified professionals is to shift more of the workload to nursing practitioners, a fairly new medical position made up of advanced practice nurses.
Nursing practitioners are more than just regular nurses. They have additional training and education beyond what a registered nurse (RN) would receive, and they are capable of performing a number of different services. This advanced practice role first appeared during the 1940s. The first advanced practitioner nurses held roles such as nurse anesthesiologists and midwives. They were followed by psychiatric nurse practitioners in the next decade. In 1960, due to a shortage of doctors, many nurse practitioners became the primary care providers at small clinics or practices in fairly small or out of the way towns. In 1965, the first training program for nurse practitioners was opened. It attracted a large number of students because the cost was significantly less than that of a program to become an MD.
Nurse Practitioners Fill a Variety of Roles
One of the reasons nurse practitioners are so valuable today is that they can fill a variety of roles. Because they have all the training of an RN, they can handle many of the same duties, but they can also take on some of the work an MD would do. This includes diagnosing conditions, approving or providing treatment, and may even be able to prescribe medication. Nurse practitioners continue to serve as primary care providers, although most are supervised by a physician.
As with many other medical fields, some nurse practitioners choose to specialize. These nurses are even more sought after since there are often more specialized nurse practitioners available than there are MDs. Hospitals and practices may also be able to afford to hire nurse practitioners over physicians since, while they do make good money, they are not always paid as much as an MD would be.
Geriatrics
One of the areas specifically lacking doctors is that of geriatrics. Many nurse practitioners have found this area to be very welcoming, especially in countries like Israel and other Middle Eastern areas. The elderly often need care beyond what an RN can provide, especially those who have difficulty communicating and are dealing with several different diseases or illnesses at once. This makes the job particularly challenging for long-term healthcare providers who do not always have a physician to call on for help.
Another reason why nurse practitioners are particularly a good fit for geriatrics is that much of the work is fairly routine but, during emergencies, it is important to have someone with advanced training on the scene as soon as possible. Doctors are often needed to meet with patients or perform surgery elsewhere, and RNs, while capable of many of the regular duties, may not have the necessary training to handle a medical emergency. The dual role of the nurse practitioner makes this the perfect fit for these professionals.
[toggle title="Featured images"]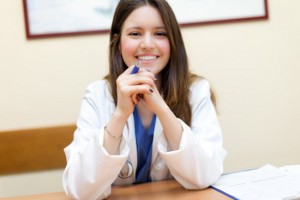 [/toggle]