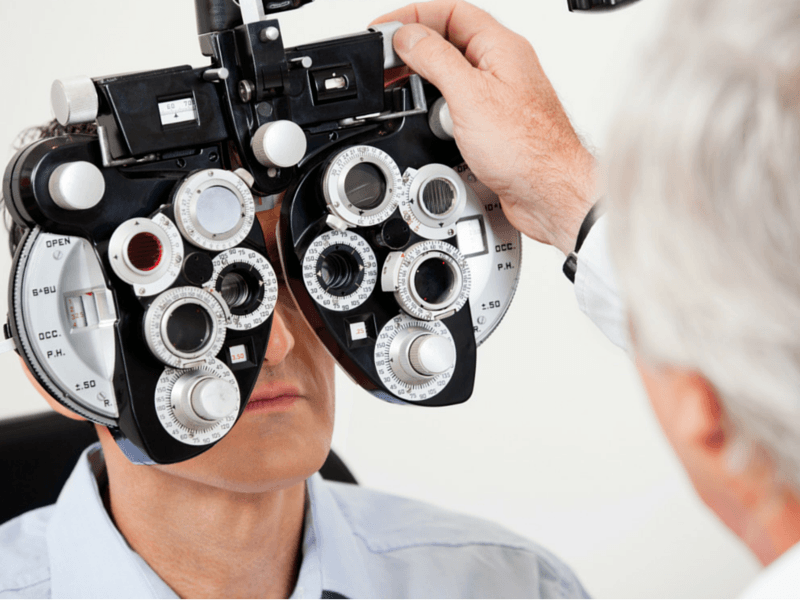 For many men and women around the country, regular health checks are a fact of life. They have their hearts tested, along with issues such as their blood sugar levels, their lung capacity and their blood pressure readings. It is reassuring to know that we tend to focus more on preventative medicine rather than on seeking an instant cure.
And while it's true that a large number of people tend to pay regular visits to their dentists, many others seem to ignore the need to test their vision. Our eyes are our window to the world, of course, but it's somewhat surprising at times to discover just how many people take their sight for granted. Testing, to put it bluntly, is a must-do.
The problem for some people is simply a question of finding the time to attend the offices of an optometrist. Almost all of us seem to lead such busy lives these days, with ever increasing pressures to work longer hours and with a rising number of domestic commitments thrown into the mix. It isn't easy to manage our days well.
It has to be pointed out, however, that the extra effort will always be more than worth it. Specialists who have attended ophthalmic dispensing courses will know their eye care studies will allow them to identify problems with ease. And the good news for many patients is that issues which are spotted early are often easier to deal with.
It's so important to take a test, so you really need to make the time
It seems a little strange that some people don't find the time to take an eye test. The average test takes around 20-30 minutes, and there are ophthalmic specialists to be found in just about every high street in the UK. Booking an appointment is so easy, because it can be done in person, over the phone or, in many cases, on the web.
You need to be ready to tell the specialist about any issues you may have been having with your eyes in recent months. These can include blurred vision, weaker general eyesight or even the appearance of headaches. If you have close family members who also have eye problems, you may need to discuss this at the time.
Every patient who visits a local specialist will have their own reasons for doing so, of course. Some people may be experiencing problems at work, for example, such as finding it difficult to read a computer screen, or perhaps to focus on the road ahead when they're driving. Some may want to be able to see better when they play sports.