For the longest time now, you've been complaining about back pain. This has been an inconvenience to you that you can no longer stoop to pick up things from the ground. Bending and standing up whenever you're in the bathroom has also become a burden to you. And worse, this back pain has become the reason why you don't have the interest to go out of the house to meet with friends. Because of the things you've experienced because of back pain, you're determined to look for ways to heal it. You don't want this to continue because your life and relationships might be affected negatively.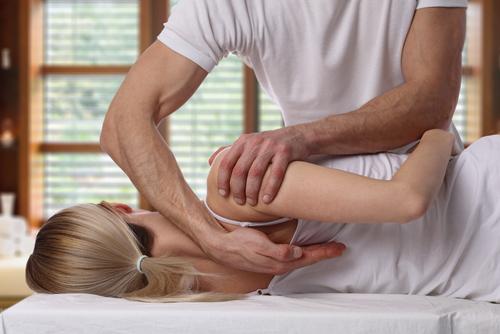 Chiropractic is a form of medicine which can treat mechanical disorders of the spine. This has been used for years and many have claimed how beneficial chiropractic is to their health. Although this concept might be new to you, chiropractic might be the only solution you need for your back pain. To drive the point home, consider these points below:
Chiropractic addresses the causes of back pain, not the symptoms:

Most medications and other treatments usually lessen the pain associated with back pain. When you use any of these, your back won't hurt as much. In some cases, the pain can even go away the moment you take medications or treatments – but these effects will wear out soon. When you treat your back pain with chiropractic care, you don't have to worry about experiencing back pain again depending on the cause. With the help of chiropractors, they will address what causes the back pain. They will correct your spine so you'll no longer feel its symptoms. In short, Chiropractic care is a better long-term solution compared to medications and other treatments.

Chiropractic doesn't endanger you:

Unlike medication, chiropractic isn't harmful to you at all. When you undergo chiropractic care, your spine will be aligned and manipulated. This is a complicated process but once done successfully, you'll only feel soreness in certain parts of the body. This is a normal reaction and will go away soon.

Chiropractic can help improve your posture:

When you have back pain, it's difficult for you to maintain good posture. You'll end up stooping or leaning in one side whenever you're sitting or standing. If your self-care tips for good posture isn't helping at all, chiropractic can.

Chiropractors will assess your spine, know what the problem is and then come up with treatments that will lead to an improved posture

.

Chiropractic can treat more than just back pain:

Several studies have confirmed how chiropractic can also treat headaches, ear infections, fertility issues and even menstrual disorders. The same treatment was also used by patients who are suffering from osteoporosis and spinal cord inflammation. If you experience any of these, talk to

top rated chiropractors

right away.

Chiropractic can improve your sleep:

Nothing good can come from sleep deprivation. You can become irritable, gain weight and you'll also put your cardiovascular health at risk. Continue to sleep for less than eight hours and you can also suffer from dementia. All of these should be reasons enough for you to get enough sleep every night but doing just that can be difficult if you have insomnia. The solution? Chiropractic. This can help you improve the quality of your sleep by enhancing the blood flow in your nervous system. Chiropractic care can do that to your body once your spine attains the right balance in your system.

Chiropractic can give you stress relief: No one wants to be stressed – this is probably everyone's enemy. When you're stressed, everything else in your body is affected and you might no longer have the interest to do anything. Chiropractic care can help relieve stress. The chiropractor who'll work with you will realign the muscular and skeletal system, assisting the body so it can work correctly. All of these can eliminate physical and mental stress.
Chiropractic can improve your mood:

When everything in your body is well-balanced and adjusted, your mood can improve almost instantly. The frustration you usually experience whenever you can't reach something on the ground will be gone – all thanks to chiropractic care. You can now move as you please, without worrying about back pain.
Treat Back Pain Right Away
Whenever you feel pain in your body, you should immediately act on it. You shouldn't wait for the situation to get worse because when it comes to your health, every minute is critical – what you think is a simple body pain can progress into a more serious disease if not treated immediately. The same is also true when it comes to back pain. When you don't do anything about it, it can have a big impact on your daily living, change your brain and can even lead to depression. Try chiropractic, and for sure, you'll never have to worry about back pain again!