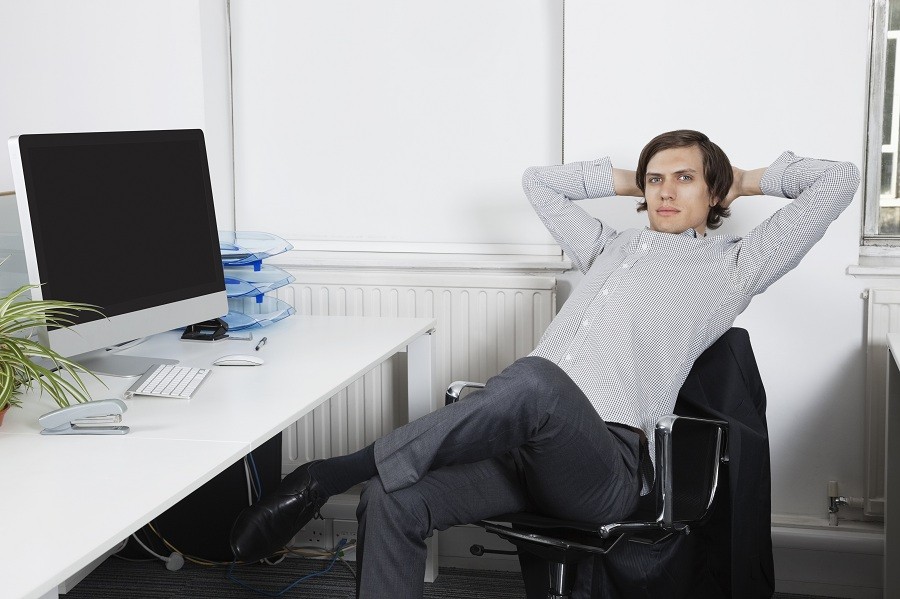 If you work in an office, chances are you're spending a large proportion of your working day sitting in an office chair at a desk. It's the normal working position for millions of people, and if you're not careful, it can lead to health problems.
Sitting in the same position for long periods of time exerts pressure on your spine, which can manifest itself in all sorts of physical discomfort both in the short term and the longer term – from neck, shoulder and back pain to posture problems and loss of concentration.
In any office environment, it is important to get up and move around periodically to take a break from long periods of sitting down. Whether you have a comfort break, tea break or short stroll around the building, it helps to stretch your spine, your muscles and the entire body for maximum health.
In addition, switching to an ergonomic office chair can alleviate many of the problems associated with long periods of sitting. Ergonomic chairs are designed specifically for performance and comfort. These work-friendly office chairs are built especially to keep you healthy and feeling good, able to deliver the comfort you need to excel at work without experiencing physical discomfort and pain that can impact your work performance and your health.
Back pain relief
Sitting in the same position for many hours without the proper support of an ergonomically designed chair can result in back pain, muscle fatigue and exhaustion. The physical discomfort can lower productivity, while studies have shown that back pain is the most common cause for staff absenteeism. What's more, longer term back pain can lead to chronic health conditions.
The innovative design and reclining functions of an ergonomic office chair can help alleviate symptoms, providing short term relief and the right long term conditions for improvement. Ergonomic chairs have a proper backrest to support the natural curvature of the spine, so that stress is reduced. Many chairs are made from mesh which easily moulds to the contours of the body.
Neck pain relief
A stiff neck and aching shoulders can occur as a result of long hours spent in front of the computer. If unaddressed, these problems can lead to serious medical problems, including age related wear and tear to bones and tissues in the neck area (osteoarthritis). Ergonomic office chairs provide proper headrests and neck support so that neck and shoulder pain can be alleviated or even prevented altogether.
Ergonomic chairs are designed to relieve pressure points in the body so that comfort and physical posture can be improved; they do this by facilitating an upright seating position with the spine supported in its natural position. Ergonomic chairs may include features such as adjustable-tilt tension for recline and lumbar-adjustment for maintaining back support and seat depth adjustment to help distribute your body weight evenly. They can also help alleviate pressure at the knee joints and prevent pelvic ischial tuberosity injuries.
Good circulation
Uninhibited blood flow through the body is essential to maintain maximum health. For proper circulation, you need to make sure that your legs are at a 90 degree angle to your body when you're sitting down. Unlike many regular chairs, ergonomic office chairs have adjustable seat and height positions to accommodate the length of your legs.
Article provided by Mike James, an independent content writer and frequent desk-chair-resider, working together on this occasion with Kent-based specialist Whiteleys Office Furniture, who were consulted over the information in this post.