Dental hygiene is without a doubt a very important aspect to maintaining a happy and healthy life. If you have ever dealt with a sore or chipped tooth, you already know how much harder it makes it to consume liquids and foods. Not only does it hurt when you eat, but it hurts when you consume liquids as well. That being said, most people think that brushing and flossing everyday is enough. Sure, this is a start, but you would be surprised to learn just how many people using incorrect methods when brushing and flossing, which can be more harmful than helpful.
The Proper Angle And Pressure
First off, when you are brushing your teeth, you want to make sure that you turn the bristles of the toothbrush at a 45-degree angle to the gum line. Now that you have the correct angle, you want to make sure that you are applying the right amount of pressure when brushing. Too much pressure will damage the surface of the teeth and not enough pressure will leave unwanted bacterium. You only want to apply the brush as to where you can feel the bristles of the brush on your gums. You do not want the bristles to squish up, as this would be too much pressure.
Proper Brushing Techniques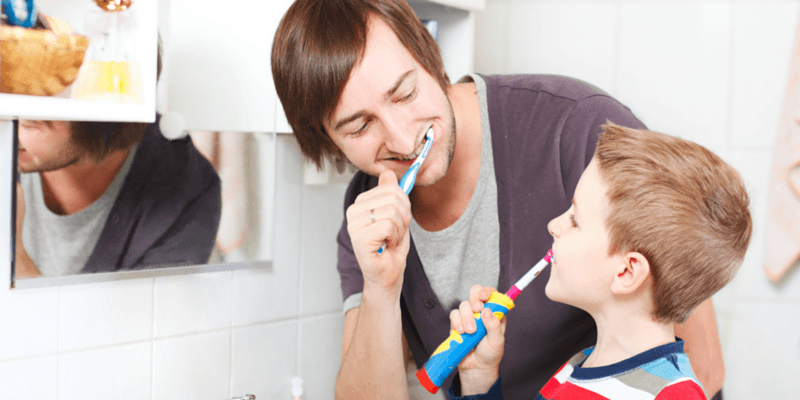 Anyone of the dental professionals at Markham Dental recommends brushing the inner and outer surface of every tooth several times. While doing this, you want to utilize short, circular stokes, somewhat very similar to a scrubbing motion. Don't forget about the gum line as well. The chewing surface of your teeth taste the most punishment, so it is imperative to take special care with these areas. When tackling the chewing surfaces, you want to make sure that you brush them straight on.
However, when you are brushing the inside surfaces of the teeth you want to turn the brush to a vertical angle and brush the teeth with upward and downward stokes. Just remember that your brush can only access one or two teeth at a time, so ensure you get every tooth. Brush for a maximum of two minutes and never leave out the tongue, as it can contain tons of oral bacteria.
Fabulous Flossing
The first thing you need to know about flossing is that if you have never flossed before or it has been a long time since your last flossing session, there is a good chance that your gums will bleed. They might even be somewhat sore afterward. Don't worry, as this is normal. Start by pulling off 18 to 24 inches of floss from the dispenser and wind several inches around the index fingers on both hands. When applying the floss between the teeth you want to hold it tightly around each tooth creating somewhat of a C shape. Once you have done this, just gently saw the floss back and forth against the sides of each tooth. Don't forget to floss the entirety of each tooth, which might require making an upward and downward motion as well.