Even at the best of times visiting your dentist can be a scary experience for some and for most it's not at the top of their wish list. There are a few tips you can follow to ensure you choose the right private dentist.  
So what are your options?
Firstly decide if NHS or Private Dentistry is the best option for you?
When deciding on which dentist to use, you have a couple of different options to explore. You can either go down the NHS route or secondly book an appointment with a private dental practice. If the treatment you need is cosmetic in nature then this usually falls under the umbrella of private dentistry, think teeth whitening, veneers, implants. In a nutshell cosmetic dentistry is usually any type dental work that improves the appearance (though not necessarily the functionality) of teeth, gums and/or bite. One strategy that works quite well is getting your general dentistry treatments done through the NHS; other, more cosmetic dental treatments can be taken care of by a specialised private dentist.
How to choose a private dentist?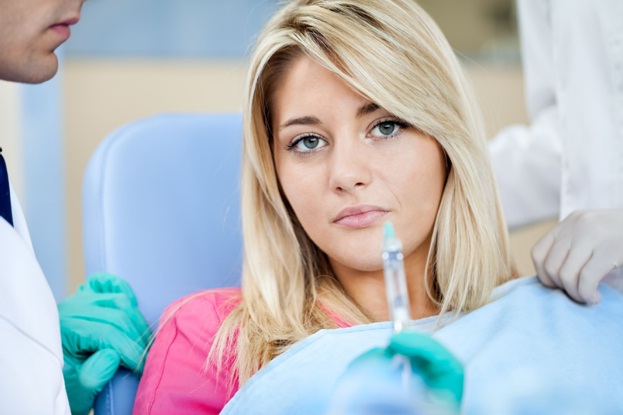 Choosing a private dentist will require due diligence on your part, and may also need your cunning, as well as thinking outside of the box (it's very important that you get all the information that you need, to decide if a private dentist is the best fit for your dental health care needs).
You need to work out what your dental health care requirements are before picking up the phone and calling a private dentist. For example – if you need to have orthodontic work done i.e. braces you can make your search much more efficient and easier by looking for specialists in orthodontics; this will save you a lot of time, effort, and expenses because you will know beforehand that your needs can be answered by the private dentist that you choose.

Ask close friends, relatives, or work associates for recommendations on private dentistry practices that they have been going to for a long time. Always read reviews, there are many online sites that you can refer to including Google, Facebook and various 3rd party review sites. The first-hand patient testimonials that you will get from these actual customers will be valuable when you make your decision on what private dentistry practice to go to; the information that you get from actual clients/patients will also give you a clear idea on what to expect from these specific dental practices.
If you suffer from any dental anxiety or phobia it's also worth asking if staff have had any in-house training to cater for those who feel especially nervous.
Ask the dentist lot's of questions
At Alton Dental practice patients are encouraged to ask lots of questions until they feel confident and knowledgeable about their course of treatment. You should also not hesitate to ask questions about treatment prices to ensure you don't get caught out on any hidden nasty surprises. Remember you can then use the treatment options and prices to compare with the information that you source from competitors and other private dental practices, so you can ultimately choose the private dentistry practice that will give you the best deal in all aspects. Think of this step as shopping around, or (dentistry/dental) window shopping! It is also advisable to ask for a personal dental treatment plan to be provided to you so you have a clear idea on how much each specific dental treatment costs.
Remember throughout your life you will make numerous visits to the dentist so it's vitally important that you do not rush, take your time and find the right person to take care of your teeth.