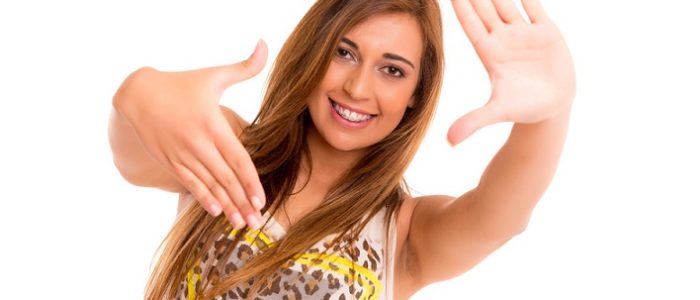 So many people in the world have their orthodontists to thank for their beautiful smiles. Braces have come through quite the evolution since the 1700's. You can be very thankful that you didn't live then because you would have had a horseshoe shape strap attached to your chin and teeth that would apparently straighten those pearly whites. Not only does it look painful, it seems questionable whether or not it actually worked.
It wasn't until the 1900's that dentists even started using the traditional method of addressing each tooth individually and using tension wires to achieve the desired effect.
Early 20th Century
In the early 20th century, the format of braces was essentially the same as it is today, but the materials were much different. It was common during this time for orthodontists to use real precious metals for braces. All of the hardware of braces was made out of gold, silver, platinum, steel and a couple other resources.
This was problematic for many reasons. One, using precious metals made braces very expensive and only the richest people could afford them. In other news, gold and silver are rather malleable substances, which made trying to move teeth with them difficult. It was during the 1950's that stainless steel started being used to make braces, and the rest is history.  
Braces Today
Today, the braces process is significantly easier than it used to be. People no longer have to have massive brackets of steel adhered to their teeth. Braces are smaller, more comfortable, more effective, and come in different options. If you're looking into braces for yourself, the options include these:
Clear or Ceramic
Today you have the choice of getting braces made of porcelain or ceramic that are virtually invisible on the teeth. You'll still be able to see the wire and the braces close up, but they're way less noticeable than traditional braces. They still work the same, but if you're all for having braces that aren't quite as noticeable but still affordable, there are a great option for you.
Metal and Invisalign
You can also choose to go with the more conventional material for braces and that is metal. People are so accustomed to seeing braces today they hardly notice you have them in any measure, so they're also a perfectly fine option.
If you don't want your braces to be able to be seen at all, try invisalign. You don't have to wear braces at all, you just have to be diligent to wear your retainers. If you really want to customize your braces, you could try wildsmiles braces. You can have different shapes for brackets, so it's a fun way to do the job.