Oral health problems are no fun, but the good news is that most dental problems can be easily treated and prevented. The most common essential ways to prevent dental problems include brushing your teeth twice a day, daily flossing, eating appropriately, and regular dental appointments.
Knowing the common dental problems and their causes goes a long way when it comes to prevention and treatment. Being aware of the following common oral health problems can help you keep your mouth happy and healthy.
Tooth Decay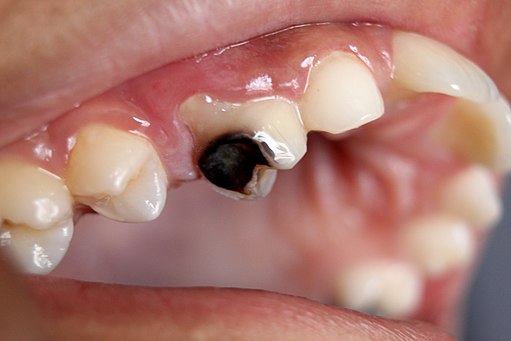 Tooth decay, or what's known as cavities, is a prevalent dental disease that occurs when plaque combines with starches and/or sugars of the food you consume. This interaction creates acids that attack your tooth enamel.
Attacks all ages:

Anyone, regardless of their age, can get cavities. As a person ages, he/she develops cavities as their tooth enamel crumbles. Likewise, dry mouth and medications we consume as we age can also lead to cavities.

Practice proper oral hygiene:

The

best way to prevent cavities

is through proper oral hygiene including brushing teeth twice daily, flossing, and frequent dental check-ups.

Eat healthy food:

Eat healthy foods and avoid consuming junk foods, candies, and sugary drinks to prevent cavities.
Periodontal Disease (Gum disease)
Periodontal disease, or also known as gum disease, refers to gum infections that surround the teeth. Further, it is the main cause of tooth loss and some studies indicate that it's related to heart disease.
Gum disease and underlying health problems:

Gum disease can happen to anyone and it usually arises beyond the age of 30. Dry mouth, smoking, and diabetes are well-known serious risk factors. Symptoms include bloodshot, swollen or bleeding gums, bad breath, painful chewing and sensitive teeth.
Two major stages of gum disease:

Gingivitis and periodontitis are two crucial stages of gum disease. Proper oral hygiene plays a huge role in preventing gum disease. See your dentist if any signs of gum disease exhibit and make sure to get treatment to avoid further dental and health problems.
Tooth Erosion

This oral health problem refers to a loss of tooth structure which is caused by the attack of acid to the enamel. Signs and symptoms of tooth erosion include severe dental problems such as cracking. This is a more common dental problem than you may think. However, it can still be treated and prevented.
Tooth Sensitivity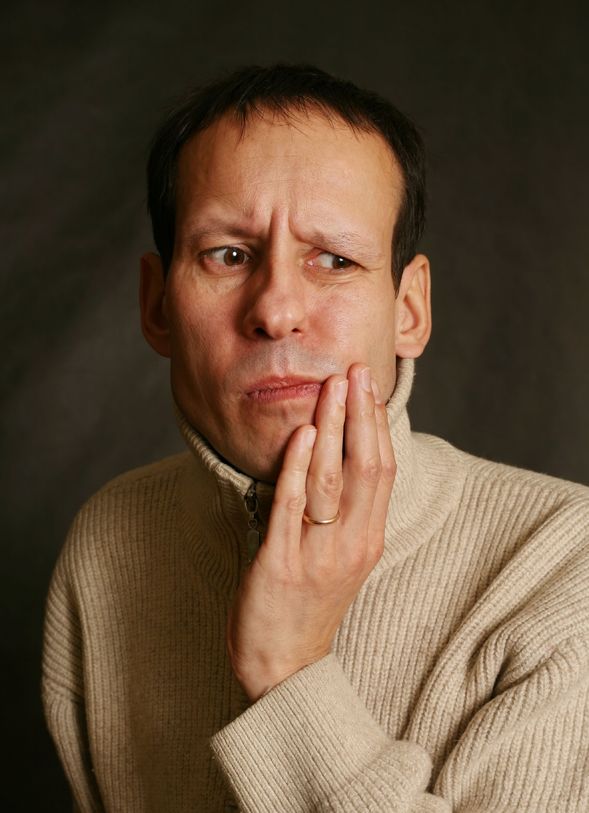 Experiencing sensitive teeth is a common dental problem affecting millions of people. Basically, it occurs when one experiences discomfort or pain on their teeth from cold air, sweets, cold or hot drinks, and ice cream.
Can be treated:

People with sensitive teeth will also experience discomfort during brushing and flossing. The good news here is that it can be treated.
Can also be a sign of a tooth abscess:

Commonly known as a cracked tooth, it must be treated by the dentist to prevent a total loss of tooth or an infection in one's jaw bone.
If your teeth suddenly become sensitive to anything, consult your dentist and see which part needs to be treated.
Dental Emergencies
The majority of dental emergencies and toothaches can be avoided by committing to regular dental visits. Accidents can and do happen and experiencing a dental emergency can be painful and horrifying.
Common dental emergencies:

Dental issues that suddenly occur and require an immediate trip to the dentist include an abscessed tooth, cracked or broken tooth, or a tooth that got knocked out from an accident.

Proceed to the hospital for severe injuries:

Proceed to the hospital for immediate care if you get into an accident and suffer injuries such as severe cuts to the lips, mouth, or tongue, and/or a dislocated or fractured jaw. If you experience difficulty in eating and swallowing, or having a fever with facial swelling due to a tooth abscess, then it is best to acquire emergency care as well.
Bad Breath
What some people do not know is that bad breath is a dental problem, and it is not just because of poor oral hygiene. This embarrassing dental problem is called halitosis. This dental condition is to blame for the 85 percent of individuals who experience frequent bad breath.
Causes of bad breath:

Common dental problems that cause bad breath include dry mouth, cavities, gum disease, bacteria and oral cancer.
Mouthwash is not a cure:

Moreover,

using mouthwash does not treat bad breath, it only masks the odor. Visit your dentist to get rid of all dental problems that cause chronic bad breath.
Unattractive Smile
Although this is not technically an oral health problem, an unattractive smile is still regarded as a dental health problem by most individuals who are not satisfied with their smile. Also, it is a major reason why patients seek dental intervention.
Lowers self-esteem:

Having an unattractive smile messes with a person's self-esteem. Luckily, it is easy to achieve a beautiful smile due to modern technologies and developments.

Treatments for a beautiful smile: These treatments include orthodontics, dental implants, teeth whitening, and other cosmetic dental treatment. Set an appointment with your dentist and ask him/her to give you the perfect smile.
Dental Problems Are Treatable
The most common oral health problems are treatable and can be prevented. Dental problems usually result from lifestyle choices and dental hygiene practices. You can avoid having oral health problems through proper dental hygiene including brushing teeth twice daily, flossing teeth and regular dental check-ups. If you have concerns about your oral health, itt is best to consult your dentist, like the ones at Nashville Restorative Dentistry, regarding the prevention of common dental problems and the best treatment options for you.
Image: Flickr