Medical tourism has been gaining wide acceptance among people from all over the globe primarily because it provides patients a good opportunity to get treated while going on a break or vacation of some sort. The popularity of medical tourism extends to even dental procedures. Today, many aim to experience Dental tourism at low cost and enjoy a hot tourist spot while making sure that their dental problems are addressed properly and effectively. There are quite a number of countries people with dental issues can choose from.
Since dental care may be a bit more expensive in the US, Europe, and UK, especially if it involves more complex procedures like impacted wisdom tooth removal for example, some nationals of these countries opt to have their dental procedures elsewhere—Thailand, Philippines, and Mexico. These places are said to be the top three most affordable dental tourism destinations.
Thailand
Being an Asian country, almost everything, including dental treatments, is more affordable in Thailand. In Bangkok, the country's capital, there are many dental clinics run by licensed practitioners who can very well accommodate all kinds of dental problems. Some of these even specifically cater to foreign patients.
Since patients who go to Thailand for dental treatments do not spend a fortune, they get the chance to tour the country with their spare money. In Bangkok, the most visited attractions include the Grand Palace, the Reclining Buddha, Museum of Contemporary Art, Temple of the Golden Buddha, and many more. The red light district is also famous for partygoers while the floating market attracts many cultural travellers.
The Philippines
The Philippines is known for being home to many experts in the field of dental medicine. In Metro Manila alone, there are thousands of dental clinics regulated by the governing agency. While some of these cater to the needs of the lower and middle classes, some are really high-end providing world-class care and utilizing state of the art technology. Some may even be found in huge shopping malls.
Being an archipelagic nation, The Philippines has diverse cultures. In Metro Manila alone, one may feel the rich history of the Filipino people. Among the top tourist destinations around the Metro are Intramuros Church and Luneta Park. It also has one the largest shopping malls in the Asian region. Lastly, there are uncountable dining places here allowing their guests to have a taste of authentic Filipino cuisine.
Mexico
If Asian destinations are a bit too far, American patients may go to Mexico for their dental treatments primarily because it is just an hour drive from Texas, California, and Arizona. This one-hour drive can save them thousands of dollars without compromising their dental health as Mexico is home to many high-quality low-cost clinics.
Tagged as one of the best summer destinations, Mexico has some really great beaches. Patients who have just undergone light dental procedures may find it interesting and enjoyable to spend their "recovery days" in one of the breath-taking Mexican beaches.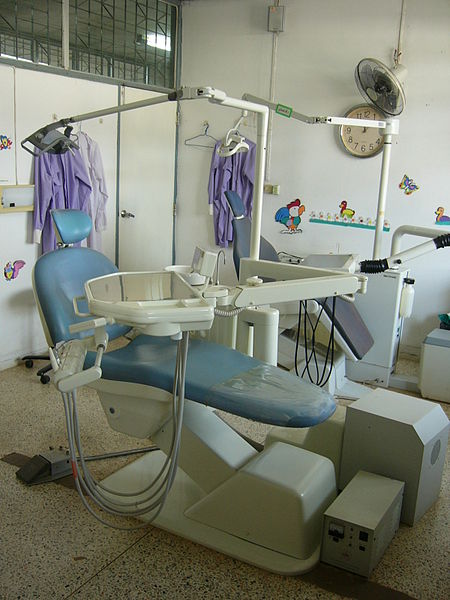 Dental tourism, indeed, has changed many aspects of mouth care. Today, patients are offered more options to address various oral health problems they face. They are provided the opportunity to get treatment while having an enjoyable experience in a new environment. Aside from cheaper costs, dental treatments abroad may also expose many to the most effective solutions to their problems which may not be available in their home country.