More and more couples are choosing Ukraine surrogacy to make their families whole, even though the Ukraine has had surrogate friendly laws for years. What is it that has couples from all over the world going to Ukraine surrogacy now?
As more couples choose to place their faith, and their money, into surrogacy programs in Ukraine, it's obvious to see that it's a growing trend. But why now? Ukraine has been considered one of the most progressive countries for reproductive medicine since the 1980's. But in the last three years, Ukraine surrogacy has seen a swell in business that's almost threefold.
Surrogacy is defined as a method or agreement whereby a woman agrees to carry a pregnancy for another person or persons. When a couple wants a baby, but has been deemed incapable of carrying their own child to term due to medical or physiological reasons is an incredibly difficult situation. Wanting a child of your own is a basic, and fully understandable need. When couples are physically incapable of carrying a child to term, it doesn't change the fact that these parents still have the desire to have a genetic heir. In these situations, the intending parents supply their own genetic materials which are then joined in a laboratory setting and implanted into the womb of non-related woman. This woman then carries the pregnancy to term as the surrogate mother.
What Makes Ukraine Surrogacy so Appealing?
In "surrogate friendly" states and countries, there are laws that protect the interests of the individuals that supply the genetic material. While Ukraine surrogacy laws allow for egg donation, they stipulate that genetic material must come from one of the parents that are in a heterosexual marriage. With this stipulation in place, the law clearly states that the intended parents are the legal parents of the child born via surrogate- to the point in which the surrogate mothers name will not even appear on the birth certificate. The surrogate mother has no legal avenues to petition for custody of the child. There are also laws that clearly define who can become a surrogate mother, making less likely that surrogacy programs will commodify disadvantaged women.
Ukraine Surrogacy is Compensated
Throughout several countries, surrogacy is only legal if it's altruistic, or uncompensated- if it's even legal at all. Many intending parents feel that this is disrespectful of the surrogate mother, as she is providing her time, and her body, to give them something they desperately need in their lives. Ukraine surrogacy is compensated, which means that while the surrogate mother will not expect millions in exchange for her services, she can enjoy a reasonable wage. Not only is the Ukraine surrogate allowed a reasonable wage, but she is also provided with expert medical care.
Ukraine Surrogacy is European Surrogacy
Many Europeans and Westerners alike are much more comfortable seeking possible surrogates from countries that are easily accessible with similar perspectives and attitudes. Most Ukraine surrogacy programs are offered in a multitude of languages. Travel is simple and straightforward. As Ukraine is part of the European Union, specialized visas are not required for most prospective parents.
Ukraine Surrogacy Screening Processes Are Thorough and Strict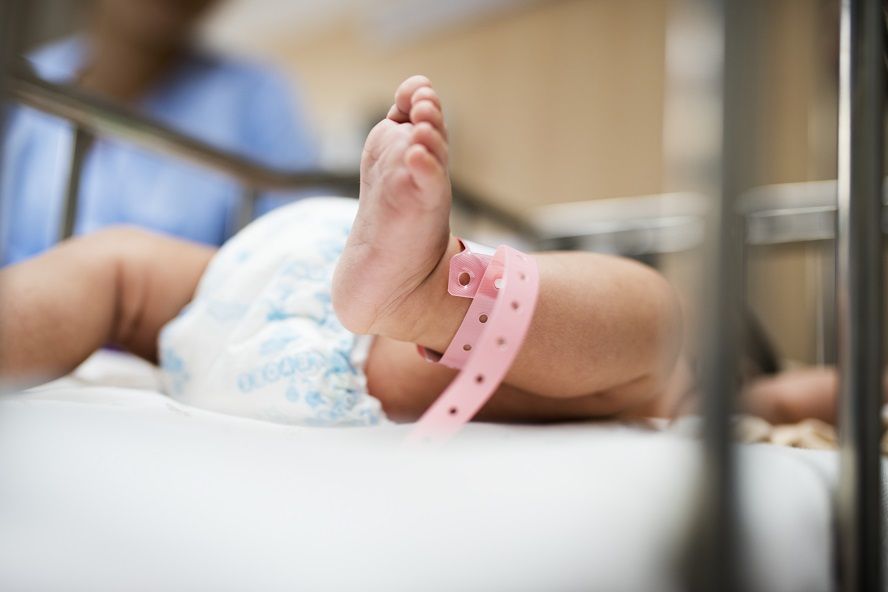 The ministry of health in Ukraine hosts several requirements are met before a woman can legally be considered a possible surrogate. On top of age specificity (20-32 years old), surrogate mothers must have at least once child of their own- ensuring all parties that the surrogate mother is aware of what pregnancy is like and has been physically capable of carrying a child to term without complication in the past. There are also numerous health and mental exams that a potential surrogate must go through and complete with satisfactory results for them to be able to move forward in the surrogate process. At no point may the surrogate mother supply any genetic material to the child. This keeps litigation concerning parental rights clear and unambiguous.
Ukraine Surrogacy Has no Waiting List
Even though laws are strict as to what woman is deemed fit to carry the title of surrogate mother, there is no waiting list for intended parents. The surrogacy process itself, most notably all of the procedures, heartache, and difficulties a couple goes through prior to choosing surrogacy, is not compounded by lengthy waiting times to find your surrogate. Once a couple has chosen to go forward with Ukraine surrogacy and a surrogate mother has been chosen, they are ready to move forward with the process immediately.
Ukraine Surrogacy Has Been Shown to Be Reliable
On top of having clear and concise laws and standards regarding the surrogacy process, Ukraine surrogacy has not encountered any difficulties with programs since their advent. Where countries such as India and Thailand were surrogate destinations of choice for many years, their ambiguous laws and poor screening methods for potential surrogate mothers gave way to unethical treatment of women, as well as exploitation of "donated" genetic materials and abandonment of children. In light of these problems, India has severely tightened their laws concerning surrogacy and its availability to extanational intended parents.
Ukraine Surrogacy Has Reasonable Associated Cost
Because of a lower cost of living as well as a lower cost of excellent healthcare, ukraine surrogacy programs are generally costing intended parents roughly half of what they would expect to pay in countries like the United States. Not only that, but Ukraine surrogacy programs report high levels of success, in part owed to their strict selection process of surrogate mothers. These high success rates can see intended parents paying thousands less for additional IVF treatments that are needed each time a treatment is unsuccessful.
These are all just a precious few of the reasons why Ukraine surrogacy has become so popular in the last few years. Another notable factor for many intending parents is the country itself- with beautiful vistas, rich history, and friendly people, it's a much needed comfort to be enjoyed throughout the stressful process of securing a surrogate. While there are sure to be many reasons why Ukraine surrogacy has seen, and continues to see, an increase in the demand for surrogates and programs, it's up to the intending parents to make the choice of where they find their surrogate based on their individual needs. Because everyone deserves the happiness of a family.