From its invention by Chinese pharmacist Hon Lik in 2004, the electronic cigarette has taken the world by storm. Offering a cleaner, healthier way to inhale nicotine, the e-cigarette is a much-loved device by vapers worldwide. However, new regulations threaten to risk its growth as Europe clamps down on tobacco and tobacco-related products for various reasons.
The new regulations that govern tobacco may be applicable in the UK, or they may not be. Only time (and the various whims of the Conservative government) will tell, but here are some things to know to stay informed.
TPD governs tobacco and related products
The Tobacco Products Directive (TPD) of the European Union is a set of laws regarding the sale of tobacco and its related products in Europe. The TBD primarily serves to limit the sale and merchandising of tobacco. It does this to develop a more efficient internal market and to protect the health of EU citizens.
Compliance for EU countries began May 2017
A recent development, TPD only came into effect in May 2016, after being passed into law two years prior. This means all products must be compliant by May 2017. In member states, TPD works through a series of laws, recommendations and awareness-raising campaigns. It covers the production, sale and presentation of numerous kinds of tobacco products.
TPD Regulates Production
This includes cigarettes and cigars, pipe tobacco, roll-your-own tobacco, cigarillos, electronic cigarettes, smokeless cigarettes and various herbal smoking products. TPD requires that the ingredients in these products be presented in detailed reports to the member states.
TPD regulates sales
Moreover, health warnings must cover at least 65% of the front and back sides of the tobacco product's box. There is also a strictly-enforced restriction on misleading information on the labels. TPD has instituted continent-wide tracking of all tobacco sales, allowing member states to halt sales at any time.
TPD regulations influence use
As a side note, the TPD also establishes smoke-free zones and anti-smoking campaigns for tobacco-related products in all member states.
Why Does TPD Affect Vaping?
A quick primer on vaping fluid mechanics: battery power converts liquid nicotine (e-liquid) in the tank to vapour, which is then inhaled by the user. Some people prefer vaping because there is no carbon monoxide or tar in the liquid. It is also fireless, ashless and odourless.
Essentially every aspect of vaping is affected by TPD, from the initial ingredients to the device itself and marketing. Here are some of the restrictions.
TPD Restrictions on E-Cigarette Devices
ECID: An electronic chip ID number will be needed for every part of the e-cigarette (kit, battery, tank and nicotine liquid). Every flavour of every batch will have to be tagged. This will drive up cost, which will be reflected in higher prices. In addition, instead of selling all e-cigarette products together, producers may find it better to sell the parts individually, again because of the ECID requirement.
Cartridges and tanks: Cartridges hold the e-liquid and can be bought separately and then placed in the tank when in use. Both cartridges and tanks are restricted to 2 ml.
Batteries: Battery and mod marketing will be restricted.
TPD Restrictions on Ingredients
Chemicals: While there are no TPD regulations regarding flavouring, propylene glycol or e-liquids without nicotine, nicotine liquid itself is highly regulated. There can be no more than 10 ml per bottle and no stronger than 20 mg in the same amount.
TPD restrictions on marketing
Advertising: Vaping products affected by TPD cannot be promoted, and sponsorship by e-cigarette companies would not be allowed.
How Will Brexit Affect TPD?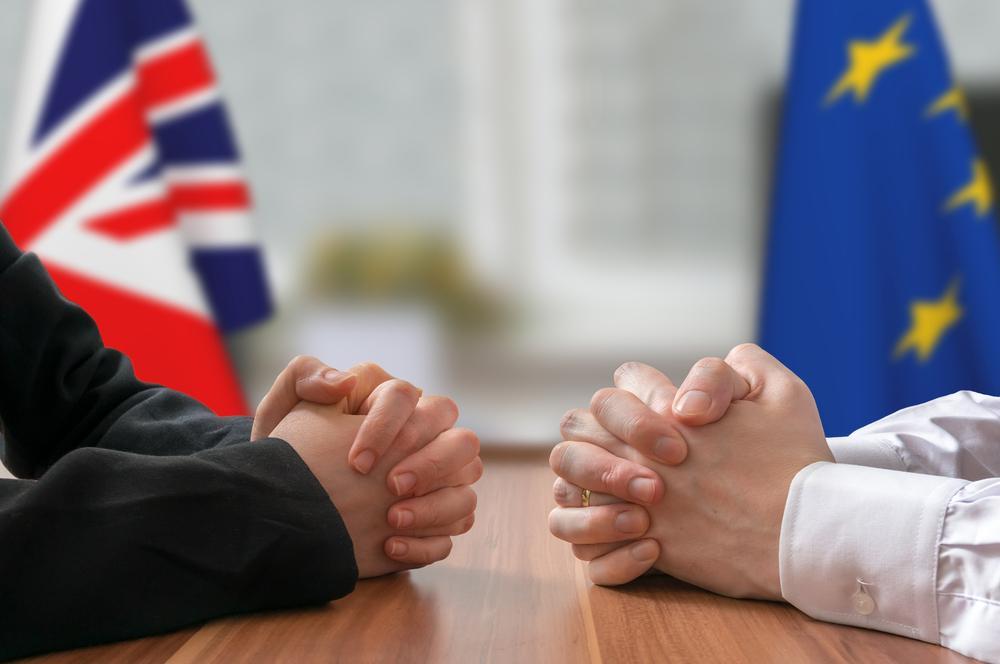 TPD regulations are clear-cut and definite for members of the EU, but what about the UK? Ever since the Brexit vote, there has been some confusion about which laws still apply to the UK and for how long since the separation has not been completed.  
Article 20 of the TPD is the part that pertains to use of e-cigarettes (or "vaping"). It dictates the tank be no more than 20 ml, the nicotine content no more than 20 mg and the e-liquid be rigorously tested before sale. These additional regulations will drive up prices.  
There has been an understandable backlash from the vaping community against TPD. Since e-cigarettes are now considered tobacco products by the EU, they can get taxed accordingly. Some say Article 20 is just a way to appease Big Tobacco.
TPD under review in light of Brexit
What happens with the legislation in regard to Brexit depends on several factors. During the 2-year separation period during which the UK officially leaves the EU, all the regulations that previously tied the two together will be discussed. This includes TPD.
Support for the law could go either way
If the Conservative Party continues to lead the UK, TPD may soon be irrelevant, as the Party has described its attitude to e-cigarettes as "lukewarm." Most Conservative MPs also voted against the TPD when it was first announced in the European Parliament in 2014. Labour MPs support the restrictions.
The fact that the Royal College of Physicians and Public Health England both conducted studies showing that vaping is 95% less harmful than traditional smoking is also a big plus.
Without TPD, UK tobacco costs will increase
The downside of neglecting to implement TPD is the UK would no longer have access to the European single market for tobacco, a hugely lucrative position. If the UK wants access to the market, it would have to go along with TPD. Moreover, with issues like defence and immigration taking centre stage in UK politics, e-cigarettes may be ignored altogether.
UK already tightening loopholes
But that may be too much wishful thinking. As recently as this past June, the Medicines and Healthcare Regulatory Agency, which is the organization tasked with interpreting TPD in the UK, announced a tightening of rules.
The greater rules come as a reaction to some cheeky loopholes that e-cigarette manufacturers have used to get around TPD. For example, they would produce a standard 2ml tank with coil, but the tank would become 4ml with the coil removed. The coil is the part that fires up the device.
The vaping community in the UK has been assured the government will take a "light touch" approach to TPD interpretation. These recent restrictions are cause for concern.
Up in the air
There are reasons to be both hopeful and doubtful, no matter which camp you go to. Considering the vagaries of the UK political system, it is nearly impossible for anyone to say now what will happen to vaping regulations next week, next month or next year. In the best case for vapers, the UK and EU do not finalize the separation negotiations, and the member states do not agree to an extension. In that case, the TPD is toast.
On the other hand, the UK may even implement stricter regulations to remain in the single market and get the support of Big Tobacco and Big Pharma. Whatever happens, there is likely to be continuing disagreement for years to come.