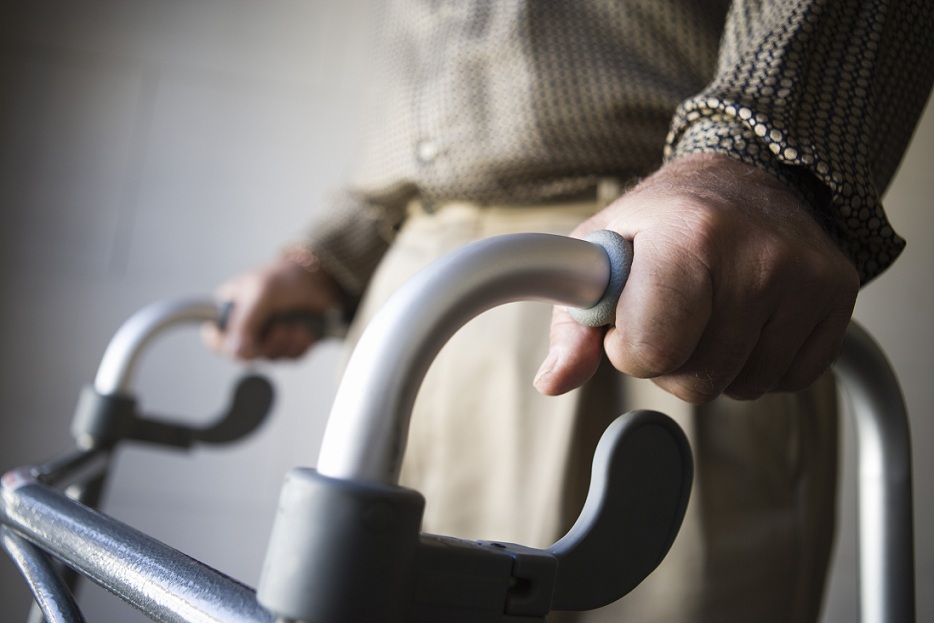 Disability is not the end of this world, it does not, in any way, translate to living a life that prohibits you from relishing all that we offered in life. However, when we generally look at how people with any disability or a medical condition live, we realize how their disability has come in the way of their wishes and desires. The economy today has made life somehow unaffordable for many, people that are differently abled find it hard making ends meet. The financial burden is becoming more unbearable day by day; everything now comes with a big price tag. When there is a price, you have to pay for even the most basic needs then loans and debt somehow become inevitable. You have to opt for loans for almost everything major, from education, buying a home, starting a family, medical and health care expenses to the most unavoidable of all, credit card debts. But there is a silver lining to this dark side of life, people with disabilities in any part of U.S are provided with certain benefits and relief when it comes to matters of financial assistance and relief from debt problems. Here are some of the options you can benefit from, if you have permanent sickness and disability with debt to pay off then you have a number of doors open for you to get the loan load off your shoulder.
Negotiate your debt:
A number of reasons may contribute to credit card debt, mortgage, car loan, hospital and medical bills; sometimes the debt grows to a point when you start considering options like bankruptcy as your last resort. For people with disabilities who need personal care and assistance, the debt burden often leads from bad to worse financial conditions. However, with disability; both physical and financial you can talk your way through with your respective bank or the organization. There are professional debt negotiators, who can assist you through the entire negotiations as it is not easy to talk creditors. An advisor can lead you through the negotiation process and will explain your situation to the creditors or your debtor. He will serve as a liaison between you and your debtor by simplifying your options and negotiate to a settlement for you.
Pay it through:
If negotiation does not work you or if you are only able to negotiate for partial settlement on your loan then you still have to pay some part as repayment.  In order to pay your debt you would need a portion of your earnings to be dedicated for these payments. For this you must have that portion to pay off the debt. If you don't, then here are a few options you might want to consider:
Repayment Plans:
Even with credit card debt, there are plenty of repayment plans and programs which can help you out in repaying your debt easily.  
Debt consolidation
If you have a number of debts from different sources to pay off the best thing to do is negotiate a settlement for most of it and consolidate the rest. Debt consolidation may not eliminate all of your outstanding debt but will reduce it to one for which you can get relief through social security or other repayment plans
Students with Disabilities:
Education is necessary for everyone, but this basic and vital need becomes more and more expensive each year. The hefty price you have to pay for tuition and other college expenses, forces students to opt for student loans but the repayment of these loans become a problem rather than a solution. Students with disabilities are not mostly provided with high paying job opportunities or any employment opportunity at all. Hence the repayment of loans dictates to a financial crisis which they are unable to get out of. However there are many great scholarship and grants available for students with permanent disability. It's best to look for scholarships and government grants which can help pursue your academic and educational goals.
Permanent Disability Discharge:
If you have student loans, you have to repay that amount back, that too with interest. Federal student loans are provided with various easy repayment programs. One such extremely beneficial plan for students with disabilities is Permanent Disability discharge program. To qualify for permanent disability discharge you are required to provide certain information to Department of Education which proves you are eligible for the loan forgiveness.
You are your own savior:
Unable to normally participate in life can lead to disappointment and discourage them achieving many great things they can. Your disability should not limit you to do nothing, try out different working opportunities like: freelance writing or blogging, an online store and many other things based on your abilities. The best way to keep your budget and finances steady is to not accumulate debt for it will only lead to further problems.
"Owe no one anything except to love one another, for he who loves another has fulfilled the law." (Romans 13:8)