The myth of effectiveness that surrounds vapor in relation to quitting cigarettes is a debatable concern. We have come across various studies which give evidence that vaping helps to quit smoking, in some way or the other. And in the midst of this ever concerning new world debate there comes the confusion about the difference between smoking and e-cigarette and vaping. The very concerning factors that is vaping worse than smoking is also a very hot topic now. In this article we will be debunking the myth behind these statements.
Vaping and E – Cigatettes
We tend to mix up between different forms of smoking alternatives. The fact is that both vape and e-cigarettes produce vapor not smoke; but there are major differences between these two. . The taste and the feel is totally different from each other; they also look very different.
One looks like a normal cigarette and the other looks a lot larger and has storage space for the e- liquid. Users can regulate the power level, and the amount of vapor produced Vape. Smokers might choose e-cigs to restore the feel and taste of smoking whereas people who like vapor enjoy a variety of flavors it offers.
Vaping vs Smoking
To understand Vaping, we have to look at smoking first. The main reason vaporizers came into the scene was because people needed help to quit smoking. We heard time and time again about the dangers of smoking. To breakdown the major differences between these two, we have to look at the main culprit of it all.
Tar, a thick and toxic substance which causes severe harm to the human body, is present inside cigarettes but not inside vapor. According to Vape Craft Inc , health concern is the primary motivation factor for their consumers .
The cost of these products are also a major factor. To be honest it might be a little costly to initially buy all the vaping gears but it is far cheaper than spending almost $15 on a pack of cigarettes. A bottle of vaping juice lasts almost a couple of weeks, depending on the usage level.
4 Main Ingredients of E – Liquids
The third factor which is of concern to the general population is the unknown ingredients used to make vape juices. E- Liquid producers suggest people to buy bottles which are produced by well-known and reputed manufacturers as they follow regulations which ensure quality.
To answer the concerns or people, there are four main ingredients in an e-juice bottle. Number one is glycerin; an organic compound found in vegetables, then propylene glycol; a substance found in inhalers. Next Food flavors are added to give the distinctive tastes and at the end there is nicotine, which is a rather addictive substance but not carcinogen.
There are juices available without nicotine as well. This option helps addicts quit in a slow yet effective manner. As people take in smaller amounts of nicotine each day, their body starts functioning without it.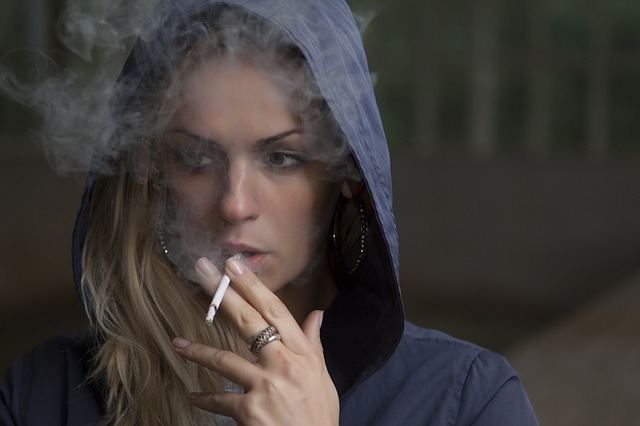 On the other hand, cigarettes contain lethal additives such as Hydrogen Cyanide, Carbon Monoxide and Formaldehyde, Carbon Monoxide and Hydrogen Cyanide, and many more! There have been studies where formaldehyde was found in Vapes when used in higher temperature. But according to the researchers, people will almost never use such high temperatures as the liquid tastes really bad when overheated.
All this covered, let's come to the challenges one faces when trying to quit smoking. The thing is vaping helps people quit smoking in an effective way. In more than three different studies done during 2012, it was a proven that vapor helped quit smoking.
In a survey more than 96 percent people who participated said that e cigarettes helped them quit. In many cases vapor helped smokers quit without causing severe side effects and withdrawal symptoms.
You might have heard that people who try to quit addictions almost always suffer from eating disorders and mental stress. During the first month people tend to over eat and become disoriented mentally. Nicotine addiction is hard to overcome. In most cases people go back to smoking.
In conclusion it can be safely said that vaping might be a healthier alternative to smoking tobacco but it is not altogether safe neither healthy. All forms of addictions have severe draw backs which are really hard to overcome. Now only time will tell where we are heading. As we wait for further studies into the rising industries of e cigarettes.