Nearly 9% of adults in the UK have taken illicit drugs in the last year. Many of them are facing substance abuse and will attempt to conquer their addiction through recovery, a challenging journey that often results in difficult detox symptoms.
If you or someone you love are going through detox or plan on detoxing from an addictive substance, there are some important symptoms to be aware of.
Read on to learn more about detox symptoms and how to overcome them.
Do Detox Symptoms Always Occur?
It is possible that during recovery you're able to kick your addiction without ever suffering from the symptoms of detox.
What determines whether or not you experience detox symptoms is how severe your addiction is.
Here are some symptoms that may occur when a severe addiction is present:
Sudden increase or decrease in weight

Bouts of dramatic energy

Extreme fatigue with the inability to get out of bed

Track marks on arms, legs, or feet

Extreme paranoia, anger, or stress

Bloodshot or glassy eyes

Pupils that are frequently larger or smaller than usual

A severe change in overall personality
If you or a loved one experience the symptoms on a regular basis, there's a strong likelihood that you are currently suffering from severe addiction. In this case, it's best to prepare for intense detox symptoms in case they arise.
While there is a wide range in addiction types, those which cause the most intense detox symptoms are those that involve a biochemical change within the body. With excessive use, the body begins to both anticipate and need the flooding of specific chemicals that come from these addictive drugs.
This means, one is more likely to experience detox symptoms when recovering from a drug like crack rather than sex addiction.
However, it is important to be aware that all addictions will come with some level of detox symptoms. This is due to the fact that most addictions feed the brain with serotonin, causing the body to reduce the amount of natural serotonin it produces.
It will take time for your body to return to its normal production of serotonin and until then you may experience some slight detoxing.
Choosing to Quit Cold Turkey
Choosing to quit an addiction cold turkey is a choice that may be appealing to some addicts. This is due to the fact that many addicts believe it's better to go through the intense detox symptoms once and for all than to gradually decrease usage.
When it comes to some addictive substances, quitting cold turkey is, in fact, the only option. More intense drugs like cocaine, heroin, and opioids create a chemical dependency within the body that makes it difficult to gradually reduce usage.
By quitting cold turkey and facing the intense detox symptoms that come with that choice, an addict is taking control over their life and their recovery.
What to Expect During Detox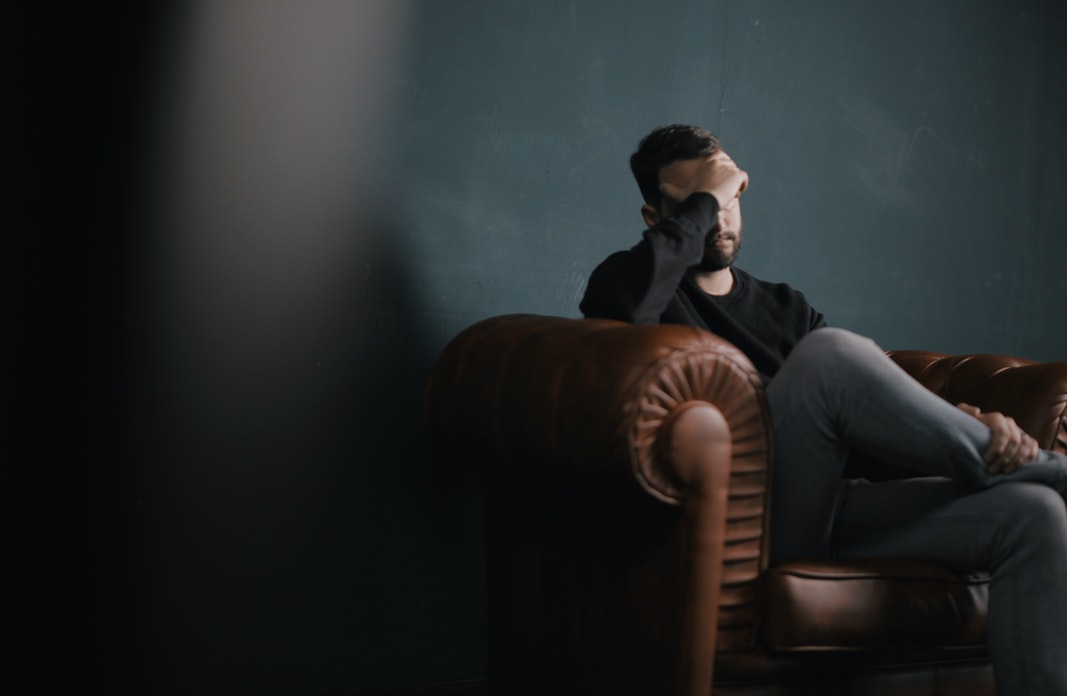 For many addicts, there's a strong concern that detox will be a painful and an incredibly uncomfortable process.
It's important to keep in mind that the symptoms associated with detox aren't always necessarily painful, and are always temporary.
Some symptoms to expect when going through detox includes:
Intense sweating

Extreme fatigue

Heightened anxiety

Feeling easily angered

Watery eyes

Flulike symptoms like a runny nose or headache

Nausea

Diarrhea

Stomach aches
These are the symptoms that are most commonly associated with the first stage of drug detox. Some addicts may only experience these symptoms. However, others may experience the second stage as well.
The second stage of detox typically includes the following symptoms:
Violent behavior

Psychiatric break or hallucinations

Self-harm or injury

Intense cravings

Chills and sweating

Shaking

Vomiting
Before beginning your detox, it's important to be aware of the symptoms above and to know that they may potentially arise.
You'll find that it's common to have NAD IV used in detox from drugs due to its ability to reduce symptoms.
How to Help a Loved One Experiencing Detox Symptoms
Detox symptoms are easier to manage when the addict is not alone while experiencing them.
However, if you choose to be with your loved one when they're going to detox, it's important to know that the more severe the addiction is, the more tools of manipulation may be used by the addict in an attempt to satisfy the craving.
You must be willing to withhold the physical, mental, and emotional strength needed to be a strong source of support for your loved one. Your loved one may say harsh and hurtful things during their time of detox. It's important that you are able to not take these comments personally, and understand that they are a result of the dramatic changes happening within their body. It's also important that you maintain your wellness while supporting your loved one during this difficult time.
Having a clean atmosphere that can easily be darkened to help encourage rest is important. It is also important to keep water and ice on hand, as the sweating that comes from detoxing can often dehydrate the body and can lead to more severe symptoms.
Finally, it's important to remind your loved one throughout their detox why they are choosing to step away from their addiction and to lovingly motivate them through their journey.
The Help You Need When You Need It
Experiencing detox symptoms is just one of the many challenges an addict may face on their heroic road to recovery. However, for the long-lasting recovery to occur, the right help, support, and resources are necessary tools.
Recovering from addiction is just the first step to a healthy mind and body. Check out our blog for more healthy living tips.