For those with a medical disability, it remains important that you still have the freedom to get out and about and lead your daily life. This can include going to work, doing the shopping, socialising, visiting family and anything else. Fortunately, this has been made easier than ever in recent times thanks to advances which enable people with a range of disabilities to safely get behind the wheel of a car.
Adaptations
Adaptations to modern day automobiles can include hand controls such as a push/pull device for braking and accelerating, a steering ball instead of a steering wheel and a range of pedal modifications to help those that struggle to use the pedals safely.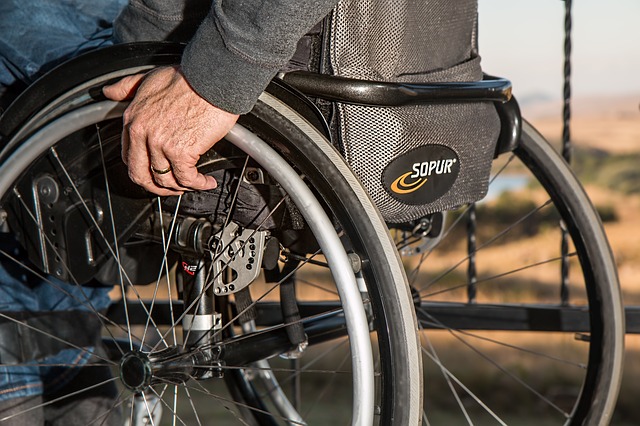 In addition to these adaptations, there are also wheelchair accessible vehicles (WAVs) to consider. These automobiles have been adapted to help wheelchair users either safely access the car (via a ramp or lift) and then they can either safely ride as a passenger, or in some cases drive the car too. WAVs are fantastic for families where somebody requires the use of a wheelchair as they can make daily life much easier and you do not have to rely on public transportation.
Motability
These automobiles can be made available as part of the fantastic Motability Scheme. This scheme allows those that receive mobility allowance to exchange this for a lease on an automobile (complete with insurance). The Motability Scheme can also pay for up to 40 hours of lessons if you are learning to drive.

For those with a medical disability who need to learn how to drive, it is worth enlisting a specialist driving instructor that knows how to teach motorists in adapted vehicles. Once you are ready, you will need to pass the same test that everybody else does. After passing, you are licensed to drive but only automobiles with the same adaptation(s) that you passed the test in. You must inform the DVLA if your condition changes at any point.
Joining the Roads
You must also arrange insurance prior to driving on the roads. This should not be an issue, as an insurer is not allowed to refuse or charge higher premiums if you have a disability (unless it makes you higher risk). Disabled motorists can also benefit from zero road tax, a Blue Badge which allows you to park closer to certain places and concessions on some bridges, tunnels and crossings.
Having independence and being able to get out and lead a daily life is hugely important for those with a medical disability. This can be difficult if you do not have access to an automobile, but there are now many excellent adaptations that allow people with a wide range of disabilities to learn to drive and enjoy a great sense of freedom and independence.