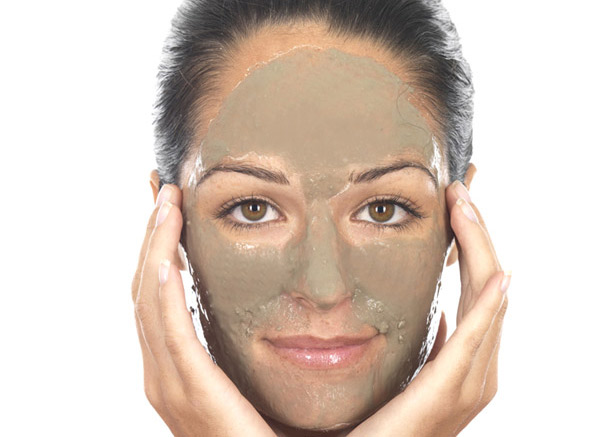 Even if you believe beauty is not just skin deep, that does not mean it's not important to look after your skin. People notice good skin, especially on the face; in addition, radiating health and positive energy on the outside usually helps us feel rosier on the inside as well. While exercising, sleeping and eating well can help improve the quality of one's skin, developing a good skincare regime is really the only way to improve those little imperfections.
Planning your skincare regime
Good skin doesn't happen by itself, which is why a good skincare regime is so important.
The first thing to consider when planning your skincare regime is to determine what kind of skin you have – dry or oily, wrinkled or smooth, light or dark, or combinations of these. Skincare products are made to work for one particular skin type, and based upon how much oil it produces, your skin will be either dry, oily, or a combination (also described as "normal"). This skin type not only determines the kind of products you should use, it is also crucial to the steps you should follow. One should never apply astringents to very dry skin, for example, as this will only exacerbate the condition; similarly, moisturizing is of no benefit to those with oily skin.
Deciding what to use and what is essential can be very confusing as there are so many skincare products on the market these days, many of which claim to be "scientific breakthroughs" developed in state-of-the-art labs that even promise to make us look younger. With so much marketing hype thrown at us, it is more important than ever to know which basic ingredients are best for your skin type, so you help and don't actually irritate your skin.
Whatever the packaging tells you, a good skin routine generally follows the same four steps: cleansing, toning, moisturizing, and exfoliating. While cleansing should be done twice daily, you do not need to carry out the last few processes anywhere near as often, if at all.
Cleansing
It's not just dirt and makeup that can clog up the skin and pores; pollution, especially in smoky cities, can also filter down into the skin's layers. It's important, however, to remember not to over-wash your face – twice a day, once in the morning and then again just before going to bed, is sufficient, using lukewarm water and trying not to rub too much. Too much washing can reduce the skin's natural moisture, so dry skin is often cleansed more effectively using a moisturizing cream rather than soap and water. Specially formulated face cleansers are far better for the face than ordinary soap, which is too harsh and drying for the sensitive, softer skin of the face.
Toning
Toning is not an essential part of your skincare regime and is only really pertinent to those with oily skin. If your skin feels sticky after cleansing, astringent toners can help, but try to avoid the temptation to use these products every time your skin feels greasy as your skin will simply produce more oil the dryer it becomes.
Moisturizing
Again, moisturizing is more important for some skin types than others; those with oily skins will not require any additional moisture, while those with dryer skin types will benefit from adding a little extra moisture, especially around the eye area. The skin near the eye is thinner than that covering the rest of the face and therefore less able to retain moisture.
Repairing
Skin repairs itself constantly, shedding dead cells and growing new ones. The problem is, however, that these cells' regeneration rate slows down with age and can make skin appear duller and lackluster. Exfoliating is a great way to remove dead skin cells and instantly give yourself a rosier, more vibrant complexion. While exfoliating has traditionally been done using a facial scrub with a grainy edge or with buffer pads that rub away the old cells, chemical exfoliating lotions loosen and remove dead skin cells using alpha hydroxy acid.
Exfoliation should never be done more than once or twice a week, and chemical lotions should be used sparingly, as skin can become red, irritated and even stinging if one overdoes this process.
Using vitamins as part of your skincare
We all know that vitamins are an essential part of a healthy diet, but can they also help the face? Today's natural skincare products often make use of vitamin extracts, vitamins A and C in particular. Retinol, a vitamin A derivative, is able to reach right down to the lowest layers of the skin, improving overall tone, and it is great for fixing fine lines and wrinkles. Vitamin C, meanwhile, has been scientifically proven as an effective treatment for skin damaged by over exposure to the sun. Be careful, however, as vitamin C is unstable and can become useless when exposed to oxygen – vitamin C skincare products should always be stored in tightly closed containers.
More specific skin problems
If you suffer from more specific skin problems, such as acne or especially sensitive skin, or if your face is beginning to show signs of aging and wrinkles, you will need to use more specialist skincare products to tackle your specific skincare condition. For example, fight dry skin and eczema with products such as Prednisone. You can also purchase moisture-rich cleansing products that will not irritate your highly sensitive skin.
Great skin is key to looking great, and for most of us, a radiant and glowing complexion takes time and care, especially as we get older and the telltale signs of aging start to show in our face. Maintaining a good skincare regime on a regular basis, however, can make a huge difference to everyone, even those with more complex skin conditions, and help put the zest back in one's features. Remember that for the best results, a good skincare regime should be accompanied by a healthy lifestyle: regular exercise, a balanced diet, drinking plenty of water and getting lots of sleep all contribute to great-looking skin.