Making the switch from smoking to vaping can be a big move for many people, particularly if they've smoked cigarettes for a number of years. It's a wise decision to make, and offers a range of benefits, including proving better for your health, while helping reduce daily expenditure, and what's more it is actually a fantastic and enjoyable smoking alternative for many people.
Vaping offers opportunities to vape a wide variety of different flavoured oils and there are a number of different types of vaporisers on the market, offering different vaping experiences to accentuate the pleasure of using a vape.
Health Benefits Of Vaping
You start to benefit from quitting smoking just as soon as you switch to vaping. Within eight hours of smoking your last cigarette, the oxygen levels in your bloodstream begin to return to normal as high levels of carbon monoxide are expelled from the body. The vapour produced by e-cigarettes is not the same as cigarette smoke and doesn't contain carbon monoxide and toxins, so 24 hours after quitting smoking your carbon monoxide levels will have reduced to the levels of a non-smoker and your lungs will start to detoxify and remove toxins that have built up through years of smoking.
To be honest, it just keeps getting better and better after this. You should notice improved senses of taste and smell within 48 hours of smoking your last cigarette and within 72 hours of smoking your final cigarette, your breathing should begin to improve.
Long-term benefits of switching from smoking to vaping include improved lung function and reduced risks of heart attack. What's more family members and non-smokers in your life won't be affected by the risks of passive smoking any longer. Your decision to switch from smoking to vaping could be one of the best moves you make and you'll benefit from this decision financially, too.
How Much Money Is Saved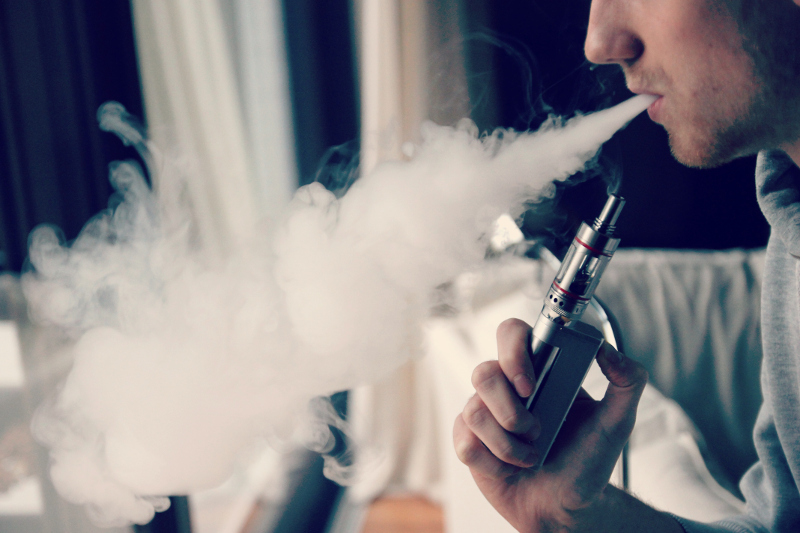 Most people quitting smoking will save at least £250 each month,which amounts to £3,000 over a year. However, you do need to factor the cost of vaping into these figures. Average monthly costs for vaping may amount to approximately £30 which includes the occasional purchase of a new vaporiser, so it's easy to see that vaping will save you considerable amounts of cash over the long term. You might spend around £360 each year on vaping, whereas smoking cost at least £3,000 a year.
Different Vape Flavours And Types Of Vaporisers
There's such a variety of vape flavours and types of vaporisers on the market that it's difficult to know exactly where to begin. Most novice vapers start with a tobacco flavoured oil, as they believe it's the flavour of the tobacco which led them to crave cigarettes. There are a number of satisfying and high-quality tobacco flavour vape oils on the market, but neglecting to check out other flavours could be a mistake. Flavoured vape oils, from coffee flavour to cherry or bubblegum flavours help enhance vaping satisfaction considerably and are the reason many ex-smokers actually find vaping preferable to cigarette smoking. Take time to experiment across the range of different vape flavours to source the ones that provide the utmost pleasure and you may find it easier to cut out nicotine additions to the vape oil.
The different types of vaporisers on the market will confuse many novice vapers. You can select from vape pens, electronic vapes, e-cigarettes and closed pod systems and it can be difficult to choose the vaporiser best suited to your requirements. Very often new vapers find starter kits are the best way to kick off a vaping habit and they also offer great value for money.