Are you trying to find solutions that can lend your skin a glowing look? Does your skin have a lot of wrinkles? Grapeseed oil can address these problems without further ado. This sounds unbelievable but it's true! There are many benefits of grapeseed oil which help fight back dull, tired and wrinkled skin.
Here is All You Need to Know
Scientific advancements have given us a range of choices on how best to treat different types of skin. Earlier, surgical tightening was the only available option. Such medical procedures involved a lot of risks, pain and delayed recovery. Nowadays, several alternatives are accessible. Naturally extracted grapeseed oil is one of the most potent solutions for skin rejuvenation. The oil has anti-inflammatory, antimicrobial and antioxidant properties.

How is grapeseed oil extracted from the source?
Grapeseed oil is extracted from the pressed seeds of grapes. These grapes are a by-product of the wine making process. So they are very easy to get a hold of.
Why is grapeseed oil useful for contemporary skin treatment?
The oil comes with large amounts of omega chain fatty acids and vitamin E. This makes it the perfect option for topical treatment of skin. 
Why choose grapeseed oil over other alternatives?
Grapeseed oil triggers an organic response and evens out the skin tone. According to Los Angeles based board-certified dermatologist Tsippora Shainhouse, MD, "Cold-pressed oils may have more active potential, since they haven't been heated, distilled, or processed". Dr. Shainhouse also opines, "Linoleic acid integrates into the cell membranes to fortify the skin barrier and smooth and soften skin." On the other hand, vitamin E refills the lost lipids to preserve the defensive barrier, thereby holding onto the moisture. In case of oily skin, the moisture boost reduces the oil production. Indeed, the benefits range from one to many! 
How does grapeseed oil act on skin tightening?
1. Reduces fine lines and wrinkles to give a youthful look
Apart from fatty acids, grapeseed oil also contains polyphenols, which is highly effective in combating premature aging. "Polyphenols have been known to not just slow the aging process, but reverse signs of aging, like sun spots, fine lines, and wrinkles," says Dr. Jaliman, a board-certified dermatologist based in New York. 
2. Builds resilient skin
Natural astringent properties of the oil make the skin more resilient against harmful effects.
3. Evens the skin tone 
Grapeseed oil contains a robust antioxidant called proanthocyanidin. This ingredient helps in making the skin tone even when used regularly.  
4. Treats melasma 
If taken orally, grapeseed oil extract can improve the treatment of melasma, a hyperpigmentation of the skin.
5. Lowers inflammation
Dr. Jaliman states anti-inflammatory properties are present in grapeseed oil, which lowers inflammatory conditions in the skin's epidermal (top) and dermal (middle) layers. Additionally, phytosterols (a molecular compound found in plants) occurring in grape seeds can tackle the skin's inflammatory response, as asserted by a review in the Molecular Journal of International Sciences. 
6. Acts as a moisturizer throughout 
Vitamin E present in grapeseed oil locks moisture inside the skin. It is non-comedogenic, i.e. one need not spare a thought about pores getting clogged or spending time to remove the greasy residue. 
7. Prevents defacement by ultraviolet rays 
Going by the statement of Dr. Zeichner, vitamin E is also credited as a powerful antioxidant that counteracts the sweeping damage from UV rays while offering protection from pollution. 
8. Improves sensitive skin 
Those struggling with incendiary conditions like rosacea or eczema, or individuals possessing sensitive skin can use grapeseed oil for remarkable improvement in the long run.
9. Relegates blemishes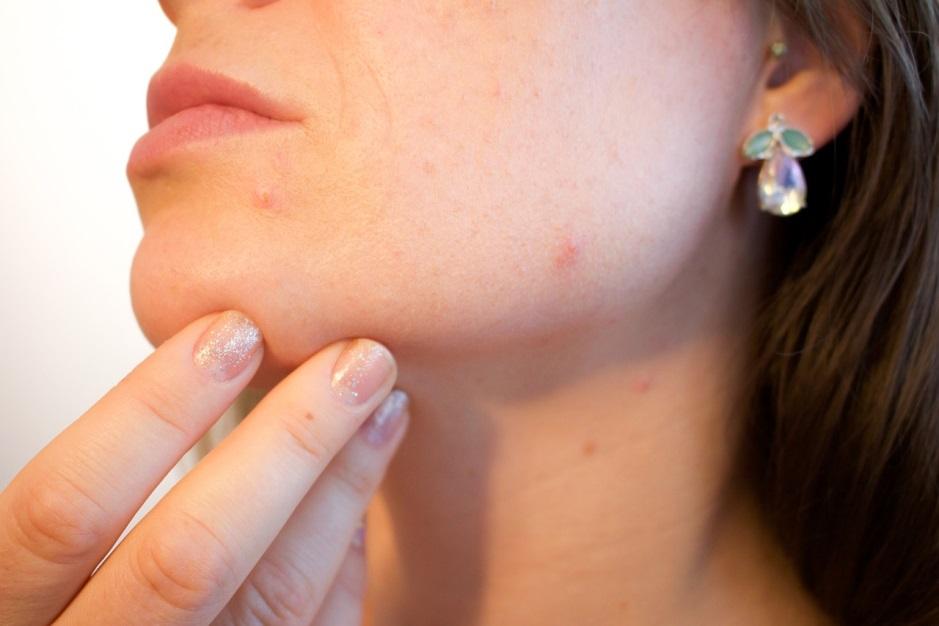 Skins which don't contain sufficient amounts of linoleic acid are more acne-prone. In such cases, adding adequate fatty acid to the skin via grapeseed oil can be an effective solution to get rid of breakouts.
10. Color corrects uneven skin tones
The unique blend of vitamin E and linoleic acid lightens skin discolorations such as acne scars and sunspots. The antioxidants present in grapeseed oil revives collagen production.
How to use grapeseed oil?
The oil has several uses which can be described as:
1. Acts as a serum 
To begin with, one can purchase pure grapeseed oil and apply it on the face, just before going to bed. The benefits will be similar to that of a high quality serum. 
2. Locks moisture
One can also mix a drop of grapeseed oil in their treasured moisturizer and body creams to secure the moist for a prolonged period. 
3. Serves as a moisturizing mask 
One can lightly warm up grapeseed oil by taking some in the palms and rubbing them together. Then, it can be applied generously on the skin to serve as a soaking mask.
4. Softens the skin
Blending grapeseed oil with essential oils, such as frankincense or lavender can soften skin              more than ever. One can put a few drops of juniper, frankincense, and lavender together in an ounce of grapeseed oil for a mask, leaving it for 10 minutes. The effect will be a refreshing, spa-like treatment.
5. Boosts the garb of skin
Purchasing the extract of grapeseed oil in liquid or capsule form serves a definite purpose. When ingested for several weeks, it can refine the overall appearance.
What are the probable side effects and risks?
If you are allergic to grapeseed oil, there's not too much of a risk in applying it on the skin. To do a check, one can carry out a spot test on any part of the skin which remains concealed. That can be either wrist or ankle. A minimal amount can also be applied on the face. Then wait for a day to check for any adverse reaction. If there is none, you're good to go.
Who all need to abstain from the product?
From a broader perspective, National Center for Complementary and Integrative Health has pointed    out that grapeseed oil might not be safe for certain individuals. People with blood conditions, those advised to undergo surgery in the upcoming days or those who are under blood-thinning medications should consult a doctor before using the oil.
Everyone else needn't worry. They should use and derive benefits from grapeseed oil. Follow us for more tips and suggestions on skin improvement.
Author Bio:
The Denter is a beauty & wellness website focused on helping women look good and feel better about themselves. We review products, share tips and tricks, and suggest lifestyle goals.
Meghna Kathotia is a marketing veteran who has helped brands like L'Oreal, Estée Lauder, YSL, Nivea and Neutrogena. She is passionate about yoga, cosmetics, and self care products. She likes to spend time with her 2 puppies – Alexa and Coco.