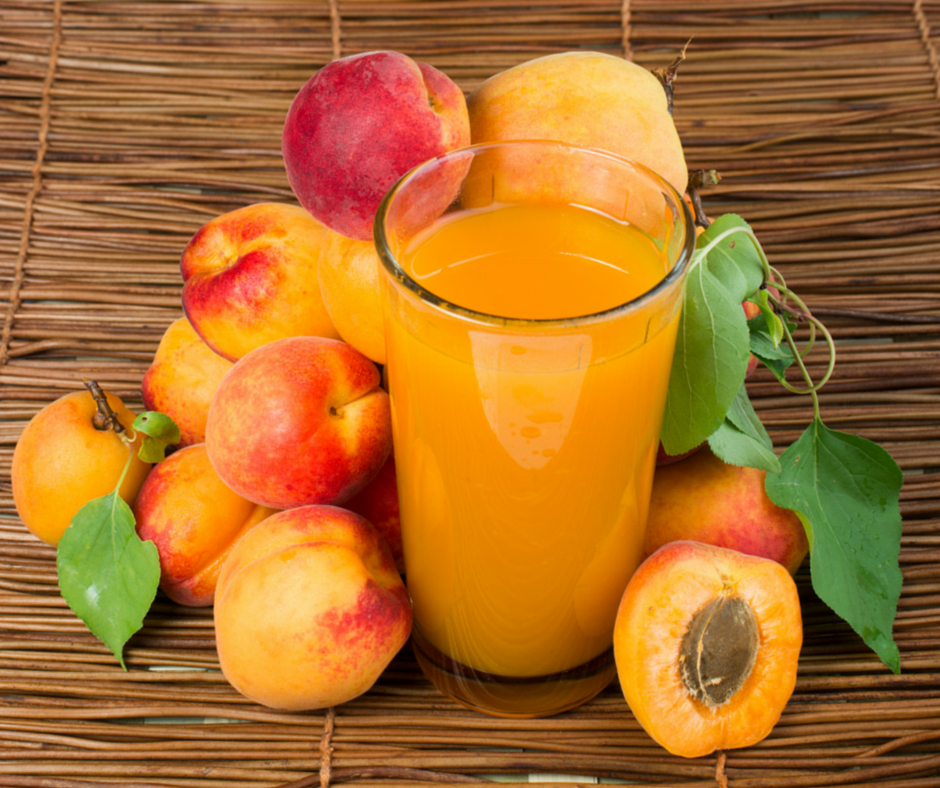 You're probably familiar with the term "juicing." It's a popular practice these days: extracting juices from fruits, vegetables and other nutrient-rich foods to create a highly nutritious edible drink. It's something we all seek in our everyday lives, being healthier, more efficiently. It's an easy job with MasticatingJuicerExpert.com, with which you will be able to create juices beneficial for your body. Being able to take care of yourself is the first step to a better body and mental health, too! When approached safely, juicing can be effective in dieting, cleansing or simply adding more natural nutrients to your day-to-day consumption.
You may not be aware, however, that not all juicers are created equal. They range in price, for example, with some of the cheapest costing about $40 and the most expensive surpassing $2,000. The Nutrifaster 450 Commercial Centrifugal Juicer NF450, a model on the very high end, can cost a shocking $2,595. Price aside, there are other factors that differentiate one juicer from another.
Generally speaking, there are two main types of juicers: "slow" juicers and "fast" juicers. It's the processes through which they extract juice that distinguishes one from the other.
Each type of juicer, like all things, comes with its own advantages and disadvantages. While both methods yield consumable juice that's good for your health, a slow juicer is your better option.
Fast Juicers
Fast juicers, or centrifugal juicers, are the most common types of juicers. As their name suggests, they use a faster juice-yielding process in which blades rotate at high speeds, pushing the juice from the hard material through centrifugal force. Fast juicers separate pulp from juice almost entirely, leaving a thinner, wetter product.
This centrifugal process generates a lot of heat, which some experts say may destroy some of the nutrients and enzymes from the original sources. Oxidation takes place as the juice is separated, leaving the final product topped with froth and wetter with waste.
Centrifugal juicers also fail to yield maximum juice per ounce of original content. Plus, their final product, because it is thin and almost entirely free of pulp, lacks potential fiber and protein.
Fast juicers typically cost less than slow juicers, with some costing as low as $40. The range of prices is still great, and you could spend hundreds of dollars if you wanted to do so.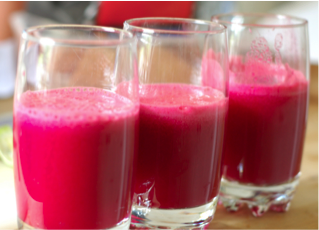 Slow Juicers
Slow juicers, also called masticating juicers, crush edible materials in order to yield juice. The pulp is separated, but the final product is still thick and rich. These juicers, with their "chewing" process, are slower in extracting juice from fruits, vegetables and other sources. Their crushing blades rotate at 80-200 rpm compared to a fast juicer's 3,500-10,000 rpm, for instance.
In taking more time, slow juicers are able to keep a lot of the nutrients and enzymes found in the original juice sources. Slow juicers can maintain nutrient levels because they do not use heat — as fast juicers do — to produce juice. For this reason, juice made from a slow juicer is often called "cold pressed."
Slow juicer models can also be utilized with more materials. Some allow users to create things like nut butters, soymilk or juiced wheatgrass. They're also better equipped to face leafy greens like spinach and kale.
Because slow juicers have these boosted qualities, they generally cost more than other types of juicers. You'll probably spend at least $100 if you opt for a slow juicer, although you can spend much more than that if you have the funds available. There are some models, for example, that run well over $2,000. Fortunately, some brands are starting to sell reconditioned juicers, which are restored to good condition with a decent drop in price.
Comparison Breakdown
Overall, slow juicers bring more benefits to users. Let's look at the breakdown:
[thrive_text_block color="green" headline="Slow (Masticating) Juicers"]
Pros:
Compatible with more foods
Maintain higher nutrient levels
Deliver more juice
Produce thick, consistent product with less foam
Quiet juicing process
Cons:
More expensive initially
Slower to produce juice
[/thrive_text_block]
[thrive_text_block color="green" headline="Fast (Centrifugal) Juicers"]
Pros:
Cheaper initially
Yield juice quickly
Cons:
Only work with certain fruits and vegetables
Destroy some nutrients
Fail to deliver maximum amount of juice
Produce thin product with frothy top layer
Very loud when juicing
[/thrive_text_block]
Slow Juicers Take the Gold
You have to shell out more money initially, but ultimately, purchasing a masticating model is the better option. The extra money you spend in the beginning can be saved later, actually, as the slow juicer will give you more juice per item throughout the course of use.
You'll be sipping more nutrients and will have access to more products with a slow juicer, too. A fast juicer, while capable of producing juice very quickly, will not be able to yield an output using nuts, soy or wheatgrass. A fast juicer may also struggle to work with leafy greens, leaving you with much fewer juice options.
If you prefer a thicker consistency, the slow juicer wins yet again. It will leave you with a much thicker, fuller texture that can be strained if you prefer thin juice. A fast juicer, on the contrary, can only deliver a thin, essentially pulp-free product. While you can thin the slow juicer's product with a strainer, you can't add thickness to the fast juicer's content. And you certainly can't put back the nutrients that are stripped in the centrifugal process.
Do you have a juicer? What do you like or dislike about the juice it produces? Share your opinions in the comments below!
[thrive_text_block color="note" headline=""]Adrienne Erin is a health-conscious freelance designer and avid writer. When she's not glued to her computer screen, you might find her experimenting with new juice and smoothie recipes, growing a batch of microgreens, or planning her next roadtrip. To see more of her work or get in touch, follow @foodierx on Twitter or visit her blog, Foodie Fitness.[/thrive_text_block]