The stress of an average life can be overwhelming, especially with the pressures of work, home, and family weighing down on you. When your life is filled with too much stress, you may find that your physical and mental health deteriorates. It's difficult to find ways to eliminate the feelings of anxiety while still stuck in your current situation. That's why so many people find health retreats to be the best solution to their worries.
Here are a few of the best health retreats around the globe, for either rejuvenating purposes or the perfect hen party for your closest friends.
Casa de Campo
In the Dominican Republic, one of the world's most relaxing health retreats rests near the Caribbean Sea. During the day, you can play golf on one of the world-class courses, play a few rounds of tennis, practice shooting clay pigeons, or sit out on the beach for a few hours. The spa has dozens of treatments that are designed to revitalize your spirit and revive your body. Then when you are thoroughly relaxed, you can rest in your personal villa with your perfect view of nature's beauty.
Natur-Med Thermal Spring and Health Resort
If you're suffering from chronic pain or find yourself in need of muscle tension relief, there's no better location than this Turkish retreat. The treatments, which are all overseen by a medical staff, were created with your overall health in mind. Treatments include weight loss programs, ozone therapy, acupuncture, and blood pressure relaxation therapy. A healthy meal plan is offered to all guests, as well as yoga and spa treatments.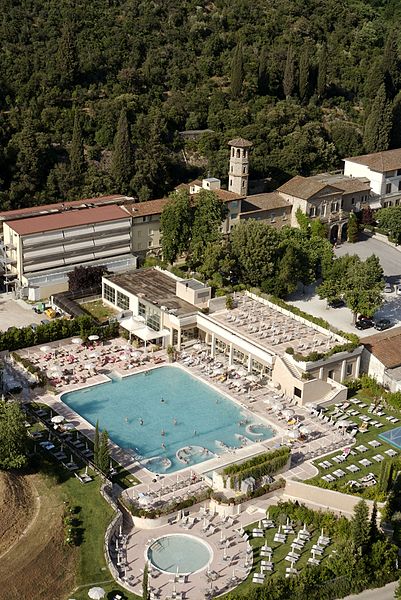 This 19th century villa turned spa in Tuscany, Italy is well known for its breathtaking waterfall and underground hot lake. While enjoying the natural steam bath, you can take in the gorgeous sights that accompany it. There are plenty of health treatments to choose from, including detox programs, mud therapies, nutritional programs, and massages that will make you feel more relaxed than ever before. When you're done with your revitalizing treatments, you can enjoy some authentic Italian food nearby.
Kangaroo Island Health Retreat
Australia's Kangaroo Island retreat is one of the most exclusive in the whole world. Only six people can be guests at the retreat at any given time, so the treatments at the spa are specifically designed to fit your individual needs. For five days, you can get the best nutrition and healthy living advice and treatments from the world's best specialists. The treatments cover any help you could need from alcohol addiction to anxiety. The therapies include massages, cooking classes, yoga, saunas, reflexology, and refreshing the spirit with the beautiful nature around the retreat.
In 2009, this Bermuda resort opened its crystal blue ocean-adjacent doors to the public. Spa treatments include massages, facials, aromatherapy, and treatments tailored to promote overall well-being in your life. When you're not relaxing in the spa or enjoying your waterfront view from your room, you can play golf, tennis, or any one of the many watersports available.
In a health retreat, you can learn ways to defeat your daily woes while eating healthy, meditating, getting relaxing spa treatments, and many others stress-reducing activities. They are also a great way to spend some bonding time with your friends and an excuse for a girls' getaway. Instead of going for a crazy and hectic hen party in the city, try escaping to a health retreat instead for some much needed relaxation. By the end of a health retreat vacation, you will be feeling ready to face any challenge ahead of you, all while staying perfectly healthy.
Marcela De Vivo is a freelance writer for RedSeven and yoga enthusiast who has written several articles on health and well-being. She loves visiting health retreats to recharge and get back to a healthier mind and body.