When having a tooth extraction, the quality of aftercare is critical in order to limit risk of infection. You have to remember that once the tooth has been extracted, the gum is left sensitive with an open wound.
In most cases, the recovery time after a tooth extraction is only a few days. Try and rest as much as possible and avoid doing exercise or other activities that may increase your blood pressure. There are a few pointers to consider when ensuring that your mouth is kept clean and free of infection.
Precautions To Take Into Account During The First 24 Hours Of Recovery.
Try not to consume hot foods and drinks until the anesthetic wears off completely. You are unable to feel pain and so you are at risk of burning your mouth. Try and be more conscious of your mouth; it is quite common for people who have had a recent tooth extraction chew on the side of their cheek.
Your dentist will recommend that you avoid smoking within the first 24 hours after the surgery. Smoking not only increases the risk of infection, but it can cause an increase in blood pressure, which can lead to the wound bleeding.
It is always tempting to tongue the socket. No matter how much you want to, avoid doing so at all costs throughout the recovery period, but particularly during the first 24 hours. Your blood is clotting the open wound in order to protect it from infection. If you continue to tongue the area, the blood cannot clot properly, or it is at risk of coming away from the area.
Cleaning Your Mouth During The First 24 Hours.
Maintaining a good oral hygiene routine is important after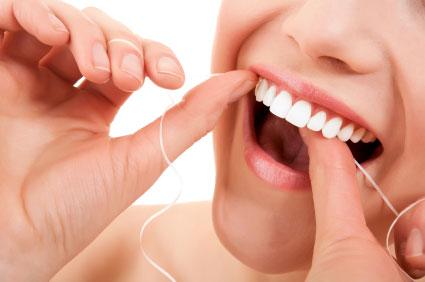 a tooth extraction. However, the first 24 hours can be quite problematic. Avoid rinsing the area with mouthwash or water. When brushing, try to avoid the extraction area and the neighboring teeth altogether. It is important to be as gentle as possible when brushing and flossing.
The first day is dedicated to healing the socket and the blood clot needs to form to protect the wound from infection. If you rinse the area, you are at risk of damaging the blood clot.
Brushing Your Teeth And Cleaning Your Mouth During The Next Few Days.
Now that the socket is beginning to heal, you need to be extra vigilant when keeping your mouth and teeth clean. You want to limit the risk of infection as much as possible, and the best way to do that is by keeping the area as clean as possible.
Brush and floss your teeth as usual, but be careful when you are near to the wound. Use a mirror and brush slowly to prevent any touching the wound with your toothbrush or floss string.
Rinse your mouth with a tepid water and salt solution two to three times a day, especially after eating, to ensure that the mouth is clean throughout the day. When doing so, be careful not to use too much force as this might irritate the wound further.
Unless your dentist advises otherwise, avoid using regular mouthwash as it might irritate the extraction site.
Maintain A Healthy Diet During The Healing Process.
Some patients heal faster than others after a tooth extraction, however to boost the healing process, it is important to be aware of what you are consuming; not only for the sake of oral hygiene, but also for your body's nourishment, which in turn will speed up the healing.
For the first 24 hours, patients may find that a soft or liquid diet might be more accommodating. Avoid crunchy or hard foods that might accidently traumatise the wound. Consume soup only when it's at a warm or tepid temperature. Hot liquids can dissolve the blood clot and cause bleeding. Avoid drinking any alcohol within the first 24 hours after the surgery.
During the first few days, you may find it difficult to eat on the side when the tooth has been removed. As you feel your mouth healing you will begin to eat more regularly. Try not to use too much force when chewing.
Try and avoid foods such as rice, popcorn, seeds, nuts etc. These types of foods are prone to getting stuck in between teeth and may get lodged in the socket area. Drinking sugary drinks can also have an affect on your teeth, more so than normal. Instead, drink only water.
During meal times, consume foods rich in vitamins and minerals. A nutritious diet can help your mouth to heal faster.