We all prefer to have white teeth, but with age like the other parts of our body, our teeth also start showing the symptoms. Though yellow teeth might not always be the cause of any worry, it definitely deters our self-confidence and affects our smile.
So, why do our teeth turn yellow?
There can be various reasons behind this colour change:
   Hereditary. If your parents' teeth are yellow, you might have the same tinge on your teeth.
   Thin enamel. If your enamel is not thick then the dentin under it will be seen, and the latter is brownish in colour, thus making your teeth look yellow.
   Aging. We are constantly chewing something or the other, and as a natural phenomenon, with age, our enamel tends to weaken.
   Smoking. The nicotine in cigarettes leaves a dark patch on the teeth.
   Drinks. The caffeine in coffee and tea are a significant cause behind the yellowing of teeth. However, wine and soft drink also play a crucial role in it.
   Unhealthy habit. Not brushing teeth twice a day or improper rinsing after meals can also affect the colour of teeth at an early age.
   Dehydration. Saliva protects our enamel, so when our body and mouth is dehydrated, the chances of our teeth being exposed to corrosion enhances.
   Poor diet. Intake of too much of candies and sweet dishes are very unhealthy for teeth.
   Fluoride. While it is good, but an excess of fluoride is harmful and has a negative impact on our teeth.
Best Home Remedies for White Teeth:
While visiting a dentist is required for healthy oral hygiene, the following are some of the teeth whitening at home techniques.
1. Baking Soda
A study has shown that baking soda is an excellent source to fight plaque. So, toothpaste or toothpowder containing baking soda is more competent to fight stains from teeth than those without baking soda.
Being as rough as sandpaper, if you don't use baking soda with precaution, it is going to scrub off your enamel. If you are preparing a mixture at home, use it with hydrogen peroxide. Make a smooth paste with these two: 1 portion of baking soda and 2 portions of hydrogen peroxide. The paste shouldn't stiff. Apply it on your teeth and keep it for half a minute before rinsing it off.
2. Hydrogen Peroxide.
Besides being used with baking soda, hydrogen peroxide is in itself a very good bleaching agent. If you do not suffer from any sort of sensitivity, you can use it and see the difference in teeth whitening before and after the same. It is readily available in market use, and you can use it in various ways:
   Mix with an equal amount of water and gargle.
   Apply the 3% hydrogen peroxide on your teeth using cotton. Keep it for a minute and clean your mouth properly.
Being absolutely safe you can use it two to three times a week until you get the desired result.
Certain mouthwash contains hydrogen peroxide, so you can opt to purchase the same form the market.
3. Lemon
Lemon is good for your health and helps in whitening teeth if used moderately. Mix a few drops of lemon juice with 1 spoon of baking soda and few drops of hydrogen peroxide. Prepare a smooth paste and apply it on your teeth. Let it rest for two to three minutes and then rinse your mouth with water.
Lemon contains acid, and thus if you do not clean your mouth meticulously, it might harm the enamel on your teeth.
4. Orange Peel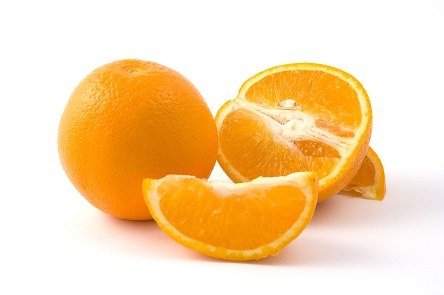 Like lemon, orange peel and orange juice are good for your teeth, but if not cleaned properly it can corrode your enamel.  So, if you can thoroughly rinse your mouth, orange peel is one of the best things to turn your yellow teeth white. You simply need to rub the inner part of the peel on your teeth and keep it for a few seconds before washing your mouth.
5. Salt
Salt upsurges the PH balance inside the mouth and helps in killing bacteria thus helping in maintaining overall oral hygiene. Moreover, the mild coarse nature of salt helps in removing the stains from the teeth. You can either rub it directly on your teeth or can mix it with few drops of hydrogen peroxide for better results. Prepare a paste and gently run it on your teeth for a few seconds and rinse it off. It is one of the safest techniques and can be done thrice a week.
You can also use salt water to gargle as this helps in fighting with a bacterial infection and other wounds inside the mouth.
6. Strawberry
Strawberries are not only healthy and tasty fruits, but these are also widely used for whitening teeth. Being sweet, we mostly feel that it is harmful to our teeth, but it is not the same if used cautiously. These are rich in malic acid, which helps in whitening teeth and therefore when mixed with baking soda, it actually does wonders to your yellow teeth. Take one spoon strawberry pulp; mix it with half a spoon of baking soda and apply it on your teeth generously. Let it stay for a few minutes and then use a toothbrush to clean it as the lingering particles can cause harm to your teeth.
You can do it once a week.
Hope now you can understand why most of the toddlers' toothpaste has strawberry as a major ingredient.
7. Holy Basil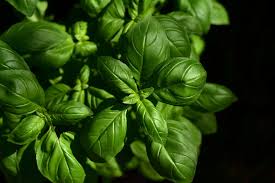 Basil leaves help in protecting your gums so you can prepare a paste of the fresh leaves and apply the same on your teeth for healthy gums. However, you need to mix it with mustard oil for a fast effect. The latter being an antibacterial agent when mixed with basil leaves does wonder to your teeth. Prepare a past with grounded dry leaves and mustard oil. Apply it on your teeth and keep it for few minutes before rinsing your mouth. Both the ingredients are very safe and do not have any side effects.
You can use it twice to thrice a week.
8. Margosa
Margosa, also known as neem is another healthy and natural teeth whitening ingredient. It is easy to find and simple to use. The only disadvantage of this leaf is the flavor; it is profusely bitter, but besides a teeth whitening agent, its benefits are umpteen. You can simply prepare a paste with the leaves and brush your teeth with it.
In earlier days, marogsa's stems were widely used for brushing, and its effects were same as the margosa leaves.
9. Coconut Oil Pulling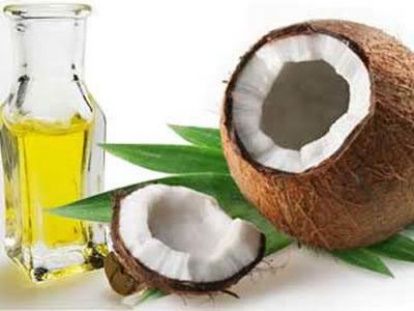 Coconut oil pulling is an age-old teeth whitening at home technique widely accepted all over the world. Take a tablespoon of coconut oil in your mouth and swish with it for 15 to 20 minutes. Ensure to throw it in a pot, or it will leave a stain on the basin which can be hard to be removed. Once you spit the oil, take a few drops of oil on your toothbrush and brush your teeth with it. It is a great antibacterial agent which helps to protect your gum and teeth and prevent it from any sort of stains.
You can make it a daily practice.
10. Activated Charcoal
Activate charcoal has a great absorbing capacity and thus by using it regularly, you can protect your teeth from forming any layer or stains on them. These are very easily available in forms of capsule or powder. Empty a capsule on your brush and use it as a normal toothpaste. Like coconut oil, it also leaves tough stains on the sink, so ensure to clean it once you are done with brushing.
On observing the teeth whitening before and after using activated charcoal, many companies have also started including it as an essential ingredient of toothpaste.
11. Apples
Saliva generated while eating an apple and apple cider are other sources of teeth whitening. The scrubbing effect of foods like apple helps in cleansing the teeth.