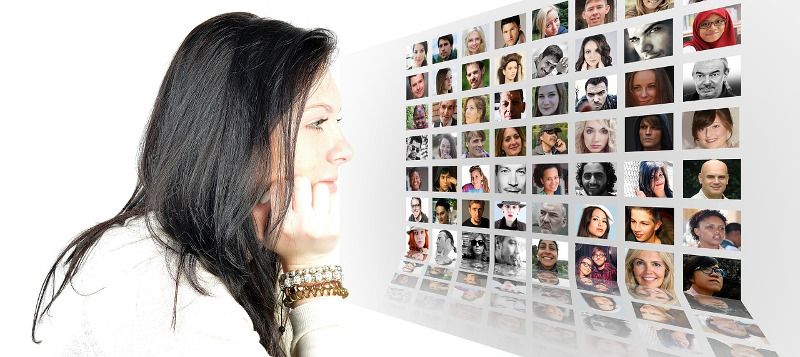 Social media is now deeply ingrained into our daily lives and the younger generation do not know of a world without it! We are able to read the latest headlines and breakthroughs as well as others relationships, promotions and holidays and it's all too easy to get drawn into feeling like life is one big competition.
Social media is used by people of all age groups, but for those of us who can remember a time before Twitter and Facebook, it's far easier to keep an objective view of the information that we come across, while the frequency at which social media is accessed by those under the age of 30 heightens the lack of keeping a realistic and impartial view of content we are reading.
In children, it's not just the pillars of social media mentioned above that are popular, there are also apps such as Snapchat, Instagram and Tinder that are used on a daily basis by those under the age of 20. The Internet security business, McAfee surveyed 2,000 children under 18 before the UK's Anti-bullying campaign launched in 2014 and compared results to that of the previous year; 35% reported that they had experiences of cyberbullying, when these applications notify us of contact via mobile phone, tablets and laptops, it can often leave children feeling like there is no escape and that they are isolated.
While there are studies to show that social media can have positive effects on emotional well-being such as increased confidence and empathy towards others, and no one is denying that speed and spread of information can be a great benefit, the growing 'trend' of trolling and cyberbullying is showing to the world that the anonymity that comes with social media is being abused and used for malevolent purposes.
Aside from cyber bullying there are other
ways that social media can have negative impact on our mental health. Heavy use of social media results in even basic healthy lifestyle choices, such as exercise which is known to increase our endorphins (hormones that trigger a feeling of positivity and happiness within the brain), are being over looked in favour of 'Logging On', but by making this one choice could have an enormous impact on one's emotional well-being, whilst increased social media usage increases a feeling of dissatisfaction and inadequacy, as users fall into a habit of measuring themselves against the snapshot of others' lives that often has been so carefully edited – when they reality is we have no idea of events that took place the hour, the day or the year before or after the content was uploaded that could tell a very different story, we see what people want to see, the virtual reality, NOT the reality.
The longer that we stayed logged on, the less time that we have for true social, face to face interaction. Going for long lengths of time without quality social interaction can lead to feelings of detachment, depression and unhappiness and it is proven that spending time in the company of others has a positive effect on the chemistry of the brain.
"Whilst people are using social media to communicate more and more, I often find that it can lead to individual feeling even more isolated and alone, particularly if they already suffer some degree of mental illness" explain Fiona Walker, a mental health care work trained by Hales Care, "I regularly have to rehabilitate our clients back into social situations, because they have relied solely on social media for too long".
The length of time that people are spend on social media has a direct impact on how product we are, and creeps into other aspects of our lives such as work and household chores and can result in the individual feeling fatigued and stressed.
While most of us are guilty in indulging in a stint of social media, it is a personal responsibility to remain an objective, rather subjective view of what we are viewing online and be mindful to swap FaceTime for face to face time.