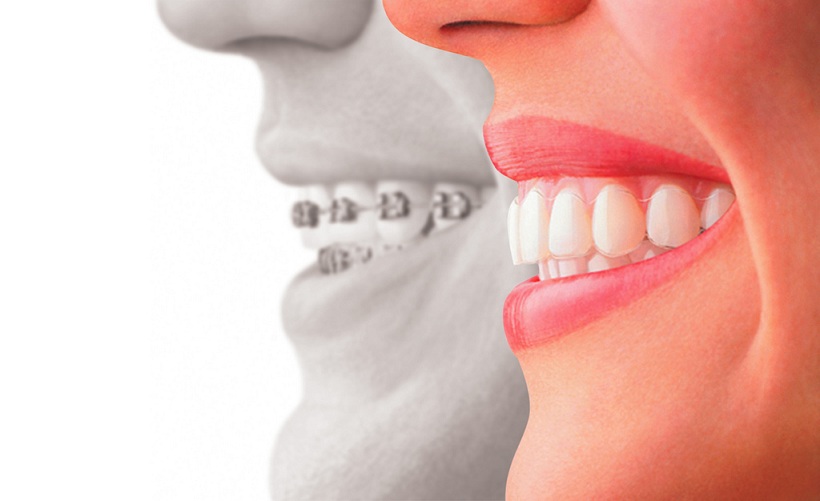 Having braces is something many teenagers and adults must live with for a short time, but these days braces are more effective and more comfortable due to certain technological advances. Invisible braces have been one of the most popular types in recent years, because they are virtually unseen in a person's mouth. Since braces often make the wearer feel uncomfortable and self-conscious, these offer a huge advantage over the regular, silver-coloured braces with which we have all become familiar. There are several different kinds of invisible braces, and each is appropriate for a certain type of individual, but only a qualified dentist can help you decide which one will work best for you.
Various Types of Invisible Braces
Invisible braces come in different styles, but there are three main types. These include:
Clear, fixed braces: much like regular braces, they are fixed onto the teeth and do not move – the only difference is that they are clear instead of silver
Clear, removable aligners: these are similar to mouthpieces and are clear, removable, and temporary
Lingual braces: these are braces attached only to the inside of the mouth so they are unnoticeable from the front
All three of these are classified as invisible braces because they are clear instead of silver, but they all involve the same type of treatment as regular metal braces, meaning they must be worn for a certain length of time – which can only be determined by your dentist – in order to properly straighten your teeth. In some situations, this can be as little as 20 weeks, but for others, it will take two years or more. Today, invisible braces are becoming more popular than ever, in large part because they are much less noticeable on your teeth and therefore enable the wearer to be less self-conscious than regular metal braces would make them.
Other Advantages of Invisible Braces
Invisible braces made of ceramic match the natural colour of your teeth so they blend in well, which is another advantage of these types of invisible braces. They are strong and durable, comfortable and won't irritate the gums. Some companies, in fact, even have the capability to computerize your entire dental program, so that you can know exactly how long you will be wearing them. In addition, since arch wires come in various shades, it is becoming easier to get one that matches the braces themselves, creating a more cohesive look. Frosted arch wires, for example, have a whitish look and do a great job of matching ceramic braces.
Only a qualified dentist or clinician can tell if a certain individual is a good candidate for invisible braces, as they do not work effectively for some people. Regardless of your specific situation or how crooked your teeth are, it is always best to visit a professional dentist and get all the facts so you can make the best decision for your teeth. This is the only way to know for sure which orthodontic program will work best for you.
Image Source: Wikipedia