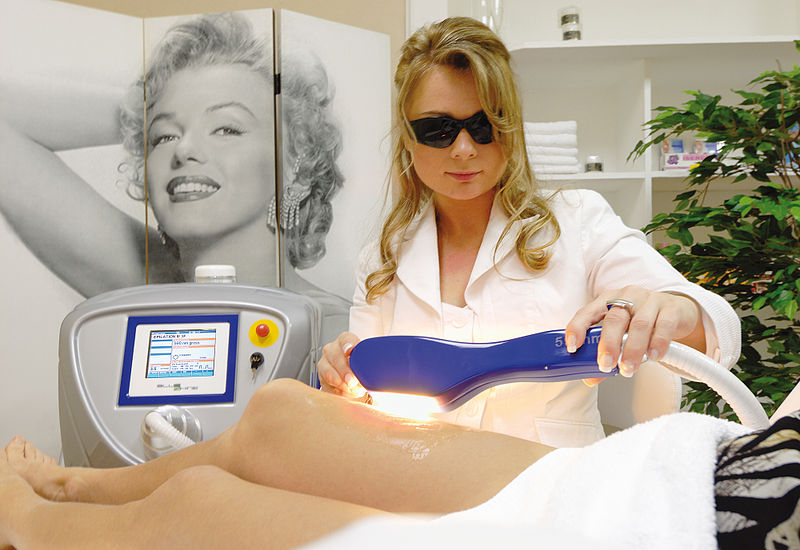 In most situations laser scar treatment is highly successful but there are side effects that can appear, just as with all possible medical procedures. It is really important that you learn all that you can about these side effects before you go through laser scar treatment. Everything is basically connected with the doctor that you talk to and the clinic you will get the treatment done at. To put it as simple as possible, you simply cannot compare an experienced clinic like London Dermatology with one that just now opened. Always choose experience over low prices.
The really good news is that laser scar treatments do not have really serious side effects you need to worry about. In most situations they will be temporary and mild. The possible side effects include:
Swelling And Redness
This can appear in the treated skin area and you should expect it. The truth is that it is a little uncomfortable but redness and swelling can subside after just some days. Ice or cold gel packs are really useful at reducing swelling.
Sun Sensitivity
This is a laser scar treatment that you simply cannot avoid because of the fact that the top skin layer is removed during the procedure. It is important that you are protected. You have to always wear sun block with SPF of 30 or higher on the entire area that is treated. Sunlight exposure has to be limited for some months. Remember that sun block is a good idea whenever your skin is exposed to sun.
Allergic Reactions
You cannot have an allergic reaction to the laser beam but in rare situations a patient can end up having allergic reactions to creams or medications that are used during this procedure. In the event that you know that you suffer from some allergies, it is vital that you talk with the doctor. There are different substitutions that can be done in order to reduce allergic reaction risks.
Temporary Discolorations
As soon as the procedure is done, the treated area can become darker or lighter. Aggressive treatment options where scars are particularly raised or skin discoloration risk is increased, attention is necessary. It is not possible to avoid this particular problem though. The dermatologist will tell you if you are faced with high risks associated with this. Skin color normally gets back to normal after some months pass.
Crusting – Burns – Blisters
The possibility of ending up with such side effects is quite low. In most situations it is associated only with dealing with a laser operator that is not experienced. In the event that this happens, antibiotic ointment has to be used. Do not pick the area that is affected since it is possible to become infected.
On the whole, you should realize that laser scar treatment is not at all dangerous. The side effects that were mentioned above are definitely not as strong as with other treatment options and if you deal with a reputable dermatologist, even those side effects have a lower possibility of appearing.