Approximately 700,000 people in the United Kingdom live with autism every day. Of that number, approximately 100,000 are children, many of whom attend mainstream schools, where they may or may not be getting the help they need to succeed.
Every year, students with autism spectrum disorders (ASD) prepare to face life after school as well. They begin job searches, learn to live independently and establish relationships. Even though 70 per cent of adults with autism feel they are not getting the social support services they need, many of these adults manage to thrive.
Here's a look at the latest in research, support programmes and technological advances that help people with autism live full and meaningful lives, as well as real-life examples of people on the spectrum who are flourishing.
Building Skills and Confidence Through Technology
People with autism have varying degrees of challenges, but many are drawn to computers and digital technologies. As a result, programmes are sprouting up to turn interest in computers into opportunities for employment and independence. Students learn not only the technical skills to find jobs, but also improve the social and communication skills they'll need to thrive in an adult world.
The Texas-based nonPareil Institute is one such programme. Founded in 2008 by two dads, both with sons on the spectrum, the programme swiftly grew from one student in a kitchen to two locations and 200 active students. The programme is currently expanding nationwide. Services include one-on-one technical training and mentoring, and plans to create a residential campus are in the works.
Programme founders Dan Selec and Gary Moore emphasise the skills that students need to "do things" rather than promote learning for learning's sake. Programmes are customised to meet the needs of individual students, build on their strengths, improve life skills and prepare them for employment.
Technology also plays a role in expanding the skills of children on the autism spectrum from a very young age.
The Institute of Communication Culture and Information Technology in Toronto conducted an experiment where nonverbal children with ASD used an iPad and a specially designed learning app for six months. Researchers found that a majority of these children showed vastly improved communication skills after the six-month period. The app was designed to teach visually and allowed learning at an individualised pace. Not only did verbal communication improve, but 75 per cent of the study subjects also showed improvements in their attentiveness and interaction skills.
A wide range and ever-growing number of apps are available that use visual learning and various scenarios to teach and educate children on the spectrum. (Puppet Pals is one example.) Clearly, the earlier children develop communication, interpersonal and attentiveness skills, the more prepared they are to live independently as adults.
Thriving With Autism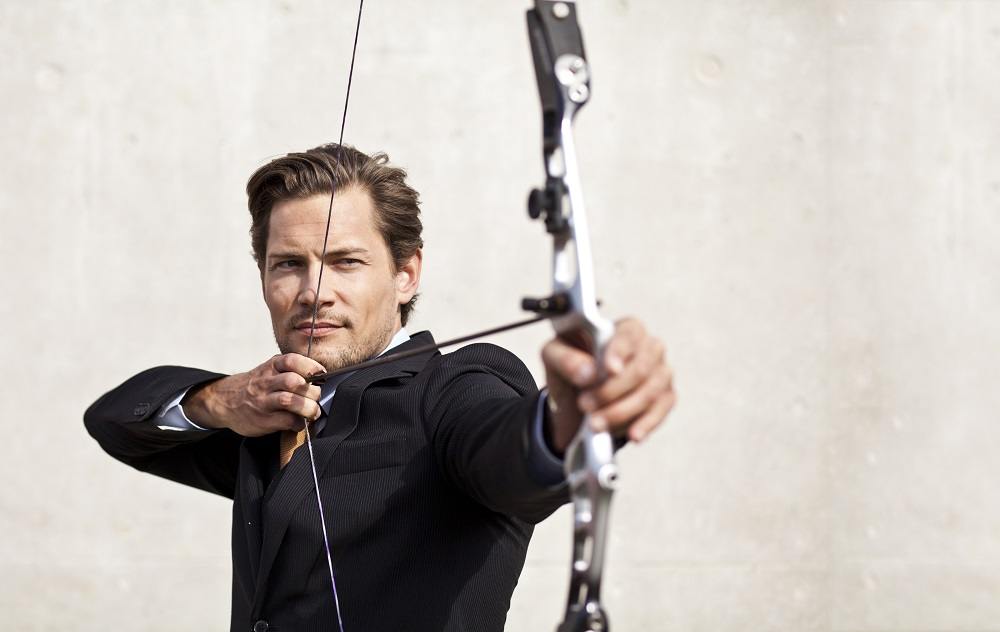 Despite the lack of formal support over the years, individuals with autism have not only lived, but thrived. Some have made significant contributions to the scientific and entertainment industries. Here's a look at some of these incredible people who just happen to be on the autism spectrum:
Temple Grandin: Diagnosed with "brain damage" at the age of 2, Grandin was born at a time when autism was a rare diagnosis and few support services were available. Fortunately, Grandin had highly supportive parents who refused to institutionalise her as doctors recommended. Grandin's mother came up with a customised education plan to meet her daughter's needs, including employing a speech therapist and hiring a nanny for the sole purpose of playing educational games with Grandin. Because of the untiring work of her parents and teachers, Grandin flourished as a student and scholar. She has a bachelor's from Franklin Pierce College, a master's in animal science from Arizona State University and a doctorate from the University of Illinois at Urbana-Champaign. She advocates for the humane treatment of livestock as well as the rights of the autistic. Grandin is a bestselling author, has been interviewed on a wide variety of radio and news outlets and is the subject of documentaries as well as a semi-biographical film. Time magazine chose her as one of its 100 most influential people in 2010.
Satoshi Tajiri:

The creator of the popular Pokemon games is on the autism spectrum. As a child, Tajiri was fascinated by collecting insects. As his rural neighborhood became more urbanised, which meant fewer insects to collect, he turned to arcade games and eventually began creating his own games. He went on to create one of the most wildly popular games ever developed and continues working on new games as well as additional Pokeman installments.

Dan Aykroyd:  

Diagnosed with autism as an adult in the early 1980s, Aykroyd has enjoyed a career as an actor, producer and writer for over 40 years.
Of course, not everyone on the spectrum will become famous, but many "ordinary" people with ASD lead productive and fulfilling lives.
For example, as a child, Marques Carr struggled with stuttering, couldn't speak in public, was bullied and had difficulty finding friends. With the unwavering support of his mother, Carr worked through each and every difficulty. By his last year of high school, he had made friends, actively participated in school clubs and was a featured speaker at the principal's farewell ceremony. He was also accepted into college.
Hannah Tsukroff was nonverbal until age 4. School was difficult for her, but higher education was always her goal. She was accepted to college but found the experience more demanding than she expected. Tsukroff had the support of her family and friends and, though it has not been easy, expects to graduate in the autumn of 2017.
Autistics can grow up to be successful parents themselves. "I'm a 46-year-old woman, married with an 8-year-old son. I'm funny and talented and extremely creative. I have a rewarding career in the nonprofit world. I'm also autistic," writes Julie Grey for Good Housekeeping magazine. She goes on to describe what everyday life is like for her as an adult on the spectrum. Clearly there are challenges. But just as clear in all these stories is the fact that many people with ASD thrive when given the support and encouragement they need.
References:
http://content.digital.nhs.uk/catalogue/PUB01131
https://www.cdc.gov/ncbddd/autism/data.html