Boxing is both a sport and a form of exercise, and whatever reason you choose to box – whether for fitness or competitively – you are joining many people who enjoy this quite invigorating and enjoyable pursuit. For beginners, it is important to find a gym – and a trainer – that offers you the best equipment and support, while for experienced boxers looking for somewhere to train, you need to find somewhere that is going to challenge you.
London is a big city, and one that features many boxing gyms, so how do you go about making sure you find the one that is right for you? There are a number of factors that you need to consider when choosing a gym, so let us help you work out what the most important aspects are when you need to make a decision.
Recommendations
Even in the age of digital communications the age-old method of word of mouth still rules; ask around friends and others who are into boxing for their recommendations, as personal experience is a major benefit. It's essential to remember that boxing can be dangerous, so you need to find someone with the right experience and understanding, plus a gym with the equipment and safety routines in place for added peace of mind.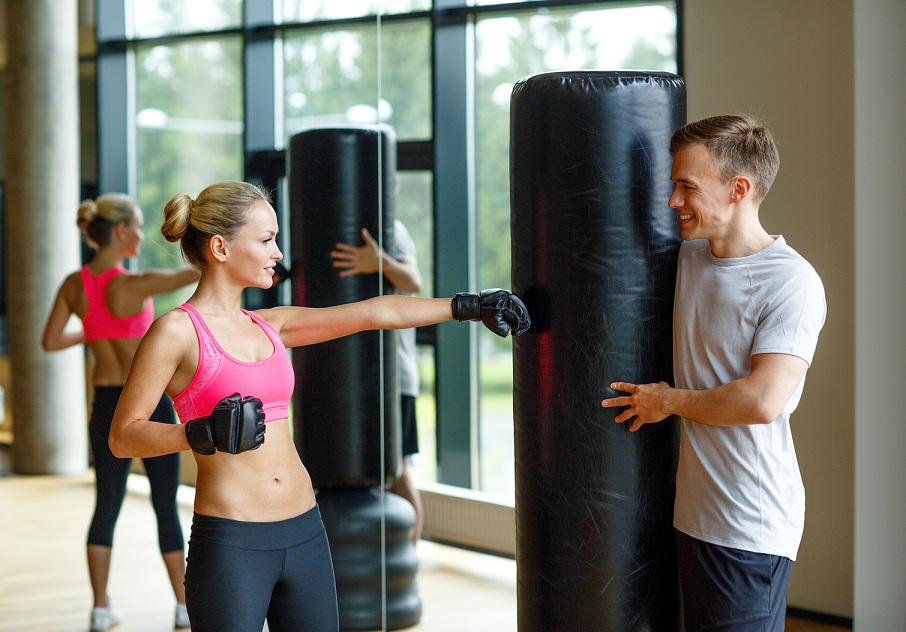 We also recommend you check out online sources with regard to finding the right gym as these can be invaluable. They may also carry links, so you can get in touch with trainers and visit gyms. This is essential, as you not only need access to a gym that you can get to easily, and one with the right level of equipment and experience for you, but you also want to find a trainer who you get along with, and who is able to provide a sensible training routine for you.
Boxing for Beginners
For beginners, there are many things that need to be considered, not least the reason why you are taking up boxing. It is an excellent form of exercise that helps keep many muscles and other parts of the body healthy and fit, so is highly recommended if you want a work-out routine with a difference.
Like all forms of exercise, however, it needs to be carried out – in the first instance at least – with proper supervision and guidance, which is why any information you can read or learn about boxing and its many forms can be vital. Boxing is as much about movement and technique as anything else, and you will begin by learning the basics of the sport. Once you have mastered this, you can move on to more complex routines and perhaps even take on a competitive bout.
Boxing as a sport has been around for a considerable amount of time, so if you do want to box competitively, London is a place with many successful boxing gyms that will be able to help you learn your technique better, and prepare for the day when you take on your first opponent.
Boxing as Exercise
There is no doubt at all that boxing is a proven exercise routine, and one that is enjoyed by men and women. There are many gyms in London that can offer you training and guidance, and you will find that it will complement your existing regime, or even replace some of the exercises that you either do not enjoy or no longer find to be beneficial.
To find the right gym, begin by looking in your immediate vicinity; or, if that does not offer up much in the way of options, perhaps there are boxing gyms near to where you work? This can be a great way of cutting down on travel costs. London offers excellent scope for finding a gym that has a reputation – and a proven record – for success, so you can rest assured you are in one of the best cities of the world whether you are beginning or are adding to your boxing experience.
Boxing is a very enjoyable pursuit that can help with your overall fitness routine, and also a noble and ancient sport that, when learned properly and performed to the rules, can be extremely satisfying. Find a good gym and trainer, and stay safe, and you will no doubt benefit from your new pastime.