Nursing homes can be very helpful when it comes to taking care of a senior's health, especially if the family or the people around the senior aren't qualified to provide for their needs. Special services in nursing homes make them good options for seniors, as special concerns and needs regarding their health, mental wellness, and emotional states are addressed in a way that can help them maintain a comfortable life. This might be the reason why nursing home abuse can have such a detrimental effect on a senior's health, especially if this is something that has happened for a long time.
Should you know a senior who has experienced nursing home abuse, you may more or less notice these effects. Should you have any concerns about the matter, it's important you get them out of the nursing home in order to get them treated immediately. If you do plan on moving a senior into a nursing home, here are important options to consider, especially if you want to find better ways of protecting seniors from nursing home abuse.
Nursing Home Abuse: The Statistics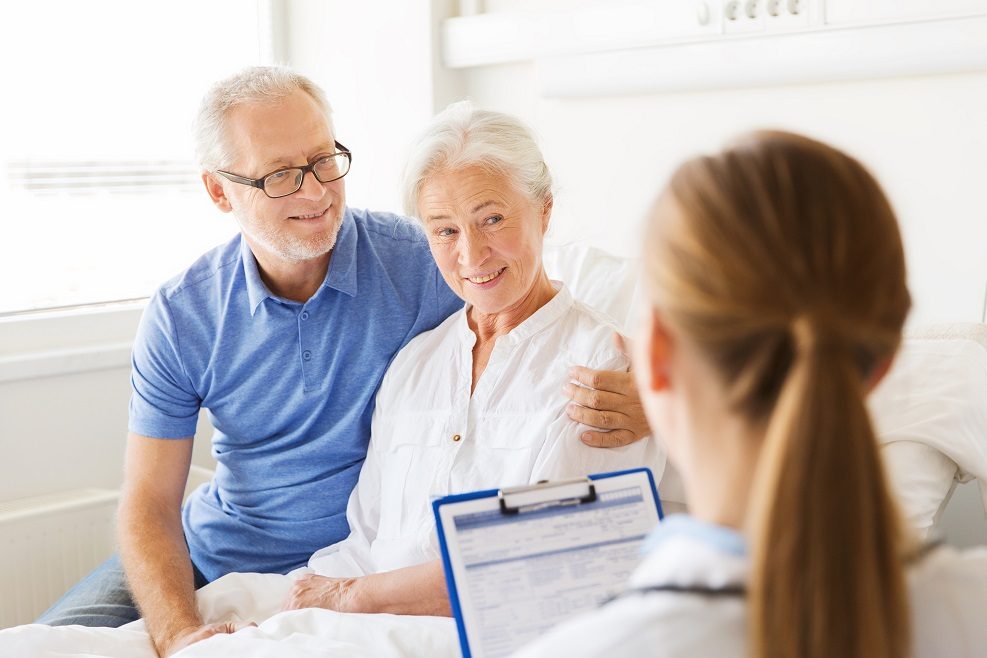 According to the Centers for Disease Control, there are a wide variety of effects of nursing home abuse on the elderly, which can have an extremely negative impact on various aspects of their lives. In fact, CDC statistics state that almost 10-percent of people that are 60 years old and older have been abused in nursing home. Additionally, for every single case of nursing home abuse that is revealed, around 23 are yet to be discovered. As such, being aware of the effects of nursing home abuse on a senior's health is an important aspect of doing something about the situation.
The effects of nursing home abuse on a senior's health, which are indicated below, are just some of the many potential impacts of the situation to an elder. It's important to be aware of these effects as these can be your go-to guides in evaluating whether or not a nursing home is adequate or appropriate for an elder you know. This also gives you a better understanding regarding situations of nursing home abuse and how this can potentially be alleviated.
Physical Effects of Nursing Home Abuse
When it comes to physical effects of nursing home abuse, it's important to take note that these effects aren't just about the physical appearance of the elderly in question. These effects can be found across their body, inside and outside. Due to the possibly-fragile nature of their bodies, physical effects of nursing home neglect and abuse can be extremely detrimental to their health. This is why should you find an elderly being abused in this manner, it's important to be able to seek help immediately.
Obvious physical effects include injuries, wounds, and welts on their bodies. These range from things such as sores from pressure, bones that are broken, head injuries, problems with dental health, lacerations, and even bruises.

These can be more alarming as soreness and physical pain can actually be persistent in some severe cases of nursing home abuse.

Some elderly nursing home residents experience hydration and nutrition issues due to neglect, or simply lack of appetite because of the abuse. These may extend to increased situations of sleep disturbances and could continue as long term problems.

When it comes to their immune system, the odds of their acquiring new diseases, especially sexually-transmitted infections and disease, can increase exponentially. If they have existing conditions, these may worsen to grave levels as well.

On top of everything, especially in the cases of severe abuse, things such as premature death can sometimes happen to the neglected elder in question.
Psychological Effects of Nursing Home Abuse
Nursing home abuse can also have psychological impacts on the senior that experiences them. This is because of the potential mental and emotional repercussions nursing home abuse and neglect can have on their overall perception of their live as a whole, especially when family members aren't always there to visit them.
There are increased risks of actually developing reactions related to anxiety and fear to particular stimuli, especially those that were used in the process of abusing or neglecting them.

Another effect is increased feelings of helplessness, depression, and even dread towards their entire situation. This is alarming especially if the elder in question already has symptoms of depression and mental health concerns.

Neglect and abuse can lead to post traumatic stress disorder, which at old age may lead to further complications such as development of severe fear and paranoia.
Conclusion
The long term effects as stated above are just some of the possibly many effects of nursing home abuse on a senior's health. This doesn't mean of course that you shouldn't place them in nursing homes entirely. It's important to get to know just how reputable or safe your nursing home choice is, and to understand your options should instances of abuse happen. Click here to find lawyers that might be able to assist you with your particular predicament, especially if you want to learn more about your legal options regarding this situation.
Image Source: Flickr