When one encounters personal injuries, recovery can be tricky as it's based on a lot of factors. Not only are there costs to hospital stays or tests, medical treatment, therapy, and even potential lawsuits; there's also a particular timeline to follow, depending on the advice of a physician. This means having a personal injury can be a very stressful endeavor.
It's important to remember that recovery relies on a number of factors that you should consider in order to get back to your usual routine as best you can. Here are some personal injury health tips that may be useful to you and may give you a better idea on how to recover faster.
Personal injuries might seem to be simple things from which you can recover within a few weeks of rest. After all, resting can allow you to do other recreational activities you may have wanted to do prior to the accident. However, the reality of the matter is that there are a lot of factors involved in personal injury treatment that require extra attention, which may make it just as stressful as things such as work or other responsibilities. Knowing how to deal with these eventualities can be the kind of support you need for better recovery.
Planning and Research
When you're recovering from a personal injury, you can be in a state of flux. Regardless of whether or not you're in the hospital or at home, sometimes there's a conflict in terms of finding out just what you can and can't do. This leads to a lot of people being frustrated when it comes to getting their life back on track. However, one of the helpful ways to mitigate this frustration is through research.
If you already have a treatment plan to follow, do it religiously and without fail while researching other plans you may want to do for yourself. These may include diet plans or fitness plans that you may want to try in order to boost your recovery.
Don't do additional exercises or diet plans immediately, though. Try to compile those you think are most beneficial for you and make sure you have information on them. Having these other ideas at hand could greatly help provide motivation and be something to show physicians during your consultation.
Regular Consultation and Support
When it comes to treatment, don't forget that your physician or physical therapist may more or less be the kind of professional you have to consult to make sure you're on the right track. Their knowledge and experience dealing with various conditions will make them the most appropriate individuals to track your progress. Don't neglect your consultations with them, and use these consultations to your benefit.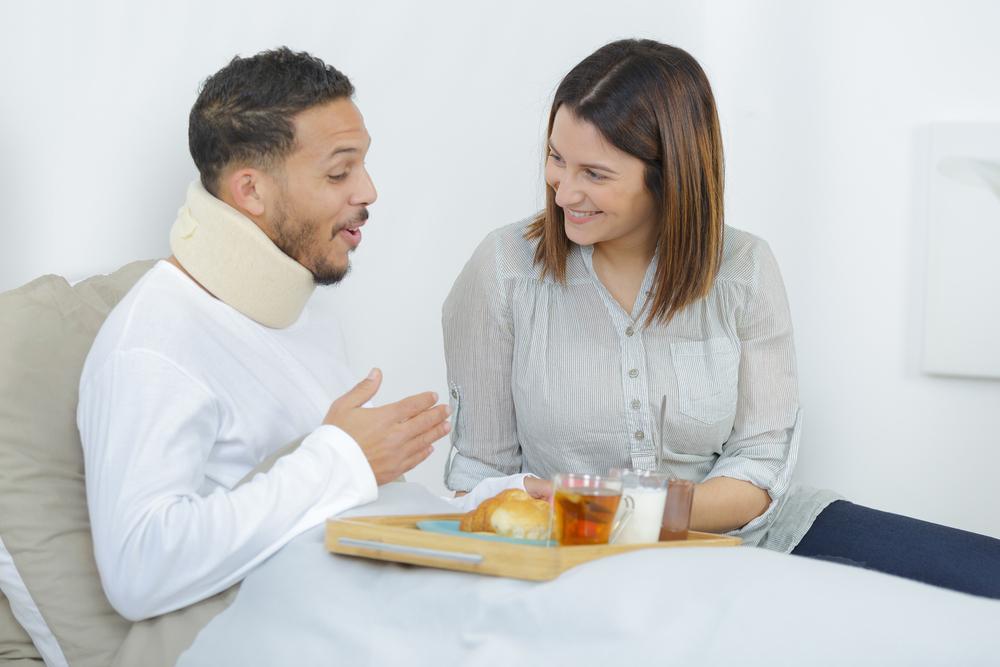 In fact, a lot of patients perceive consultation as important not just for the kind of knowledge they can receive from doctors, but other benefits as well. According to Jennifer Fong Ha and her peers, doctor-patient communication is an essential part of therapy. In their paper published last 2010 in the Ochsner Journal, they stated that proper consultation not only helps patients understand medical information better, but also helps patients regulate emotions.
When you get a consultation, don't just settle for getting yourself checked and listening to their advice as to how you can continue your improvement. If you have your own research or methods you'd want to try, use this opportunity to ask them about these methods and check whether these methods are suited for your particular needs. This way, you're hitting two birds with one stone: not only are you getting your regular consultation, you are also constantly finding ways to make sure you are adjusting at your own pace.

If you have medication you have to take and you have a new diet plan or fitness routine you want to try, do ask a professional if this mix will work to your benefit. Some medication has to be taken specifically without taking a certain kind of food, or perhaps a strenuous activity may counteract the effects of a particular medicine. Depending on your injuries and your medicine, a routine or a diet plan can make or break your treatment.
Following Through and Creating New Habits
With the above in mind, try to remember that successful treatment and growth from a personal injury also takes time and patience on your end. Quick recovery is really a matter of following the doctor's advice carefully and making sure your own treatment methods are tailored to your needs. This is why regular research and consultations have to be followed through with regular execution of your treatment.
Don't miss your medicine schedule and your therapy, whether it's physical or emotional therapy. Keeping your mind and body in shape takes a bit of time, and proper discipline can be a great way to make sure you develop the kind of endurance you need for your recovery plans.

The above principle applies when you want to work out or try a certain diet as well. Results of exercise and proper dieting won't show overnight, and as such it's important to try to ensure these are followed religiously and that the routine is something you can consistently do.

When you think your routine or diet isn't working anymore, consult a physician as to whether or not you can try new exercises, or increase the load and intensity of your current routine.
When it comes to personal injuries, health tips on how to recover quicker can be quite the rage. The tips above are just some that you could follow in order to make sure your treatment and recovery are smooth sailing and isn't without any cause of worry. Remember that it's best to confirm if these methods will work with the help of a physician. Should you experience other stressful matters such as whether or not you should take legal action against someone that may have caused your personal injury, be in touch for legal assistance.