Many people worry about getting plastic surgery simply because of the recovery period. But this shouldn't be a concern for vegans, as their diet is surprisingly good for keeping them healthy afterwards.
Generally, vegans tend to have less swelling and on-going pain after surgery, making their recovery time shorter and them quicker to adjust Whilst the reasons this may be are still not fully explained, it's thought that it's to do with the amount of nutrients in their food.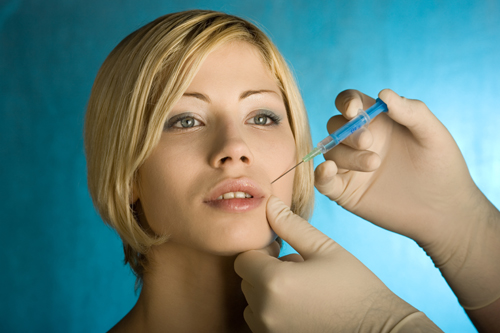 Since most vegan diets tend towards the organic, and definitely the 'unusual' (in the sense that lentils, chickpeas and other such staples of the vegan diet have yet to make it into most non-vegan diets). These food types tend to contain what are known as 'micronutrients'. By this, it means elements that are only found in small amounts. In most (processed) food, you'll find these amounts are incredibly low or non-existent. Instead, they're replaced by preservatives.
Since most vegan diets run low in the processed food and high in raw vegetables, leafy greens and other such food items, they don't encounter the same issue. What does this mean? It means micronutrients like cobalt, zinc, manganese and iodine are found in appropriate amounts. In addition, vitamin A is found more commonly in vegan diets. Vitamin A is amazing for tissue development – and this is essential to recover from plastic surgery. In addition, vitamin C is more common in diets focused around fruit and it helps heal cartilage as well as the skin.
But many vegans have concerns beyond recovery time – such as the adding in new, non-natural substances to the body (such as Botox, a method commonly avoided). In this case, there's a type of plastic surgery called 'dracula therapy'. Though offered by plastic surgeons, it's actually minimally invasive. First, you have your blood taken. This blood is then supercharged with amino acids and vitamins. These are all things found in nature – amino acids are a natural protein that helps repair DNA and heal skin.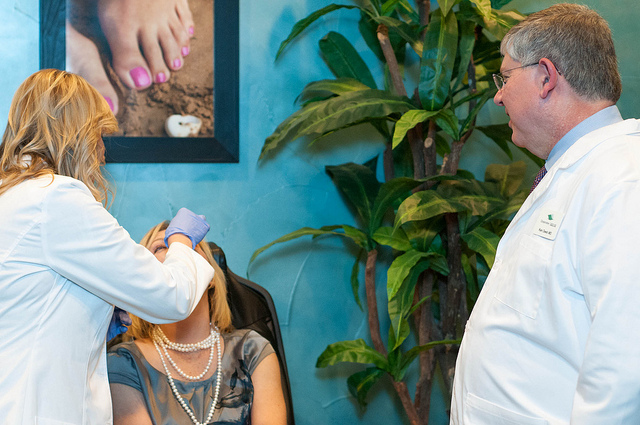 If you're not a vegan, and you're wondering how you can get the benefits of being one when it comes to plastic surgery, here are our tips:
Eat Lots of Raw Fruit and Veg
Adding in raw food (that you've checked is safe to eat raw, of course) is the simplest way to replicate the micro nutrient advantage that vegans have. Cooking can damage the proteins found in food, and since proteins are vital for muscle and skin repair, these are something you want to maximise after plastic surgery – even something as minimally invasive as Dracula therapy. In fact, with Dracula therapy, these extra proteins can go into age-repair rather than big surgery repair, giving you an extra boost!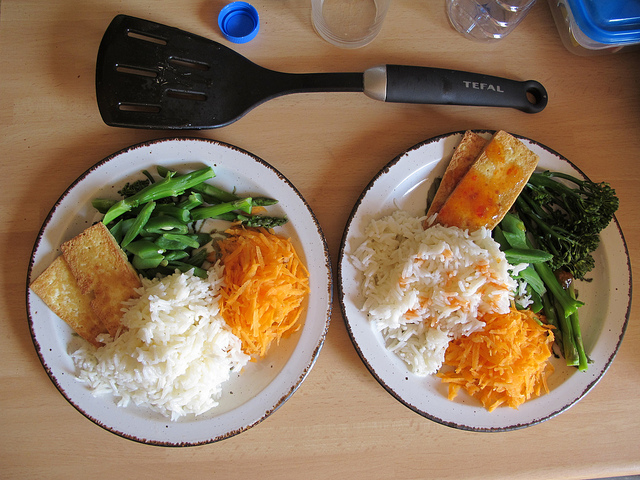 Add in Some Fibre
Fruit and vegetables are also great sources of this (especially when raw), but there's other ways you can add fibre into your diet. Try looking for fortified cereals, whole grains and legumes. Constipation is common after surgery, so looking after your diet in advance of the procedure as well as after can prevent it ever becoming a problem.
Lean Protein – Vegan Style
Instead of relying on meat as your major protein source, why not swap to plant-based proteins? They're less fatty and will increase your recovery time as well as reducing the weight than can be gained whilst having to spend time relaxed. Some great sources include nuts and beans, and these are easy to snack on if you're not feeling up to much – something like dracula therapy can leave you feeling a bit shaky after having your blood drawn, and nuts are a great way to revitalise yourself.
Watch Your Vitamin D
When it comes to vitamin D, if you're not outside most of the time in sunny weather, you're probably lacking it. If you're had dracula therapy to reduce ageing, you'll know that going out in the sun can lead to more wrinkles and worse skin, so you'll want to look into alternatives. We recommend supplements of this one – though if you're vegan, check its D3 not D2 that you're taking, as D2 has animal products in it!