More often than not, the ears become plugged when the eustachian tubes that connect the middle ear to the nose are blocked by excessive ear wax or various types of debris. Once this happens, you might feel a slight sensation of pressure and fullness in your ears, which could lead to dizziness and ear pain. It is an annoying thing to deal with, but thankfully, it is a condition that can usually be easily treated at home without paying a visit to the doctor. Here are a few factors that can lead your ears to become clogged and what cheap treatments you could apply.
Causes and Symptoms
Although having plugged ears is not necessarily a sign of poor hygienic habits, specialized websites like HomeRemedyShop recommends taking all necessary preventive measures, like cleaning the ears regularly, especially before embarking on a plane and avoiding swimming if you have been stricken with a cold. But more often than not, this annoying condition is caused by external factors that we have no control over. Here are a few causes for plugged ears:
Immoderate wax build-up.

Excess water accumulation in the ear.

Sudden altitude shifts (this is the reason why some people get plugged ears while traveling by plane).

Infections in the eustachian tube.

Blocked nose due to the common cold.
Apart from the obvious telltale sign of feeling an annoying pressure in your ears, some people might experience the following symptoms:
A mild to moderate feeling of discomfort in one or both ears.

A continuous ringing sound that could lead to headaches.

An incessant itching sensation.

Pain.

A slight sensation of disorientation.

Poor hearing.
Fortunately, there is no reason you should be concerned about having plugged ears, as they can be easily treated from home. However, if the ear congestion is insistent and you are experiencing increasing amounts of pain, make sure to consult a doctor. Here are a few cheap and efficient home remedies for plugged ears.
Olive Oil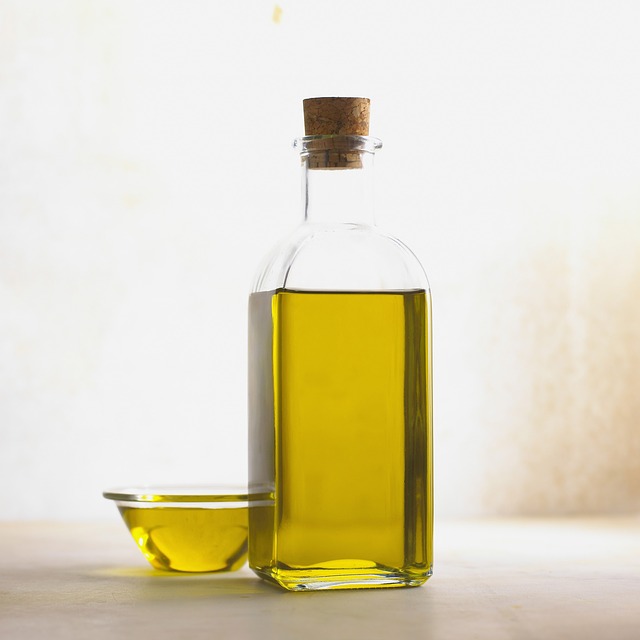 Similar to hydrogen peroxide, olive oil can soften the excessive earwax and make it easier to clean. This treatment is very easy to employ, and you will need to do the following things:
Heat up the oil until it reaches a lukewarm temperature.

Pour one tablespoon of olive oil into a cup or bowl.

Using a dropper, put four to five drops into the plugged ear.

Wait five to ten minutes.

Position your head sideways and clean the olive oil and wax buildup with cotton or a Q-tip.
Garlic Oil
Garlic Oil will not necessarily help you unplug your ears, but it can be used to get rid of the core causes, like excessive earwax and any ear related infections. It will also offer you relief and eliminate that annoying sensation of pressure. Here is what you will need to do:
Grab two cloves of garlic

Pour two to three tablespoons of oil in a pan. Set it aside for the time being.

Smash the cloves of garlic using a kitchen hammer or the blade of a knife and throw the pieces into the pan.

Let the garlic heat in the olive oil for a few minutes.

After the oil cools down, extract the oil using a dropper.

Pour three to four drops into your plugged ear.

Keep your head sideways for two minutes and drain the oil out of the ear.
Alcohol Combined with Apple Cider Vinegar
Apple Cider Vinegar alone is already a very effective home remedy for plugged ears and combined with rubbing alcohol, it transforms into a true powerhouse. This mixture will not only eliminate any wax and mucus buildup but will also relieve the sensation of pressure and kill any infections.
Thanks to apple cider vinegar's great antibacterial properties, the affected area will be properly cleaned up and less likely to get clogged in the near future. Here is what you will need to do to prepare this mixture:
Pour equal amounts of rubbing alcohol and apple cider vinegar into a bowl and mix them thoroughly.

Position your head sideways and, using a dropper, pour five to six drops into the plugged ear.

Leave the mixture to sit there for a few minutes and clean up the ear using a cotton ball.
Hydrogen Peroxide
If natural home remedies are not your cup of tea, you could try using hydrogen peroxide. This remedy is extremely efficient at softening the earwax and eliminating the pressure associated with having plugged ears. Furthermore, this particular method is quick an you will have to do it only once.
Pour equal amounts of hot water and hydrogen peroxide into a mug or cup.

Lay down on your back, tilt your head sideways and pour four to five drops into the clogged ear.

Let the solution slowly dissolve the earwax (you might hear a few weird sounds, but there is no reason to be concerned). Once you know the solution has done its work, turn your head on the other side and drain out the mixture.
Glycerin
Moving on, glycerin is a common ingredient that can be found in any pharmacy. This substance is especially effective if the ears are clogged due to excess water, drying it up and eliminating the incessant pressure and headaches in the process. Similar to hydrogen peroxide, you will not have to use glycerin more than once, twice at most. However, you are still experiencing this issue after utilizing glycerine, make sure to consult a specialist. Nevertheless, here are the instructions:
Thoroughly mix four to five drops of glycerin in a half-filled cup of lukewarm water.

As always, tilt your head sideways and pour two to three drops into the affected ear.

Drain the solution after ten to twelve minutes.
Tea Tree Oil
Rounding up this list is tea tree oil, a substance with great anti-inflammatory and antibacterial properties. This substance has multiple purposes, is very effective at eliminating ear congestion caused by sinus and respiratory infections.
Boil a bowl of water.

Pour a few drops of tea tree oil and mix it well.

Tilt your head sideways and position the affected ear directly above the bowl.

Keep your position for a few minutes, until the steam will clear the ear congestion.
Conclusion
Having plugged ears can become a very annoying condition to deal with, so if you are experiencing any symptoms, make sure to address the issue as soon as possible. Fortunately, rushing to the doctor is not necessary because you can just as easily treat it from home with apple cider vinegar, olive oil or cheap, common meds such as hydrogen peroxide or glycerin. But to reiterate, if the pain and sensation of pressure are still persistent after several weeks, make sure to pay the doctor a visit.  
Featured Image Flickr