As we age, we become more susceptible to long-term health conditions. Healthy habits, such as eating a diet rich in fruits and vegetables and exercising often, are significant in either preventing, reducing one's risk, or delaying the onset of age-related health conditions. Additionally, scientists have recently discovered that a naturally occurring hormone, called klotho protein has the ability to delay the onset of health complications often seen in aging individuals. Treatments using klotho protein are not yet available, but scientists are working towards making them possible in the near future.
Understanding common health conditions in aging individuals may help motivate you to take control of your wellbeing and work with your doctor to ensure excellent health.
Arthritis
Arthritis is the common name given to joint pain or joint disease. Between 2010 to 2012, nearly 50 percent of individuals aged 65 years and older were diagnosed with arthritis. It's not always possible to prevent arthritis. However, there are certain actions individuals can take to delay the onset of or possibly even reduce the risk of developing certain types of arthritis. For example, maintaining a healthy weight can help prevent arthritis that occurs as a result of stress placed on the joints from excess body weight.
Obesity
As we age, hormonal changes, such as lower levels of testosterone, decrease the amount of muscle mass in our bodies and slow down
our metabolism. This can lead to increased weight or even obesity. Obesity is a major contributor to other chronic health conditions such as cardiovascular disease and diabetes. The risk of developing a chronic condition rises as weight increases.
Most people tend to become less active and less conscious about how they eat as they age. To avoid gaining too much weight, stay active and eat consciously. A change in our metabolism means that our body's caloric needs will also change.
Diabetes
According to The Centers for Disease Control, more than half of new diabetes diagnoses in 2015 belonged to individuals between the ages of 45 and 64. If not diagnosed early and or improperly managed, Type 2 diabetes can cause serious health complications, such as cardiovascular disease, kidney disease, and vision problems.
Preventing or reducing one's risk of developing type 2 diabetes requires lifelong commitments to healthy behaviors. These include eating a diet low in saturated fats, exercising regularly, and maintaining a healthy weight.
Heart Disease
Cardiovascular disease is the leading cause of death of individuals over the age of 65.1 Cardiovascular disease includes various blood vessel conditions, such as arrhythmia (or abnormal heart beat), atherosclerosis (or plaque in the arterial walls), heart attack, and stroke.
Regular exercise lowers blood pressure and improves cholesterol, two necessary components of heart health. Additionally, eating a balanced diet allows you to maintain a healthy weight and provide your body with necessary nutrients. 
Work With Your Doctor to Develop Healthy Habits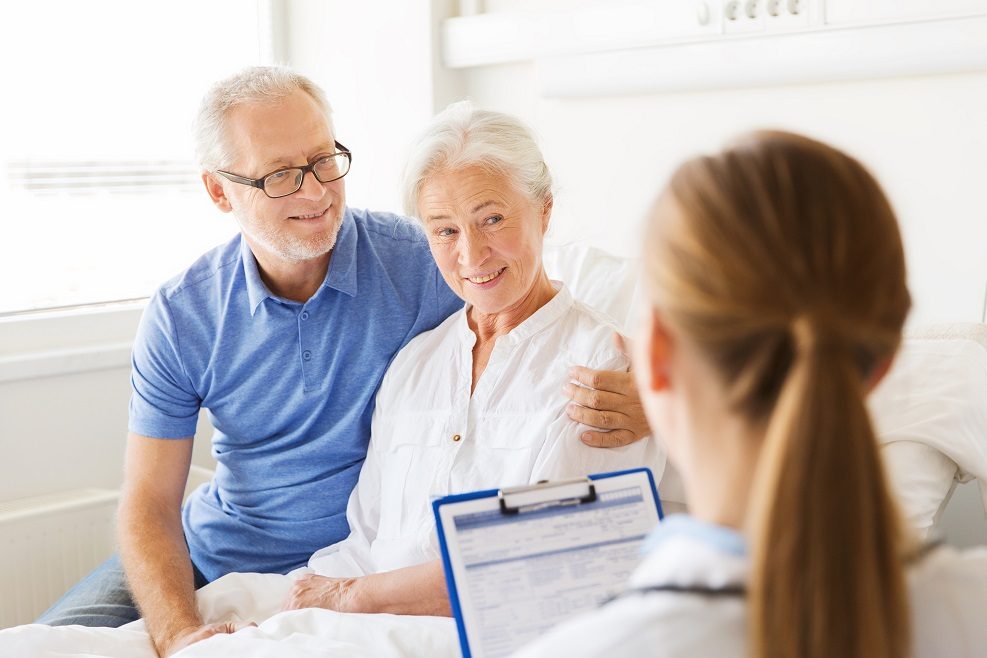 Many age-related health conditions can be prevented or delayed through improved lifestyle practices and by scheduling exams for early detection. Talk to your doctor to understand your personal risks for developing an age-related health condition.
Sources:
http://www.webmd.com/healthy-aging/features/aging-health-challenges#1
https://www.everydayhealth.com/news/most-common-health-concerns-seniors/
https://medlineplus.gov/magazine/issues/winter07/articles/winter07pg10-13.html
http://www.mayoclinic.org/diseases-conditions/obesity/basics/risk-factors/con-20014834
https://www.ncbi.nlm.nih.gov/pmc/articles/PMC3940510/
https://www.ncbi.nlm.nih.gov/pubmed/8361073
http://www.arthritis.org/about-arthritis/types/osteoarthritis/
http://www.mayoclinic.org/healthy-lifestyle/adult-health/in-depth/cancer-prevention/art-20044816?pg=1
https://www.cdc.gov/nchs/fastats/older-american-health.htm
https://www.ncbi.nlm.nih.gov/pmc/articles/PMC4531025/
https://www.cdc.gov/diabetes/pdfs/data/statistics/national-diabetes-statistics-report.pdf
http://www.heart.org/HEARTORG/Conditions/What-is-Cardiovascular-Disease_UCM_301852_Article.jsp